IASIS Center for Physiotherapy & Alternative Therapies
Alternative Medicine, Acupuncture, Orthopedic Manual Therapy, Reiki, Rehabilitation, Thessaloniki, Greece

Aigaiou 5 with Ainou 1 Kalamaria Thessaloniki, Thessaloniki, Greece

Specialty:

Alternative Medicine, Ayurveda

Focus Area:

Alternative Medicine | Acupuncture | Orthopedic Manual Therapy | Reiki | Rehabilitation | Thessaloniki, Greece
IASIS Center for Physiotherapy & Alternative Therapies Profile Overview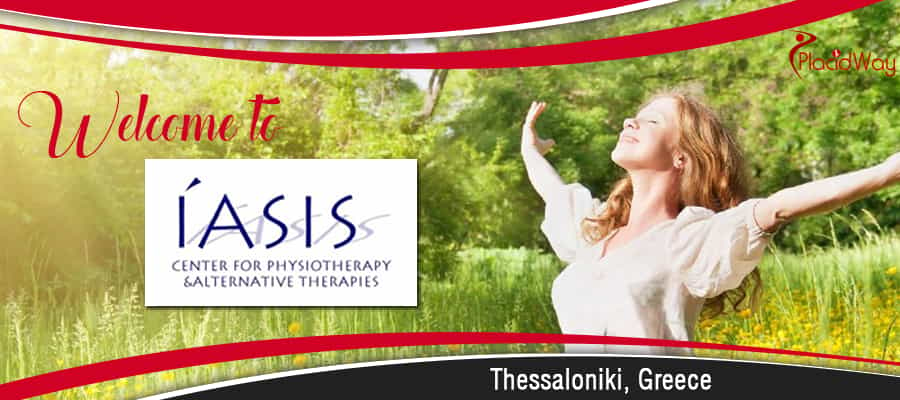 Welcome to IASIS Center for Physiotherapy & Alternative Therapies
Founded in 1989 and located in Kalamaria, Thessaloniki, Northern Greece, IASIS Center for Physiotherapy & Alternative Therapies offers a wide range of therapies and approaches gathered in a holistic answer to various medical problems. Patients coming here can benefit from the advantages offered by physiotherapy, acupuncture, reiki, orthopedic manual therapy and many others.
The expertise and qualifications of our medical staff, the sophistication, and competence of our equipment, as well as our dedication to offering excellent services, ensure that every patient coming here receives full care, full value and effective treatment. IASIS Center for Physiotherapy & Alternative Therapies is committed to providing this level of services and continuously improve through innovation and development.
We adopted a holistic approach to health, which combines all aspects of spiritual, mental and physical well-being to realign the soul, mind, and body.
IASIS is the center where people are treated holistically and as human beings. Here you are a person and not a number. You are treated exactly for YOUR personal situation/ health. That means there are no standard treatments. You are treated personally by the renown and experienced Dutch physio and alternative therapist, Carine Vloemans. All treatments are safe, non-chemical and non-invasive!
Offered in IASIS are:
physiotherapy/manual therapy
acupuncture
energy based therapies
cosmetic facial treatments
This powerful and safe diagnostic combination helps Carine Vloemans find the core of the problem. Together with patient, she will decide how to proceed, how to heal. Many times it is a combination of classical physiotherapy with a complementary approach, such as acupuncture, Reiki, Etheric Body Treatment etc. (also dietary changes, instructions for your posture, and emotional prevention can be included).
Carine Vloemans is able to offer relief for many conditions, among which we can mention:burn out, tiredness, depression, post traumatic, stress syndrome, low immunity, blocks in spiritual growth, psychosomatic issues, high sensitivity, gynaecological issues, orthopedic issues, jet lag, headache, dizzyness, Parkinson, unwinding, relaxation, stress, pain, fear, guilt, forgiveness, psychology for mind & body, etc.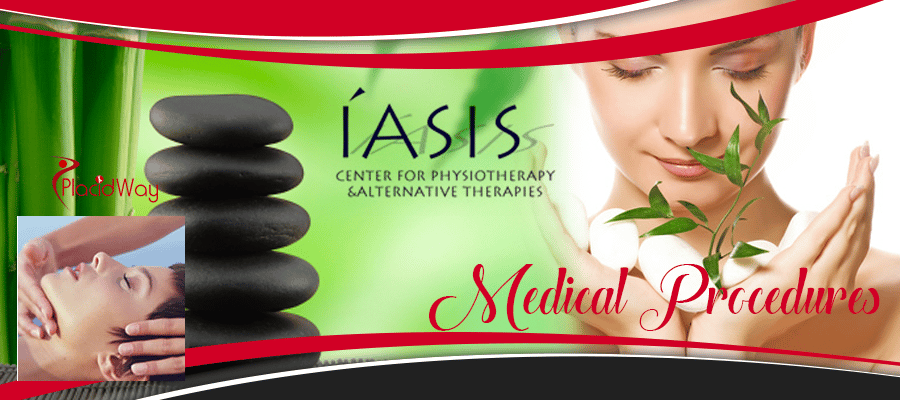 Treatments and procedures
Physiotherapy
A few goals for physiotherapy are: painkilling, mobility improvement, gaining muscle strength, improvement of the body posture, the stimulation of blood circulation, general relaxation, wound healing, etc.
Acupuncture
Acupuncture is aimed at offering both harmony in the energy flow in the body, as well as harmony between the person and his surrounding, in order to get a good function of the organs and the nervous system, and a body that is as healthy as possible.
Manual Therapy "Maitland"
This is a passive mobilization- and manipulation-technique for the spine, joints and soft tissues, in order to gain a better mobility, less pain and irritability of the body parts.
Reiki
Reiki energy is used to open up the deeper layers of the mind, by sending Reiki to the head and using creative imagination and forgiveness to heal the patient from the disharmonies in the body. The patient is able to feel: deep relaxation, warm tingling sensations and a feeling of wellbeing.
Etheric Body Treatment EBT
The patient is able to feel: harmony in body, mind, spirit and emotions, healing of the physical body, deep relaxation, and better metabolism. All illnesses and disharmonies first express themselves in the etheric body and later in the physical body itself, except if we do something to prevent this process! This means that the therapy can be used as a cure as well as preventative healing.
Spinal Attunement Technique (SAT®)
With forgiveness-techniques, the heart opens and the releasing of old emotions and thought patterns become possible.
Rejuvance
Stress and repressed emotions tighten and contort our facial muscles and even the thought of a past trauma can trigger muscle tension, leading to creases and wrinkles. The Rejuvance technique relaxes the muscles by releasing the connective tissue that encases them, helping the connective tissue regain its elasticity and improve blood circulation.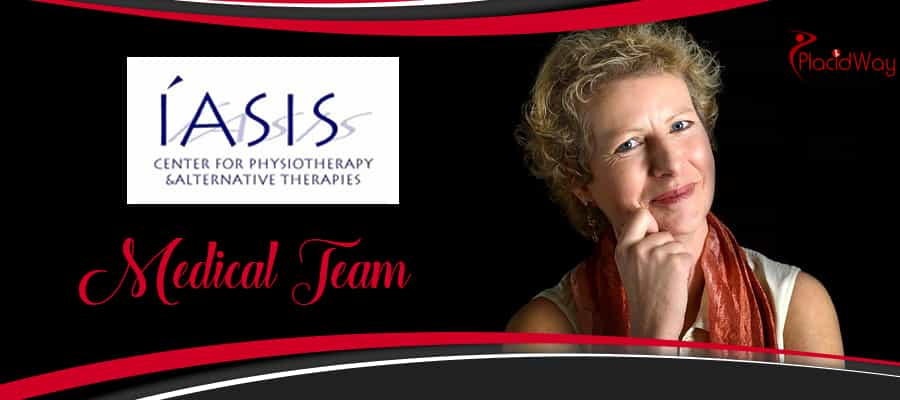 Medical team
Carine Vloemans
Independent Therapist / Owner of IASIS Center for Physiotherapy & Alternative Therapies
Gifted, acknowledged therapist with over 30 years of experience in physiotherapy, acupuncture, manual therapy, body & facial massage, energy treatments like Reiki, Etheric Body Treatment etc.
Owner, manager, mentor , and developer of a new approach to health style, practice: IASIS center for physiotherapy & alternative therapies.
Implementation of a holistic approach for both diagnose and therapy for a wide range of health, psychosomatic & wellness issues working in synergy with other healthcare disciplines.
Strong diagnostic capability resulting in a flexible application of healing modalities and lifestyle instructions, always working in cooperation with the client/patient. Very high success rate in therapy results and long term health benefits.
Developed a comprehensive teaching program for complementary medicine, kinesiotherapy/gymnastics and spirituality.
Experience in managing and mentoring healthcare workers, in- and outside of my own practice.
Extensive media coverage as an expert guest in several Greek television programs.
Specialized in acupuncture for orthopedic & neurological pathologies as well as for depression, gynecological disorders, headache, stress, burn out, indigestion and psychological/spiritual issues.
Carine Vloemans qualified herself as a physiotherapist and manual therapist in the Netherlands in 1985. She moved to Greece and opened her own practice/clinic in 1989. After working with several colleagues in IASIS for 12 years, she now operates IASIS on her own. In Greece, USA and Bulgaria she qualified herself in alternative/complementary health modalities. She is even a teacher of some of those modalities.
Certified physiotherapist (member of the 'association of physiotherapists', Greece)
Certified for Acupuncture (Traditional Chinese medicine), Abdominal acupuncture and applies also other modern systems of acupuncture, like Spiritual Acupuncture and Cosmetic Facial Acupuncture. ( Bulgaria & Greece)
Certified Reiki '3' (Practitioner and Master/ teacher) (Greece & USA)
Certified Etheric Body Therapist (& teacher) (Greece & USA)
Certified Reader of the Auric Rays (& teacher) (Greece & USA)
Certified Rejuvance facial massage therapist (& teacher) ( Greece)
Teacher/counselor of Consciousness Awakening.
Senior Mentor for other therapists.
Although Ms. C. Vloemans is highly qualified, IASIS is accessible and affordable, and offers you therapies that some would call "therapy approach from the future".
Mission & Values
My mission is to help every client to feel great, with ease and grace.
Values that inspire me are Honesty, Responsibility, Empathy, Sensitivity, Creativity, Openness, Diligence, Cooperation, Inspire and Enjoyment.
Testimonials
"Mrs. Carine is an amazing professional and person. It took only one appointment to completely trust her and her talent. I highly recommend her no matter what your condition is." Mr. C.L.
"Outstanding knowledge and wisdom … She sees where others don't see …" Mrs .W.
"Perfect professionalism, an experience to recommend to seekers of complementary treatment modalities." Mr.A.K.
"I know Carine Vloemans as a curious and true compassionated woman. What I love about her is that she has a sincere interest for you and helps you whenever and with whatever she can. And with humor! She makes healing sessions light-hearted. I always go away smiling! Carine's insights as a healer are very clear and deep.
I feel the effects of the healing immediately. Whether I am at home when I receive a healing, or when I am in her practice. The impact is completely the same. It feels safe and natural. Me and my body feel much lighter, clearer and happier.
I can notice that another passion of Carine is to teach people. Even in session she always shares information and tips on how to do things yourself.
She is always looking for ways to improve her skills and to open doors to new opportunities. She shares the information easily, so I can benefit too. She inspires me every time!" Mrs. Y.B.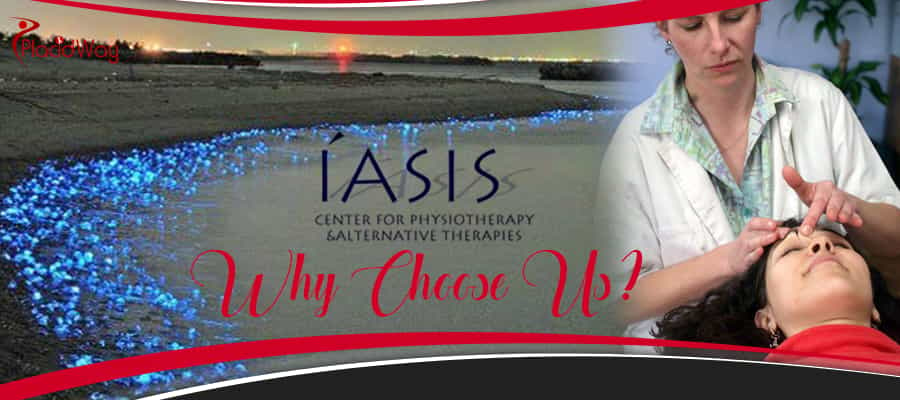 Why choose us?
Experienced therapists
Packages and services tailored to the patients' needs
High success rates
Years of experience in alternative medicine techniques
Affordable prices
Welcoming and relaxing environment
Multiple holistic diagnosis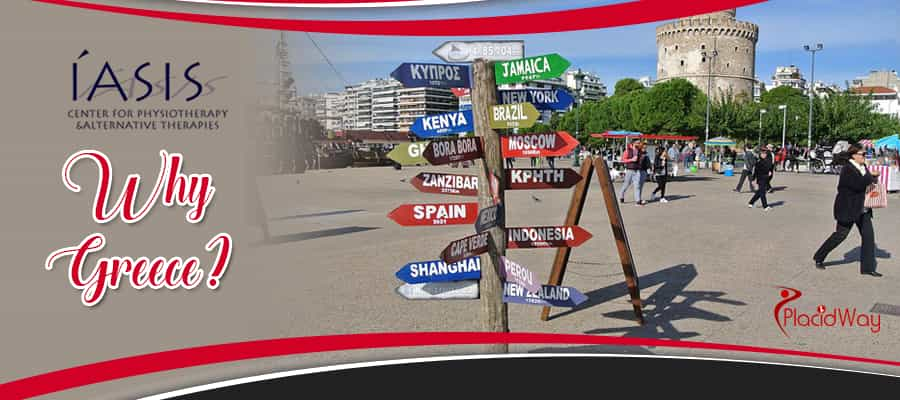 Why choose Greece?
The healthcare system in Greece is ranked as one of the highest in the world. According to the World Health Organization, costs for health care in Greece remain among the lowest in the world. Major hospitals clustered in Greece's larger cities, such as Athens or Thessaloniki, offering multidimensional needs of medical fields such as orthopedics, fertility, cardiac care, oral and dental procedures, but also alternative medicine.
Thessaloniki is a historical city, the second largest city in Greece, built on the coast, just 80km from the Mount Olympus, the housing of the Greek Gods. Also the exquisite beaches of the peninsula of Halkidiki and Mount Athos are only on this short distance away. The Magical Meteora Monasteries, and the royal grave of Filippos, father of the Great Alexander are nearby on the westside.
If you want to find out more about IASIS Center for Physiotherapy & Alternative Therapies, please contact us!

---
---