Bangkok Hospital Pattaya
Best Bariatric Surgery Clinic, Affordable Heartcare Hospitals, Neurology Diagnosis center Bangkok, Cheap Vascular Surgery Center, Best Dentistry Clinic, Affordable Lasik Care Doctors, Best Cosmetic Surgery Surgeons, Top Spine Care Hospitals

301 Moo 6 Sukhumvit Road, Km. 143, Banglamung, Chonburi, Thailand 20150, Pattaya 20150, Thailand

Specialty:

Addiction Treatment, Anti Aging, Cancer Treatment, Chronic Diseases, Cosmetic/Plastic Surgery, Dentistry, ENT, Executive Healthcheck, Eye/Lasik Care, Fertility Treatment, General Medicine, General Surgery, Gynecology Treatment, Heart Care/Surgery, Laparoscopic Surgery, Neurology, Obesity/Bariatric Surgery, Organ Transplant, Orthopedic/Knee Surgery, Pediatric Treatment, Radiology/CT Scans, Rehabilitation, Robotic Surgery, Skin Care, Spine Care/Surgery, Sports Medicine, Urology, Vascular Surgery, Weight Loss Program

Focus Area:

Gynae Care | Heart Care | Radiology Study| Vascular Surgery | Pediatrics | Neurology | Cosmetic Surgery | Dentistry | ENT | Eye Care Surgery | Bariatric Surgery | Spine Care | Urology | Orthopedic Surgery | Rehabilitation | General Surgery | Best Hospitals and Clinics in Chonburi
Bangkok Hospital Pattaya Profile Overview

Bangkok Hospital Pattaya was founded on 23rd June 1990 in Pattaya, a holiday destination by the sea, which has grown to become probably the most popular of Thailand's holiday destinations and located in the Eastern Seaboard of Thailand, Chonburi province. It is one of the 19 locations run by Bangkok Dusit Medical Services, the Bangkok Hospital Group and is the Main Referral Hospital for Eastern Seaboard of Thailand.
Since 1990, we have been growing to become a 400 beds facility and the center of Specialized Healthcare which provides all necessary diagnostic and curative services.
We are the first hospital in the Eastern Region with all these technologies, equivalent to those in the major hospitals in Bangkok.
For the past 21 years, we also have been a center of continuously strived for excellence. This led us to recruit more than 100 full time specialists currently active in our hospital, made us invest in modern high-tech medical equipment to help those specialists to make accurate diagnoses and to help them give the best currently available treatments to our patients. These include:
MRI scan

64-slice CT scan

OCT scan (for retinal tomography)

PACS (Picture Archiving and Communication System)

Completely electronic patient record
On top of that, to create more convenience and a comfortable atmosphere for our customers, the area of Bangkok Hospital Pattaya was expanded from 5 to 9 acres (or 20,800 square meters to 36,800 square meters) and since November 2006 a new 15 storey building was added to the original complex.
Not only our hospital changed, but also Pattaya is continuously changing for the better, more and more becoming a world renowned family tourist destination and preferred "retirement destination".
Awards and Accreditations
Bangkok Hospital Pattaya has received the following awards and accreditations
Joint Commission International (JCI) : 2009

Medical Tourism Website Transparency Award : 2009

The Asian Hospital Management Award : 2006

The Asian Hospital Management Award : 2005

The Asian Hospital Management Award : 2004

Received the Hospital Accreditation in 2004

Received the Prime Minister's Export Award for excellent medical and health services provided to international patients in 2003

Received Superbrands Thailand in 2003

Received the ISO 9001 : 2000 accreditation in 2003
These awards are the result of the effort of the administrators, the physicians and all staff Bangkok Hospital Pattaya. We will continue developing our medical service standards and quality to be one of the best health care providers in Thailand and south-east Asia. We confidently look forward to promising years to come.
Our Specialists
At Bangkok Hospital Pattaya we have more than 100 specialists, fully trained nurses, well-trained staff who can speak more than 20 languages and high technology medical equipments.
Breakthough Technologies
3D and 4D Ultrasound
Interventional Radiology
DSI Telemetry for gastrointestinal & Cardiovascular Illness
Water Jet Techniques for Liposuction
Computer Navigation and Minimally Invasive Technique
Hyperbaric Oxygen Therapy
Magnetic Resonance Imaging
IceLAB (cryotheraphy) - 110 degree celcius
Hospital Facilities
We offer full medical care in a friendly, pleasant and caring atmosphere in our 400-bed hospital with more than 100 full time doctors and specialists on board.
International Assistance
We speak your language - Good communication is an essential part of good medical treatment and as an international health care provider, we understand the need to speak your language.
SPECIALIZED MEDICAL CENTERS & CLINICS
Bangkok Hospital Pattaya, is the most technologically sophisticated medical institution on the Eastern Seaboard.
The Heart Center
The most advanced cardiac center on the Eastern Seaboard. Our multidisciplinary team of cardiologists, interventionists and cardiothoracic surgeons works with sophisticated technology like our new cardiac cath lab, cardiac intensive care unit and cardiology ward with telemetry monitoring system, earning board recognition from our colleagues throughout the region as the referral cardiac center of choice.
The Cardiac Rehabilitation Center
Here we counsel patients on such matters as exercise and diet, providing individually tailored exercise programs, education and support with elimination of such risk factors as smoking and unhealthydiet. The center also offers the opportunity to meet other recovering patients for mutual encouragement and support.
The Medical Imaging Center
One of most technologically sophisticated facilities in the country for the diagnosis and treatment of disease, our advanced medical imaging allows for less testing, optimal treatment, shorter hospital stays and faster recovery times.
The Neuroscience Center
Our specialized neurological team is on-call round the clock to perform any necessary brain and neurological system checks. MRI and CT scanning are available, as well as emergency bypass treatment for potentially paralyzing or fatal strokes.
The Dermatology And Beauty Center
Cosmetic procedures at this innovative center include nasal surgery, breast surgery, eyelid surgery, liposuction, a skin and body reviving treatment that uses advanced technology to permanently reduce cellulite, and much more - all performed by specialist cosmetic surgeons in a state-of-the-art operating theater.
Emergency Medical Services
The hospital's emergency medical services are available 24 hours a day to meet any crisis, and specialists are always on-call to treat illness and injuries. Our mobile ICU ambulances are outfitted to perform exactly like the hospital-based ICU, with the same medical equipment, from ventilators to defibrillators and intravenous medicines, and our mobile CCU ambulances are equipped to the same standard as the coronary care unit, allowing treatment to be initiated en route to the hospital.
CLINICS
Internal Medicine Clinic

DM & Endocrinology Clinic

Weight-Watcher Clinic

Gastrointestinal & Liver Clinic

Oncology Center

Nephrology Clinic

Surgery Center

Urology Center

Eye Center

Ear, Nose, Throat Center

Women's Health Center

Health Promotion Center

Hearing Center

Pediatrics Center

Dental Center

Rehabilitation Center

Allergy & Rheumatology Clinic

Hemodialysis Center

Lasik Center

Orthopedics Clinic

Pulmonary Clinic

Psychiatry Clinic

Snoring Clinic

Thoracic Surgery Clinic
Room facilities
During your stay at Bangkok Hospital Pattaya, we are happy to provide you a wide range of accommodations to meet all of your needs. From superior rooms to presidential suites, all have been designed with your comfort and safety in mind. All are tastefully decorated with facilities to ensure comfort and convenience for your stay. Physicians and nursing staff are on duty 24 hours a day to provide continuous care.
All rooms at Bangkok Pattaya Hospital include the following amenities:
Meals - Breakfast, lunch and dinner are included in the cost of your room, and you may select from several cuisines, including Thai, Japanese, Muslim and Western food.

Water is provided daily drinking water in your room.

Special bathroom designed for patients with complimentary premium bathroom amenities

Electronically adjustable bed

TV LCD 32" with multi-lingual cable television and remote control (Thai, English and foreign language programming)

Refrigerator, microwave, hotpot and dish set

Air conditioning with a self adjustable thermostat for your comfort

Personal telephone for local and international calls
Personal nurse call system

Internet WI-FI

Guest couch

Personal in-room safe

All hospital wards have been designed with standard fire alarm and safety system to ensure security during your stay.
A large number of international tourists visit this city each year (40 percent of total number of all our patients). The hospital provides interpreters covering more than 20 different languages to assist patients in all matters covering communication with the medical personnel, health insurance translations, and embassy liaison and also referral services. The hospital also has cultural and language training courses for the staff make sure they understand the cultural differences and develop their language skills to provide the best service for the international patients. Of course, we also service Thai patients who are equally important for us, with the same standards and medical technology.
Please Click here to request more information from Bangkok Hospital Pattaya.
---
---
Popular Medical Centers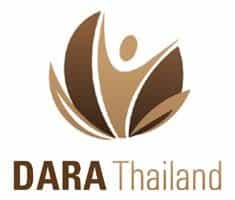 DARA Drug and Alcohol Rehab offers effective, innovative rehabilitation programs in two resort-like settings in the beautiful country of Thailand. DARA is proud to be internationally recognized as one of the best drug and alcohol rehab, and the leading international destination for drug and alcohol rehabilitation treatment in Asia. DARA uses a comprehensive and personalized approach to recovery, t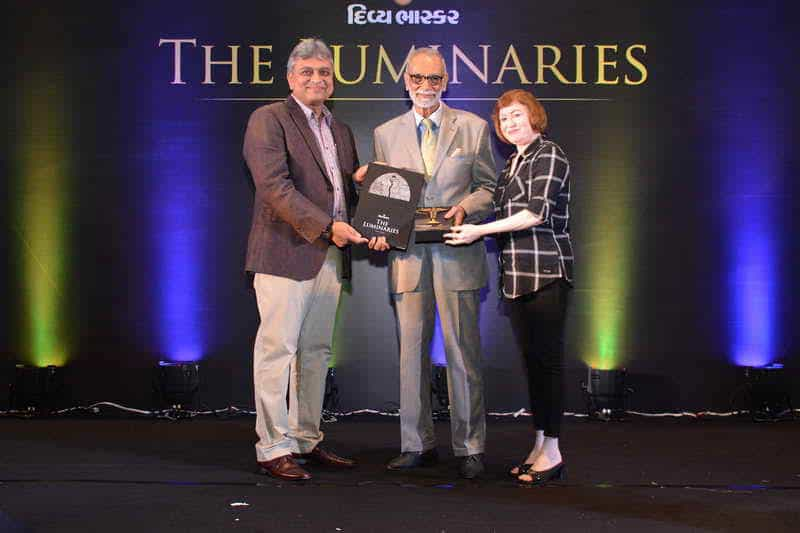 Dr Pravin Patel's Innovative Hospital & Research Center, India, is a world renowned centre for Integrative medicine & therapies established by Dr.Pravin Patel.
Anti Aging Stem Cell Treatments from $12000
Stem Cell Treatment for Autism from $10000
Stem Cell Treatment for Cancer from $12500
Stem Cell Treatment for Rheumatoid Arthritis from $16000
Stem Cell Treatment for Cerebral Palsy from $9300
Stem Cell Treatment for Spinal Cord Injury from $10000