Diabetes The Silent Epidemic: 

Chronic Diseases
Diabetes, also known as the ?silent epidemic?, is a chronic condition which occurs the body is incapable of producing effectively or enough insulin, the hormone produced by the pancreas which transfers the glucose from food to the cells in the body, where it is transformed into energy needed by the tissues and the muscles to function properly.
The body of a person suffering from diabetes cannot absorb glucose properly, therefore it stays in the blood and damages tissues over time, a process called hyperglycemia, which eventually leads to life-threatening health complications.
According to the World Health Organization diabetes is spreading around the world at an alarming speed. Annually 3.2 million diabetes-related deaths are reported in the world, a number close to that of AIDS-related deaths. This means that 8,700 people die of diabetes each day or 6 people per minute.
In the past diabetes was known as a genetic disease, but over the past decades other causes have developed making the disease become a lifestyle-related one. The sedentary lifestyle, the unhealthy diet and the increasing obesity trends are all leading to diabetes, affecting young and old. The worst affected regions in the world are the Middle East, South and South East Asia and parts of Northern Africa, and India and China are the countries with the largest number of diabetics.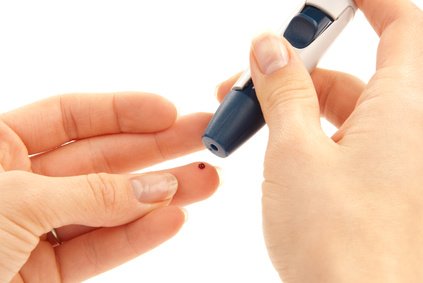 Types of Diabetes
There are three types of diabetes: type 1, type 2 and gestational diabetes mellitus or GDM.
Type 1 Diabetes
This type of diabetes is caused by an auto-immune reaction, which means that the body?s defense mechanism attacks the cells in the pancreas which produce insulin. Therefore the body no longer produces the necessary insulin. It is not clear what causes type 1 diabetes which affects especially children and young adults. Type 1 diabetics need insulin injections every day to control the level of glucose in their blood, without which they would die. They could lead a normal life only with the daily insulin injections, healthy diet, close monitoring and regular physical exercise.
Type 1 diabetes develops suddenly and the characteristic symptoms are: blurred vision. Recurrent infections, sudden weight loss, slow-healing wounds, constant hunger, abnormal thirst and dry mouth, extreme tiredness or lack of energy and frequent urination.
Type 2 Diabetes
This is the most common type of this disease and although it usually occurs in adults, over the recent years it has been seen in children and adolescents. As opposed to type 1 diabetes, in this type of the disease the body produces insulin, but not enough or the body does not respond to its effects, resulting in a build-up of glucose in the blood.
It might take years until the symptoms are recognized or visible, a period during which the body is continuously damaged by excess blood glucose. The causes for type 2 diabetes are: ethnicity, increasing age, poor diet, physical inactivity, poor nutrition during pregnancy, family history of diabetes or obesity.
People with type 2 diabetes do not need daily insulin injections, but insulin may be prescribed with the oral medication, besides increased physical activity and a healthy diet. The number of people suffering of type 2 diabetes is in a continuous increase and some of the factor blamed for this are dietary changes, ageing populations, increasing urbanization, economic development, changes in lifestyles and reduced physical activity.
Gestational Diabetes Mellitus
When women are diagnosed with diabetes while there are pregnant have gestational diabetes mellitus. This means that the body is not capable to produce and use enough insulin necessary for the pregnancy. The disease usually develops later in pregnancy, therefore the risk to the baby is lower if the mothers would have type 1 or 2 diabetes. Women with GDM have to control the level of glucose in the blood through a healthy diet but also insulin and oral medication.
GDM usually disappears after birth, but unfortunately the risk of developing type 2 diabetes is high for the mothers, as well as for the children born to mothers with GDM.
The high level of glucose in blood can lead to several diseases which affect the blood vessels and heart, kidneys, eyes and nerves. This means that diabetics have a higher risk of developing serious health problems as well as infections. Diabetes is the main cause for blindness, cardiovascular disease, kidney failure or even lower limb amputation.
Treatments
Although diabetes is a chronic condition, it can be controlled through a healthy diet, exercise programs and the necessary treatments.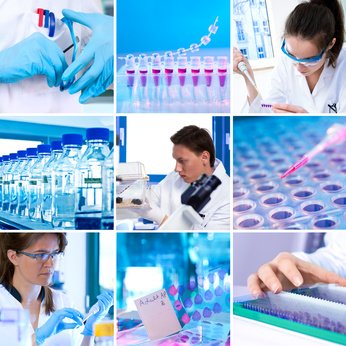 Stem Cell Therapy
One of the possible treatments for diabetes mellitus is Stem Cell transplants and treatments, which has shown positive results in type 2 diabetes, such as lower blood sugar level and even the complete reversal of the diabetic process. Research facilities are continuing to develop stem cell replacement therapy to bring back to normal the insulin function. The Stem Cell therapy uses embryonic or fetal stem cells to find cures and treatments for various diseases such as diabetes, cancer, blood diseases and many more.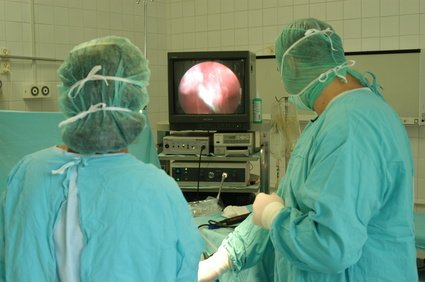 Laparoscopic Metabolic Surgery
Using the Laparoscopic Metabolic Surgery the surgeon removes part of the stomach and also rearranges the small bowel, leading to changes in the gut hormones which control the production and release of insulin. Studies show that this surgery cures type 2 diabetes, by reducing ghrelin (chemical which increases appetite), weight loss and increasing the action of incretins (chemicals which increase insulin release).
The price for this surgery is quite high due to the advanced vessel sealing technology and the use of staplers. But due to the success of this procedure, the costs should be seen as an investment for a healthier and longer life.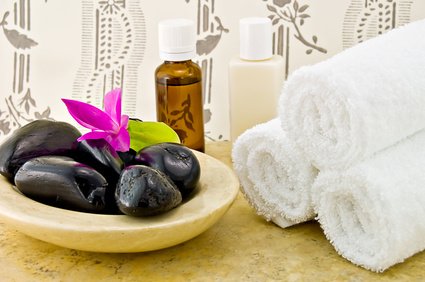 Ayurvedic Treatments
The Ayurvedic Treatment is considered an unconventional, natural medicine approach, which has seen an increased popularity over the past years. The Ayurvedic medicine has its roots in India, where it appeared thousands of years ago on the belief that many illnesses can be treated and prevented though a blend of spirit, body and mind. The Ayurvedic approach can sooth symptoms of chronic diseases including asthma, arthritis, various form of ayurveda cancers and even diabetes.
Affordable Packages for Diabetes
There are numerous clinics and hospitals around the world which offer various types of treatments for diabetes, many of them also offering affordable packages so that all patients have the possibility to reach such treatments and fortunately treat the disease.  

The Institute of Cell Therapy, located in Kiev, Ukraine, offers an affordable Stem Cell Diabetes Type II Treatment Package for $12,000. The package includes transportation airport-clinic-airport, laboratory tests, ultrasound diagnostic, ECG, stay in clinic, services, food, the treatment itself, medical report and other services.
The Institute of Cell Therapy is the first cell therapy clinic in the world, treating thousands of patients all over the world since it was founded in 2004. Using Stem Cell therapy methods the patients? lives are prolonged and even saved as stem cells are used to restore different tissues and organs in order to treat conditions and diseases once considered incurable.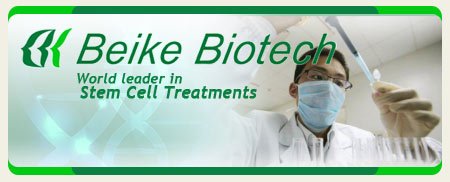 Beike Biotech, located in Shenzhen, China, offers an advantageous Type II Diabetes Package for $18,500 which includes 6 stem cell injections, 15-day stay in hospital for patients and caregiver and rehab services. Beike Biotech has an experienced medical team made of more than 60 PhDs from important Chinese Universities, 25 laboratories for research and cell processing and state-of-the-art equipment.

Swiss Medica Chronic Diseases Treatment Clinic, located in Lugano, Switzerland, offer a Top Autologous Stem Cell Treatment for Diabetes, which includes treatment, clinical tests, accommodation, nutritional diet and medical care. The Stem Cell Treatment offers an increase in the patient?s quality of life, the improvement of chronic diseases, such as diabetes, prevents diabetes and other diseases, lowers the constant need of Insulin, the blood sugar and the Triglycerides levels.
Swiss Medica Chronic Diseases Treatment Clinic offers the best medical services, experienced and highly-trained medical staff, and uses ultra new medical stem cell techniques to treat chronic illnesses once considered incurable.

EmCell Clinic, located in Kiev, Ukraine, offers a 2-day Stem Cell Diabetes Treatment which includes examination and tests, treatment with IV infusions and/or fetal stem cells injections, pre-treatment examination, poet-treatment session with the doctors, transfer, medical sport, medications and other services.
EmCell Clinic was founded in 1994 and since then it has treated thousands of patients coming from all over the world. The stem cell treatment developed and used by EmCell saved and prolonged the patients? lives, by treating various conditions and diseases by restoring different tissues and organs.  Using the fetal stem cell treatment, the clinic can treat various diseases such as AIDS/HIV, Autism, Cancer, Alzheimer?s Disease, Liver Diseases, MD Treatment, Eye Diseases, Parkinson Treatment and many more.

Unique Cell Treatment Clinic, located in Kiev, Ukraine, offer diabetes treatment with suspensions that contain fetal stem cells, which improves the clinical picture of the disease?s course. After the treatment patients with diabetes mellitus can see a normalization of the immunological and the hematological indices, the remission period becomes up to three times longer, patients have the possibility to restore the working capacity and improve their life quality.
The Unique Cell Treatment Clinic takes pride in the outstanding results achieved in treating diabetes types 1 and 2 by using fetal stem cells. The diabetes treatment method used by the clinic was developed by Professor Smikodub and used since 1993. 

Stem Cells and Regenerative Medicine, located in Panama City, Panama, offers several affordable Diabetes Treatments. The first package, priced $12,000 includes transportation in the city, 1 Stem Cell Infusion, Chelations and antioxidants infusions and 10 Hyperbaric oxygen sessions; the second package, priced $30,000 includes transportation in the city, 3 Stem Cell Infusion, Chelations and antioxidants infusions and 30 Hyperbaric oxygen sessions; the third package, priced $31,500, includes transportation in the city, hotel stay for 10 nights, 3 Stem Cell Infusion, Chelations and antioxidants infusions and 30 Hyperbaric oxygen sessions.

Progencell | Stem Cell Therapies, located in Tijuana, Mexico, offers an affordable Stem Cell Protocol for Diabetes Mellitus, aimed at keeping the glucose levels under control, preventing the danger of vessels and organs damage by improving organ function. Patients that underwent the Stem Cell Protocol have reported a decrease in the glucose level, more energy and also better eyesight. Only few of them stopped using insulin. If after the protocol patients will keep good habits, they will be able to prevent future complications such as chronic renal failure, cardiovascular disease and retinal damage.
Stem Cell Integra Medical Center, located in Nuevo Progreso, Mexico, offers diabetes treatment based on Stem Cell Therapy. Here you will find Dr. Omar Gonzalez, specialized in placenta cell therapy, who uses effective cell treatments and therapy not yet available in the U.S. Dr. Gonzalez has treated thousands of patients using placenta cell therapy and an individualized treatment for each patient.
The package offered by Stem Cell Integra Medical Center includes the initial clinical evaluation by Dr, Gonzalez, Electro-interstitial Scan evaluation, Human Placenta cell therapy implants, Human Placenta cell therapy injections, laser activation cells, nutritional consultation, final evaluation and discharge, hotel stay for three days ad ground transportation.

Anova Medical Center, located in Frankfurt, Germany, offers a package for Diabetes Treatment which includes consultation with the center?s specialists Prof. Rosak and Prof. Stehling, laboratory studies, physical exam, imaging and quantification of body/intra-abdominal fat with spectrally selective MRI. The center offers two treatments options for Diabetes: the classic treatment with oral antidiabetics and insulin and Stem Cell Therapy to re-activate the resident pancreatic stem cells and the immune modulation.

Nova Specialty Surgery, located in Delhi, India, offers an affordable Diabetes and Laparoscopic Metabolic Surgery package, priced $8,800. Almost 80% of the patients who have chosen this procedure have managed to maintain blood sugar without medication, while the other 20% have significantly reduced medicine requirement. Nova Specialty Surgery takes pride in its internationally trained physician and operatory rooms fitted with cutting edge medical technology.

Indus Valley Ayurveda Center, located in Mysore, India, offers several Auyrveda Diabetic treatments, including the elimination of Ama (toxins), a Detoxification program (Panchakarma), specific massages, dietary recommendations, lifestyle regimen recommendations, Yoga & Pranayama, as well as Naturopathic Treatments.
The center also offer a Diabetes package which includes Consultation with Ayurvedic Consultant, Treatment ? both internal & external, Ayurvedic food, Yoga & Meditation classes, Accommodation, Daily follow-up consultation with the doctor, Internet facility, swimming pool etc. and also advice on discharge.
As the number of diabetes cases is in a continuous increase, it is believed that the disease will be the global health crisis of the next generation. Medics believe that they can control the rampant epidemic by increasing people?s awareness to the prevalence of this disease, and by encouraging them to lead a healthy life and regularly test themselves for a rapid detection of diabetes.
For more information visit PlacidWay, a leading US-based medical tourism resource and provider.