Istituto Auxologico Italiano and PlacidWay medical tourism company recently joined in a strategic partnership to help global patients get easy access to minimally invasive robotic surgery for various medical conditions in Milan, Italy.
Denver, CO, USA 4/07/2014: PlacidWay, a US-based medical tourism company and Istituto Auxologico Italiano, located in Milan, Italy have recently joined hands in a common goal - to help patients from all over the world get access to affordable, high-quality and successful minimally invasive surgery for cardiac, neurologic, endocrine, metabolic and immunological diseases, performed by experienced and certified surgeons.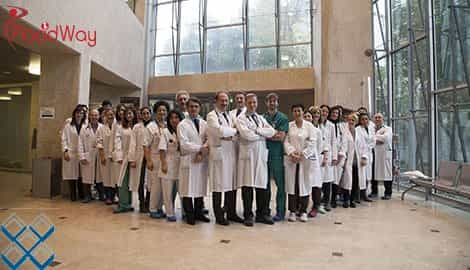 Introduction of  Istituto Auxologico Italiano Centre
The hospital was founded in 1958, and since 1963 Istituto Auxologico has become a Research Foundation. In 1972 the Italian Ministry of Health has recognized the center as a "Scientific Institute for Hospitalization and Care". Istituto Auxologico Italiano has more than 55 years of research and treatment activity in the medical field.
For more than half a century the hospital has been offering local and international patients innovative surgeries and advanced rehabilitation. The collaboration with international research centers and hospitals has pushed the Auxologic Institute at the forefront of health care not only in Italy, but in Europe too.
Istituto Auxologico Italiano opinion about Joining
"We are very glad to start a partnership with PlacidWay in the area of Health Services Internationalization", says Mario Colombo, Chief Executive of Auxologico Italian Institute. "With more than 50 years of experience in the Research and Health industry, the Institute is nowadays an excellent centre specialized in the treatment of different diseases. We are pleased to offer our services to foreign patients too and we believe that the partnership with Placid Way will help us extend our medical excellences all over the world."
Facilities offered by Istituto Auxologico Italiano
The institute has 10 specialty facilities, all focusing on research, prevention, diagnosis, treatment and rehabilitation. According to each patient's needs, the experienced medical team performs open surgeries, minimally invasive laparoscopic procedures or robot-assisted surgery, with success rates. Istituto Auxologico Italiano is among the few research centers where the research of the complexity of diseases is being carried out with excellence, supported by the Italian Ministry of Health.
Placidway Conclusion about Istituto Auxologico Italiano
"We are happy to announce the partnership with Istituto Auxologico Italiano. With their help patients from all over the world will benefit from innovative, safe and successful laparoscopic and robot assisted surgeries for various medical conditions. The experienced and highly trained medical team is able to perform a wide variety of medical procedures, research and effective diagnosis, and this is what makes the Auxologic Institute one of the best medical centers in Europe," says Pramod Goel, CEO and Founder of PlacidWay.
About PlacidWay Medical Tourism:
PlacidWay is a leader in the global medical tourism industry and its goal is to offer up to date information and resources regarding medical travel, international providers, treatments, procedures and destinations for international travelers in 30 countries worldwide with more than 250 internationally accredited medical centers.

If you need more information about Istituto Auxologico Italiano and the treatments and procedures they offer, do not hesitate to contact us!


by Pramod Goel