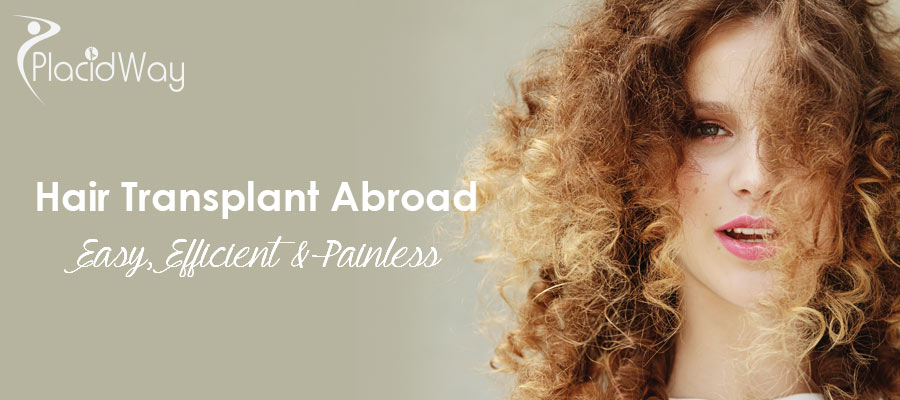 Make Hair Loss History by Choosing Hair Transplant Abroad
Easy, Efficient & Painless
Hair loss can affect anyone no matter what their gender or race would be. Alopecia is not easy to deal with, especially when you are in your early 30s, and people mistook you for being 40 years old or when you are not considered young anymore because you suffer from hair loss.
Of course,  there are the optimistic ones who say that it is better this way as they pay less at the hairdresser, they don't have to wash their hair so often as before, cut the expenses on hair products and the hat they are always wearing looks really good on them. Let's face it though. Nobody likes to be bold, unless on purpose.
Every person who has to deal with hair loss goes through the five stages of grief:
Denial - when you look in the mirror and you say to yourself that you are just imagining and it's because of the stress at work and the worries you have and it will pass
Anger - when you start asking why is this happening to you and what did you do to deserve this. You are also looking for persons to blame (maybe your dad?)
Bargaining - hoping that you are mistaken and only imagining and wishing for this not to be true
Depression - you realize that your hair continues to fall no matter how hard you try to deny it, and you can even see that little bald area on top of your head.
Acceptance - this is the moment when you get together and you start looking for solutions. From expensive special cosmetic products and medicine, to rubbing your head with onion and garlic and all sorts of weird homemade mixtures.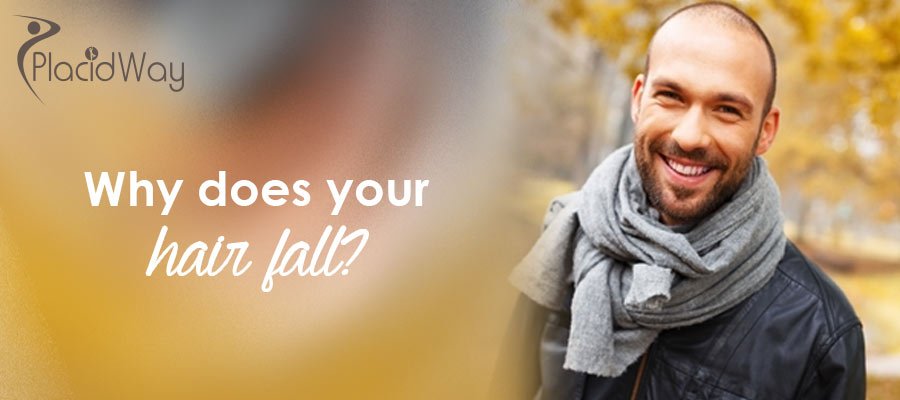 Why does your hair fall?
It all depends on the cause. Here are some common and not-so-common reasons why you might be seeing less hair on your head.
These causes make your hair fall, but no worries it will grow back:
Stress
Pregnancy
Too much vitamin A
Lack of protein
Birth control pills
Anemia
Hypothyroidism
Vitamin  B deficiency
Dramatic weight loss
Chemotherapy
Polycystic ovary syndrome
Certain types of medication such as blood thinners or antidepressants
Overstyling
Anabolic steroids
These causes make your hair fall, and, well, there is no turning back:
Male pattern baldness
Heredity
Autoimmune related hair loss
Lupus
Chemotherapy
Aging
Unfortunately, the most common cause is male pattern baldness. So what do you do in that case? You know the answer already you are just afraid to say it. Yes, it is hair transplant I am talking about.
You have been looking for excuses: it is expensive, it is painful, you do not like needles, you cannot see blood, it will heal really slow, it might not even work. Maybe this was happening in the 19th century when the first hair transplantation was performed, but not anymore.
Will all these medical technology available, state-of-the-art equipment and thoroughly researched procedures, you will be surprised of the success rate of this technique. Follicular Unit Transplantation, Follicular Unit Extraction, Platelet Rich Plasma, IceGraft Solution, Laser Hair Restoration, Scalp Reduction and Mesotherapy are only few of the highly successful hair transplantation methods available today.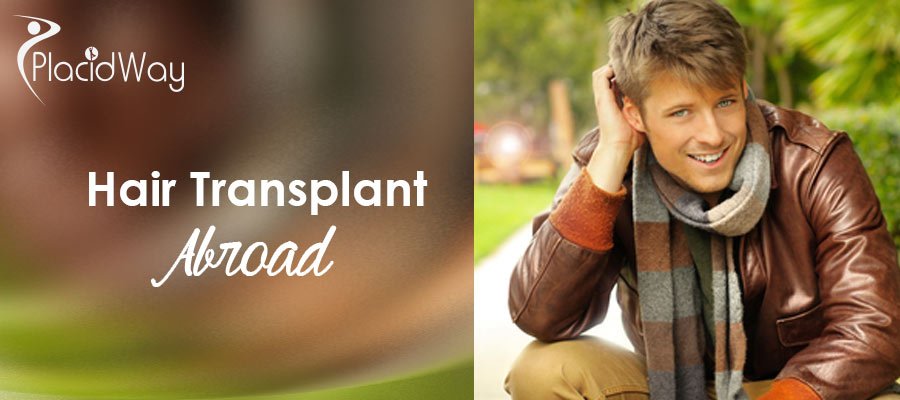 Hair Transplant Abroad
The procedures are not available in your country? How about killing two birds with one stone? Have a nice vacation abroad and return looking younger and with your hair back on your head. No scars, no whole in your budget, no stress. Nobody will ever know.
You are afraid to go to a foreign country where you do not know anybody and maybe not even the language? No worries. Medical tourism companies, such as PlacidWay, are doing 90% of the work for you: getting you a price quote from clinics all over the world, presenting packages, getting you in connection with the best clinics in the world (which by the way all have translators), helping you throughout the entire process 24/7. What you have to do is buy the plane ticket, pack your suitcase and get on the plane. Yes, as easy as that.
Hair transplant clinics in Turkey, Mexico, India, Argentina, Thailand or Philippines  are the most chosen for their high quality treatments, affordable prices, modern infrastructure and experienced medical staff. Even if you do your own research on the internet or you ask the help of a medical tourism company, you should always know that there is a solution for you.
About PlacidWay:
PlacidWay, a leader in the medical tourism industry, offers extensive information related to medical travel, international medical providers, foreign treatment packages, as well as global destinations for health travelers. PlacidWay's network has over 250 renowned medical centers from more than 30 countries. PlacidWay is able to help customers from all over the world get access to personalized, safe, and affordable medical care meeting their budget requirements, no matter where they are from. Our goal is to help each customer make the right decision when it comes to choosing health care options abroad.
 If you need more information on hair loss treatments and procedures worldwide, do not hesitate to contact us!