Enjoy Your Makeover in Cancun
Tummy Tuck Surgery in Mexico, Plastic Surgery in Cancun, Brow Lift Surgery in Mexico, Eyebrow Lift Treatment in Cancun, Laser Skin Resurfacing in Mexico, Facial Skin Resurfacing in Cancun, Calves Implants in Mexico, Ear Plastic Surgery in Cancun, Ear Cosmetic Surgery in Mexico, Facial Implants Cost in Cancun, Facial Cheek Implants in Mexico,  Lip Augmentation Implants in Cancun, Permanent Lip Implants in Mexico, Breast Reduction Surgery in Cancun, Breast Surgery Clinic in Mexico, Skin Surgery in Cancun, Breast Augmentation Surgery in Mexico, Liposculpture Surgery Clinic in Cancun, Nose Surgery Hospitals in Mexico, Medical Spa Treatment in Cancun
Get the Best Makeover in Cancun
Cancun offers so much more than a party spot for college students on spring break, or vacationing families seeking only to swim with the dolphins, go deep sea fishing, or lounging around on the white and sandy beaches along warm, Caribbean waters.  Cancun has also become a preferred destination for medical and dental procedures including plastic and cosmetic surgery.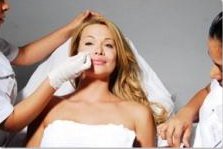 One of the leading facilities for plastic and cosmetic surgery and spa treatments is the Perfection Medical Spa and Plastic Surgery center. Offering everything from luxurious medical spa treatments to liposuction, breast augmentation and reduction, as well as traditional tummy tuck plastic surgery, Perfection Medical Spa and Plastic Surgery offers one of the most gorgeous, friendly, and relaxing locations in the world.

What makes Perfection so unique is that they offer both surgical and nonsurgical cosmetic treatments.  With more than two decades of experience in surgical anesthetic treatments, staff at Perfection offer experienced coordinators and consultants ready, willing and able to offer the utmost professionalism and courtesy to every patient seeking services at their facility.

International medical travelers and tourists can have the best of both worlds through PlacidWay, a medical provider seeking to offer choices. "Choosing our own medical care providers should be an option available to every individual. After all, medical care is so personal," says Pramod Goel, PlacidWay's founder.  PlacidWay is a leader in the medical tourism industry, dedicated to offering accurate, up-to-date information and resources regarding medical travel, international providers, treatments, procedures and destinations for American travelers.

Perfection Medical Spa
The medical spa at Perfection employs 10 therapists who offer experienced and effective care in laser treatments and their operation. Ultrasound and radio frequency therapies are popular at Perfection, as are technologies that remove tattoos, spider veins, hair, and stretch marks.

"Our team of IT professionals strive to offer optimal working conditions for our staff as well as the best in qualified surgeons and technicians to provide our customers the ultimate in treatments that meet their specific needs," states Dr. Alfonso Gonzalez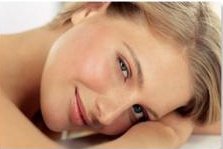 Cepeda, a partner of the International Society of Aesthetics Plastic Surgery.

Perfection is certified by the Medical Tourism Association as well as the Mexican Council of Plastic Surgery. Nothing but the best is offered to clients at Perfection, and that goes from the warm and sunny climate to the latest in technology, products, services and techniques when it comes to aesthetic and cosmetic surgical and nonsurgical procedures.
Makeovers at Perfection can be had for less than $10,000. For example, take advantage of breast augmentation for under $5,000, and upper and lower eyelid surgery for under $2,500.  Affordable opportunities to look your best are the focus of Perfection medical and support staff.

"Perfection clinic came highly recommended and their reputation was well praised! The doctor  and his staff provided an excellent service! Thank you for my new image; I will recommend Perfection to everyone!" states Alicia Sources de Varceterio.
Another happy customer writes, "The doctor  was amazing. My whole experience was Perfect.  I am very satisfied with my results and have every intention of returning to Perfection in the future," says Melissa from Canada.
Treatments at Perfection
Treatments at Perfection Medical Spa and Plastic Surgery center include but are not limited to:
Eyebrow and eyelid lifts

Laser skin resurfacing

Implants (facial, cheek, lip, breast)

Traditional tummy tuck

Traditional liposuction

Liposculpture

Nose surgery or rhinoplasty
About Dr. Cepeda
Dr. Alfonso Gonzales Cepeda is a medical surgeon trained at the Independent University of Yucatan, Mexico, graduating in 1979.  He completed his residency in general surgery and enjoyed fellowships in plastic, aesthetic and reconstructive surgery in several locations from Mexico, and Germany, serving with Professor Dr. Mülbahuer in Munich, Germany. Dr. Cepeda founded perfection in 2003.

Dr. Cepeda also works with other excellent plastic and reconstructive surgeons such as Dra. Luz del Carmen Lopez Arroyo and Dr. Alberto Solà, both partners or members of the International Society of Ascetics Plastic Surgery, the Mexican Association of Plastic, Re th constructive and Aesthetic Surgery, and are certified by the Mexican Council of Plastic and Reconstructive Surgery.
Please Click here to request more information from Perfection.
2010-12-14 / Updated on: 2021-11-02