PlacidWay Forms a New Partnership with Nigerian-Based Forerunners Healthcare Consult
Best Oncology Hospital, Ophthalmology Center, Affordable Orthopaedic Surgery Clinic, General Medical Check-Up, Sex Selection Cost, Top Qualified Breast Diseases Doctor, Benefits of Plastic Surgery Lagos, Lagos, Nigeria

Narrative: PlacidWay has formed a new channel partnership with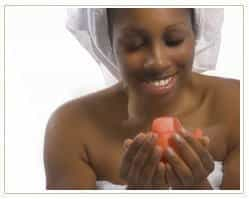 Forerunners Healthcare Consult, located in Lagos, Nigeria. Forerunners Healthcare Consult is focused on providing solutions to international travelers and their health care needs.

8/2/2012 Denver, Colorado: PlacidWay, an international medical provider based in Denver, Colorado, is pleased to form a new channel partnership with Nigerian-based Forerunners Healthcare Consult or FHC, a health consulting firm that provides overseas medical referral services for individuals seeking the best in quality and experienced
healthcare services.

"Forerunners Healthcare Consult provides immediate access to the latest in high-tech and cutting edge technologies and healthcare services, not only for individual patients, but institutions, referring physicians, and those seeking specialized medical treatment and services abroad," states Ms. Promise Ubali, Business Development Executive for Forerunners Healthcare Consult.

Forerunners Healthcare Consult works closely with a number of countries and medical experts from the UK, Dubai, India and South Africa to provide access to experts in multiple fields of medicine and surgery. "Because of their global view of the needs of patients, the team of health professionals at Forerunners Healthcare Consult provide the best in cost-effective, comprehensive, and high quality services," states Pramod Goel, CEO and founder of PlacidWay.

Services provided by Forerunners Healthcare Consult include but are not limited to assisting travelers with medical visas, accommodations and air travel logistics, transfers and local transportation services. They assess and gather the necessary medical information and documentation for proper direction for a patient's condition and needs. Negotiations regarding fee structures, communication between relatives, as well as telecommunications services to referring physicians are just a few of the services provided by this globally aware company.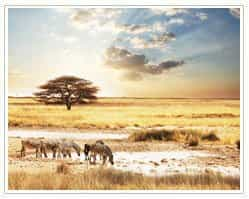 When it comes to international medical treatments and services, Forerunners Healthcare Consult understands patients' demand for high quality. PlacidWay and Forerunners Healthcare Consult choose top-quality hospitals, clinics, facilities, and medical caregivers, physicians and surgeons who are highly trained, certified, and experienced in their fields of care.

For more information regarding Forerunners Healthcare Consult in Nigeria or international medical travel in general, visit PlacidWay.com, a leading medical resource and provider located in Denver, Colorado.

2012-08-02 / Updated on: 2021-01-08