Rhinoplasty Package in Nuevo Progreso, Mexico
Package price starting from:
$3500
Treatment:
Cosmetic/Plastic Surgery, Nose Surgery Rhinoplasty
Location:
Calle Coahuila 210 Nuevo Progreso Tamaulipas, Mexico
Focus Area:
Rhinoplasty in Nuevo Progreso, Mexico | State of Art Medical Center
---
Affordable Package for Nose Reshaping Surgery in Nuevo Progreso, Mexico
What is Rhinoplasty Procedure?
Rhinoplasty procedure that aims to reshape the nose. It can make the nose larger or smaller, change the shape of the tip of the nose, modify the nasal dorsum, reduce the width of the nose, as well as correct nasal deffects.
The reason for rhinoplasty may be to change the appearance of the nose, to improve breathing, or both.
The upper part of the nose structure is bone and the lower part is cartilage. Rhinoplasty can modify bone, cartilage, skin, or all three. Talk to your surgeon about whether rhinoplasty is right for you and what it can accomplish.
When planning rhinoplasty, the surgeon will consider your other facial features, the skin on your nose, and what you would like to change. If you are a candidate for surgery, your surgeon will create a personalized plan for you.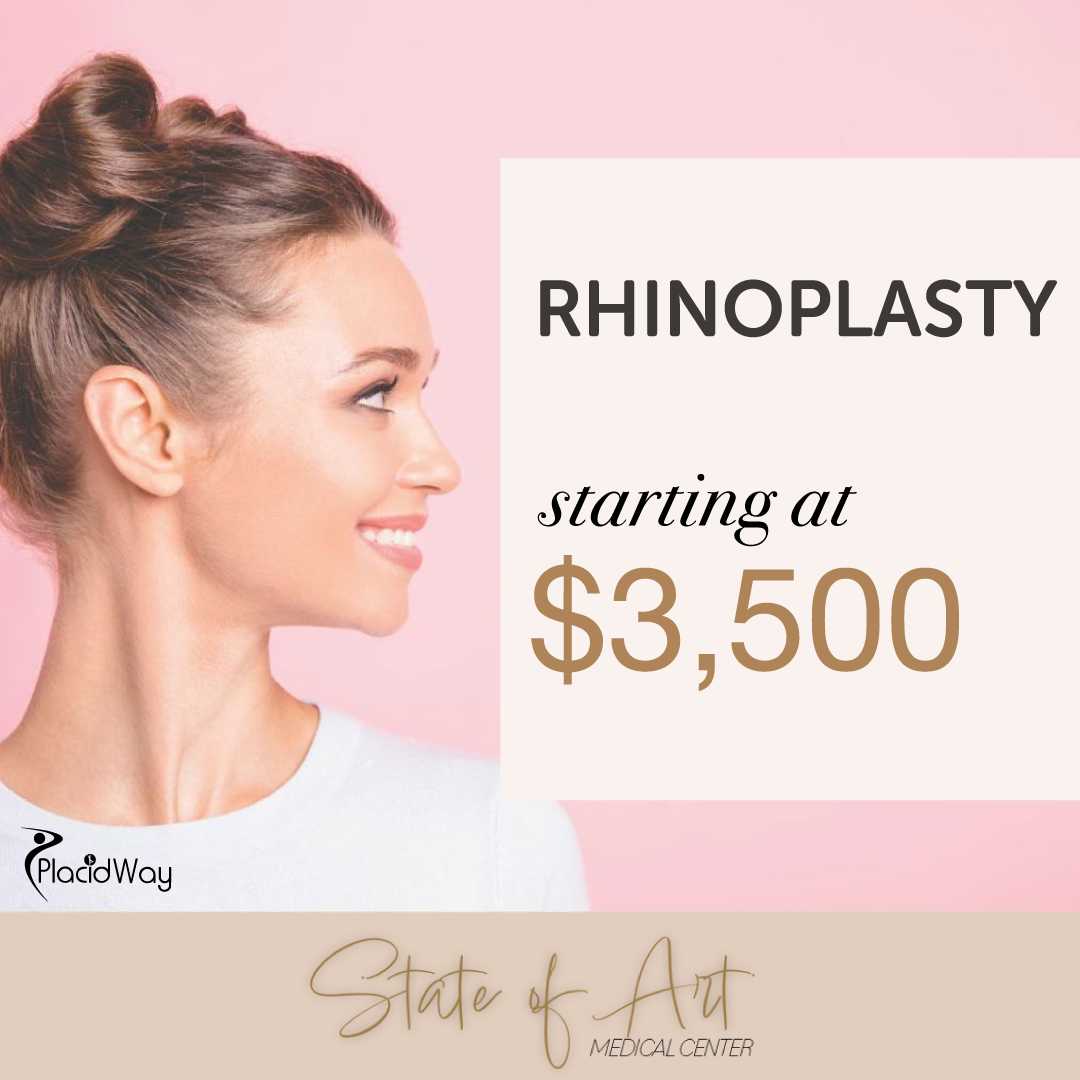 Cost of Rhinoplasty in Nuevo Progreso Mexico
Rhinoplasty cost in Nuevo Progreso Mexico, from $3500, while in America and Canada, it is over $9,000. See the table below to compare the prices:
| | |
| --- | --- |
| | |
| Nuevo Progreso, Mexico | $3,500 |
| United States | $9,500 |
| Canada | $10,000 |
Note: Price can differ or change depending on the complexity of the procedure. Please contact our Customer Representative for FREE quote:

Rhinoplasty Benefits
Increase or decrease the nose's size.

Make a new shape for the nostrils.

Reduce the nasal tip's size

Bridge reduction

Improve the balance and harmony of other facial features

Have a positive impact on your overall facial appearance

Resolve issues caused by a deviated septum

Improve your breathing

​
Nose Job Package Inclusions:
1 night in hospital

Medical fees

Anesthesiologist

Post-surgical consultation

Round trip transportation from McCallen, Texas airport
Nose Job Package Exclusions
Medical laboratory tests

Post prescribed medication

Recovery home

Flights

Lodging
List of necessary preoperative tests:
Complete blood count

Pregnancy test

Hematocrit

ECG, etc.
Note:
All the prescribed laboratory tests should be completed at least 7-10 days before the operation. Laboratory tests will be prescribed after a thorough check-up of the patient.
Post-surgical recommendations
Light resting and the use of a Nasal Splint for a period of 7 days.
Note:
All the prescribed laboratory tests should be completed at least 7-10 days before the operation. Laboratory tests will be prescribed after a thorough check-up of the patient.
Payment Option: Cash, wire transfer, credit card
Certified Specialists for Rhinoplasty Surgery in Nuevo Progreso, Mexico
We are a multidisciplinary team of highly specialized surgeons and doctors who are certified in different disciplines, and with over 30 years of experience to offer you the best service and results.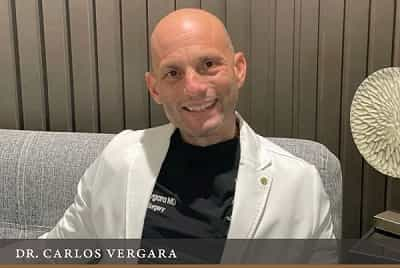 Specialization: Certified Aesthetic Surgeon
Aesthetic surgeon, master's degree in aesthetic medicine (AMNE) with 20 years of experience. He studied at the University of Monterrey and Valle de Bravo University. He is certified by the College of Masters in Cosmetic Surgery and the National Association of Aesthetic Medicine.
Frequently Asked Questions about Nose Reshaping Surgery (Rhinoplasty)
Q: What does a rhinoplasty do?
A: A rhinoplasty, also known as a nose job, is a cosmetic procedure that aims to alter the shape and/or size of the nose. It can correct a variety of issues, including a large or bulbous nose tip, a crooked or asymmetrical nose, a dorsal hump (bump on the bridge of the nose), and a nose that is too wide or too narrow. Rhinoplasty aims to help the patient achieve a more aesthetically pleasing and harmonious balance between the nose and the rest of the face.
Q: Is a rhinoplasty permanent?
A: A rhinoplasty is considered a permanent procedure, meaning that the changes made to the nose during surgery are meant to be long-lasting. However, it's important to keep in mind that the aging process and other factors such as injury or weight changes can affect the shape of the nose over time. In some cases, a secondary or revision rhinoplasty may be necessary to maintain the desired results.
Q: How long does a rhinoplasty last?
A: The length of a rhinoplasty can vary depending on several factors, including the type of procedure, the patient's age, and overall health. Generally speaking, a rhinoplasty can last anywhere from several hours to several hours, depending on the complexity of the surgery. Recovery time after rhinoplasty can take anywhere from a few days to a few weeks, depending on the extent of the procedure and the patient's ability to heal.
Q: How painful is rhinoplasty?
A: The level of pain experienced during and after rhinoplasty can vary from person to person. Some patients report only mild discomfort during the procedure, while others may experience more significant pain and swelling. Pain medication is typically prescribed to help manage any discomfort during recovery. Most patients report that any pain they experience during recovery is manageable with over-the-counter pain medication and subsides within a few days. It's important to follow your surgeon's post-operative instructions and to keep in touch with your surgeon throughout the recovery process to ensure the best possible outcome.
Book Your Nose Job Package in Nuevo Progreso, Mexico Now!
Nose job in Nuevo Progreso, Mexico offers a fantastic opportunity for those seeking a more confident and attractive appearance through rhinoplasty surgery. With experienced surgeons and state-of-the-art medical facilities, you can be sure that you will receive the best possible care and results. Whether you're looking to correct a functional issue with your nose or enhance its appearance, a rhinoplasty can help you achieve your desired outcome.
So, if you're ready to take the next step towards your dream nose, consider Nuevo Progreso, Mexico for your rhinoplasty needs. With its affordable prices and world-class medical facilities, you can finally have the nose you've always wanted without breaking the bank. Contact us today for further guidance!

Related Experiences:
Rhinoplasty in Guadalajara, Mexico
Rhinoplasty in Tijuana
Nose Job in Mexicali
Rhinoplasty in Mexico – Compare Clinics, Costs and Reviews
Rhinoplasty in Merida, Mexico
Rhinoplasty in Cancun, Mexico
---