FUE Hair Transplant in China by Willis International Clinic
Treatment:
Hair Transplantation, Laser Hair Restoration, Moustache and Beard Transplant, Eyebrow Hair Transplant, Follicular Unit Extraction FUE
Focus Area:
Hair Transplantation Procedure in Guangzhou China | Follicular Unit Transplantation In China | Hair Treatment Guangzhou China Asia | Follicular Unit Extraction | FUE | Hair Restoration |
---
Hair Treatment in Willis International Clinic


Effective Follicular Unit Extraction Hair Transplant in China
Are you tired of finding hair on your pillow each morning? Do you yearn for the hair you used to have?
You deserve to have it back!
Follicular Unit Extraction

 is a very safe procedure that will restore your hair, as well as your confidence!
Individuals perfectly suitable for Follicular Unit Extraction often have:
Sparse hair or hair loss

Sparse eyebrows

Sparse Eyelashes, short or weak eyelashes

Sparse pubic hair or no pubic hair 

Leucoderma clients with Partial white hair

No hair caused due to scars


FUE is a hair restoration technique that allows plastic surgery doctors to get skin with follicles by using specially designed extractors. The advantage of this technique is the fact that the removal of an entire strip of skin is no longer necessary. The doctor performing the FUE procedure will take great care when it comes to the extraction itself, as to minimize the damage done to the follicles before transplanting them to pre-determined areas.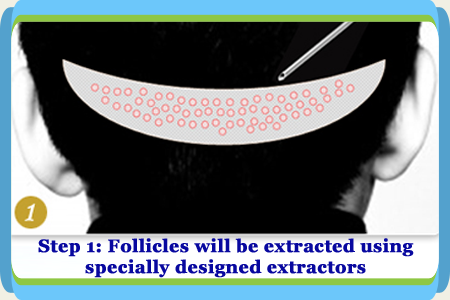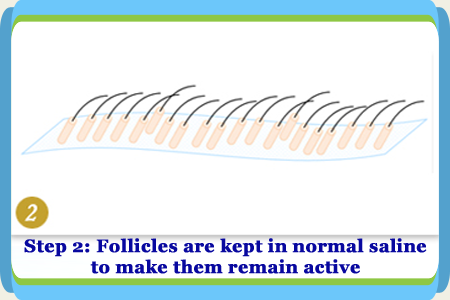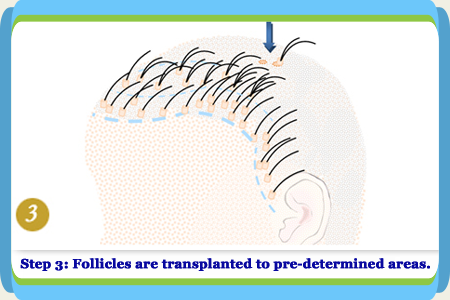 In comparison to FUT, FUE takes more time and the number of follicles that can be transplanted in each session is rather limited. The pain and post-operatory scaring are minimized but FUE is relatively more expensive.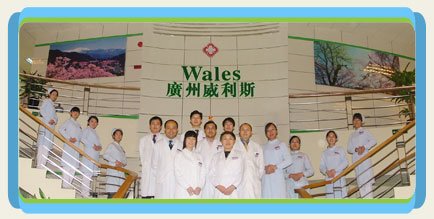 Our Chief Hair Implantation Expert – Jiang Yi
Her specialties are twenty-four hour skin reconstruction, seven days hair follicle implantation, hair transplant, seamless hair transplant, artistic eyebrows, beard implantation, and eyelashes.
She is the Deputy Chief Physician of the Department of Dermatology, attending to Medical Cosmetology.

She graduated from the Hubei University of Chinese Medicine with a major in Dermatology, Venereology and 

Medical Cosmetology.

In 2000 she was mentioned in the 

Chinese Contemporary Famous Doctor Dictionary

In 2001 she got her cosmetology license from CIDESCO, a Swiss organization.

She has over 20 years of experience regarding medical cosmetology and hair transplant.
The Wales Hair Transplant Center uses the most advanced American Follicular Unit Extraction hair transplant technique. Its advantages include the following:
Fast hair "harvesting" with minimal discomfort,

Hair follicles survival rates are high, so there is no post-operatory difference from natural hair,

Occipital Scar healing is fast and non-traceable,

Newly grown hair is natural and thick after a year,

Mi

n

or surgery; non-hazardous with infection rate less than 0.1%
Wales Hair Transplant Attributes:
We are using seamless Follicular Unit Transplantation (FUT) and Robotic Follicular Unit Extraction (R-FUE) techniques.、

The surgical success rate as high as 98% 

We have excellent and high standard hair transplant laboratories and equipment

The professional hair transplant team
Do you want to find out how you can restore your former beauty? The Willis International Medical Clinic in China offers an effective FUE Hair Transplant.
Don't hesitate to contact us! It's Free!


Related Experiences:
FUE Hair Transplant in Turkey - Regain Natural-Looking Hair!
Hair Transplant in India
Hair Transplant in Spain
The Guide to Choosing Hair Transplant in Mexico
Reasons to Choose Hair Transplant in Istanbul - Turkey
Hair Transplant in Turkey
---
---
---