Package Details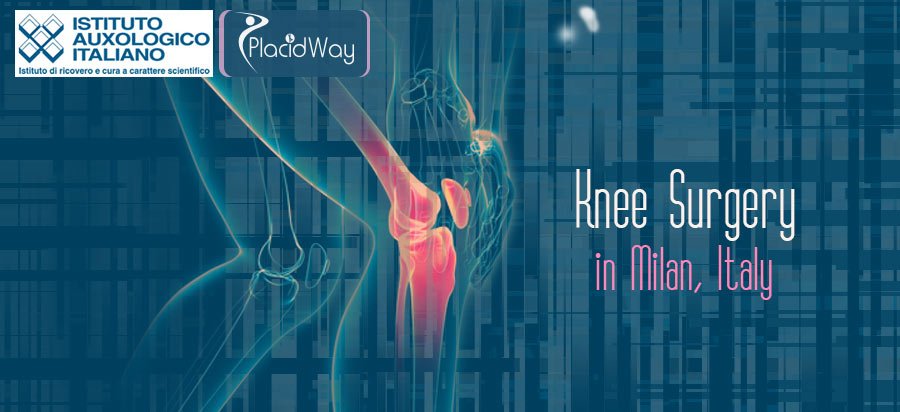 Knee Surgery Package at Instituto Auxologico Italiano in Milan, Italy
With more than 55 years of research and treatment initiatives, Instituto Auxologico Italiano is one of the top healthcare facilities in Italy offering innovative surgeries and rehabilitation techniques for international patients. The collaboration with international hospitals and research centers worldwide has placed Instituto Auxologico Italiano as one of the forerunners when it comes to excellent healthcare in Italy.
Among the medical specializations Istituto Auxologico Italiano offers are Knee Surgical Procedures such as:
Primary Arthroplasty in Knee Osteoarthritis
Minimally Invasive Total and Partial Knee Arthroplasty
Arthroplasty is an elective orthopedic procedure where the surface of a joint is surgically realigned, replaced, or remodeled to restore joint function and relieve pain after damage by trauma or simply by arthritis.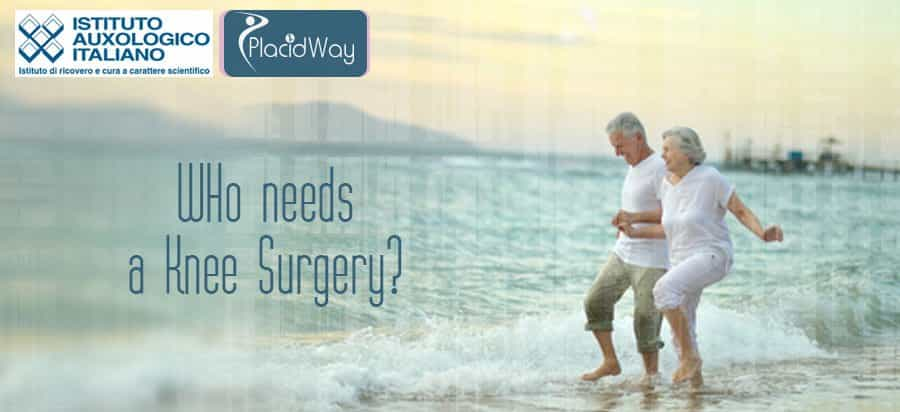 Prices of Knee Surgery Package at Instituto Auxologico Italiano in Milan Italy
Prices
| | | |
| --- | --- | --- |
| PROCEDURE | PRICE LIST EXAMPLES* | Days of Hospitalization |
| PartialKneeReplacement |  € 20.000 ($21,815) |  10 |
| Total KneeReplacement | € 25.000 ($27,269) |  10 |
Price list refers to a standard case, each price will need to be tailored on the real clinical conditions of each patient.
Who needs an Arthroplasty or

Knee Surgery ?
Men and especially women over the age of 55 years who suffer from the following orthopedic diseases or symptoms such as:
Osteoarthritis (OA) – also known wear-and-tear arthritis, it is a condition wherein the natural cushioning between cartilages and joints wears away.
Rheumatoid arthritis (RA)- a kind of chronic arthritis that occurs in joints of the hands, wrists and knees.
Swelling and joint pain
Stiffness, especially after sitting for long periods and in the morning
Fatigue
Athletes heavily involved in long-distance running, tennis or soccer.
Repetitive stress injuries that occurs as a result of a job type a person has. People with professions that include a lot of squatting, kneeling, or lifeting weights (55 lbs or more).
Knee Surgery Package at Instituto Auxologico Italiano in Milan Italy
Treatment Plan includes:
Treatment scheduling depending on the patients' needs without problems.

Preliminary examination (such as blood exams, anesthesiologist's examination, and ECG) will be performed the day before surgery.
The hospitalization period for the knee replacement will be at the maximum of 7 days.
The package includes:
Blood exams

Examination

ECG

Consultation with the orthopedic surgeon (knee surgeon)

Surgery

7 days hospitalization
The package excludes:
Additional stay if required. 
Relieve knee pain and restore its function! TryKnee Surgery Package at Instituto Auxologico Italiano in Milan, Italy
For more information, please do not hesitate to contact us!
Related Experiences:
Feel Better & Move Better with Knee Replacement in Mexicali
Get Your Knee Replacement in Istanbul - Turkey
Knee Replacement in Tijuana - Restore Your Knee Health
Best Knee Replacement in Cancun Mexico from Top-Rated Hospital
Knee Replacement in USA - High-Quality Knee Surgery
Knee Replacement Surgery in India - Clinics, Doctors, and Costs