Perfection Best Plastic Surgery Center in Cancun Mexico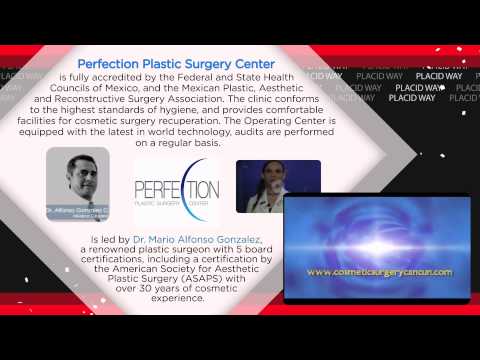 Perfection, Best Plastic Surgery Center in Cancun Mexico, Plastic Surgery Clinics Mexico, Plastic Surgery, Plastic Surgery Cancun, Plastic Surgery Doctors Mexico, Plastic Surgery Hospitals Mexico
Category:
Cosmetic Surgery Abroad
Procedure:
Cosmetic/Plastic Surgery
Source: YouTube
Perfection Cosmetic Surgery Clinic is the best medical center for the Cosmetic Surgery in Cancun, Mexico. Offering a comprehensive array of cosmetic surgery procedures for the face, breast, and body, as well as aesthetic and laser treatments for the skin, Perfection Center helps our international patients rest, renew, and refresh – all against the beautiful backdrop of the Caribbean Sea.
Rest, renew, refresh yourself in beautiful Cancun! Talk to us! Ask for the FREE quote!

Perfection : Best Plastic Surgery Center in Cancun Mexico
Keywords: Perfection, Best Plastic Surgery Center in Cancun Mexico, Plastic Surgery Clinics Mexico, Plastic Surgery, Plastic Surgery Cancun, Plastic Surgery Doctors Mexico, Plastic Surgery Hospitals Mexico