Preventing and treating dental issues should concern anyone. Dentistry is the medical branch that deals with any problem that happens within the oral cavity.
The most common dental procedures include teeth whitening, extractions, fillings and repairs, dentures, crowns and caps, bridges and implants, braces, bonding, gum surgery, root canals, sealants and veneers.
                                   Societies and Associations your dentist should belong to:
Joint Commission International
Association of General Dentistry
World Journal of Dentistry
Indian Orthodontic Society
Indian Dental Association
Indian Society of Periodontology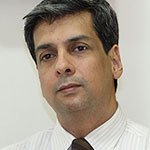 Dr. Vinod Narayanan | Dr. Vinod Narayanan | Maxillofacial Surgery Specialist | Chennai, India
Dr. Vinod Narayanan is a Maxillofacial Surgery (Oral Surgery, Reconstructive Surgery, Oral Oncology) specialist. He did his BDS and MDS (Oral and Maxillofacial Surgery) at University of Madras. He has an extended experience, has written in over 30 publications (national and international journals) and won several academic distinctions.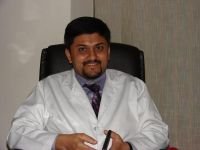 Dr. Abhilash.P.R | Smile and More | Bangalore, India
Dr. Abhilash.P.R is specialized in Oral and Maxillofacial Pathology and Dental Surgery. He has a Bachelor's degree of Dental Surgery (R.V. Dental College and Hospital) and his Masters of Oral and Maxillofacial Pathology (Saveetha University, Chennai). He has won several awards and written in various national and international publications.

Dr. Divyashree.R MDS | Smile and More | Bangalore, India
Dr. Divyashree.R MDS is a Orthodontics specialist. She has a Bachelor's degree (Dental Surgery) from Government Dental College, Bangalore, Rajiv Gandhi University of Health Sciences and a Masters (Dental Surgery: Orthodontics and Dentofacial Orthopedics) from the same university. She has an extended professional and research experience.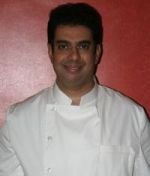 Dr. K V Balasubramanya | Dental Solutions Centre for Implants and Laser Dentistry | Bangalore, India
Dr. K V Balasubramanya is a Periodontics, Soft and Hard Tissue Laser specialist. He completed his BDS degree back in 2000 and pursued his postgraduate training at the College of Dental Sciences (Davangere).
                                                          Important Questions to Ask Your Dentist
1. Are you certified?
2. May I know what your qualifications are?
3. Are you a member of any association or society?
4. How many years of experience do you have? How often have you performed this procedure?
5. Did you undergo trainings in this procedure?
6. What are the advantages and disadvantages of the procedure? What about the risks and complications?
7. Where will the procedure be performed?
8. What if something goes wrong during or after the procedure?
9. What does the recovery consist in?
10.  What if I am not happy with the results?
Find out more about the best Indian dentists! Contact us and choose the best dental specialist!