The Birinci Eye Hospital, located in Istanbul, Turkey, helps to restore sight through a variety of refractive surgeries, cornea transplants, and vision care. Joining with PlacidWay, a medical resource located in the United States, Birinci Eye Hospital announces its commitment to international patients seeking the best in vision care.

Vision care services by Birinci Eye Hospital
Birinci Eye Hospital helps to restore sight at their Istanbul, Turkey facility, a $40 million investment in providing the best in vision care services not only for natives of Istanbul, but for international travelers. The facility has recently joined with PlacidWay, a medical resource and provider located in Denver, Colorado, in announcing its commitment to international patients seeking the best in vision care.
The technological infrastructure at Birinci Eye Hospital, coupled with qualified staff provides a wide range of services that meet international standards in vision care. Continually improving technology and innovation, treatments at the facility are designed to increase vision as well as quality of life for patients.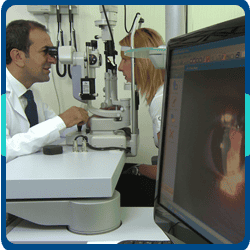 "Our facility supplies service 24/7, offering reliable and professional services without compromising ethical values or high standards of care," states Op. Dr. Ali Aksu, Board Chairman of Birinci Eye Hospital and specializing in cataract, laser, and glaucoma surgical procedures. "Patient satisfaction is one of the most important success indicators for our facility."
The Birinci Eye Hospital received ISO: 9001 in 2013, the TUV SUD certificate in 2013 and certificates for exceptional quality management systems since 2008. "Highly trained and experienced staff at Birinci specializes in retinal, cataract, and glaucoma surgical procedures as well as cornea transplantation," explains Pramod Goel, CEO and founder of PlacidWay. "Other areas of expertise include pediatric ophthalmology, anesthesiology and rehabilitation, as well as a numerous laser surgery techniques and procedures, providing options for affordable care for most vision correction needs."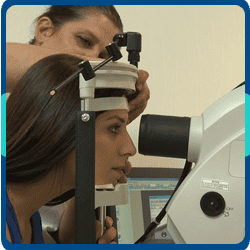 Birinci Eye Hospital utilizes the latest in technologies for cataract surgeries including the Femtosecond laser, promoting micron-level accuracy, and needle-free, blade-free surgery to patients. The technology is considered the safest in the world today, a breakthrough in the field.
The facility offers 41 beds and 25 examination rooms as well as eight operation rooms.  Private patient rooms are rated comparable to a five-star hotel, providing the best in emotional and physical comfort for patients.
About the Company:
PlacidWay as a leader in the medical tourism industry, dedicated to offering up to date information and resources regarding medical travel, international providers, treatments, procedures and destinations for international travelers. For press inquiries about PlacidWay or to arrange an interview with Pramod Goel, call +1.303.500.3821 or e-mail info@placidway.com