Affordable Obesity Surgery in Mexicali, Mexico
When *Rosamund Moore couldn't get her weight under control, she turned to weight loss surgery as her last resort. Here, she explains why it helped change her life for the better and conquer diabetes once and for all.
The World Health Organization (WHO), along with a number of international scientific and medical organizations, now identify obesity as a chronic progressive disease resulting from multiple causative factors including genetics and environmental causes. According to WHO, around 500 million adults around the world are obese and one billion are considered overweight, along with 48 million children. One of them is *Rosamund Moore.
Since high school, Rosamund Moore couldn't get her weight under control. She has been obese since her junior year. "I used to be a cheerleader way back in high school but I quit during junior year because of my weight," she says. "Every time I performed with the other 'skinny' girls, nasty comments are being hurled at me because I was fatter than the other girls." Rosamund's weight varied between 180 and 220 pounds. She recounts how embarrassed she was when her cheer leading uniform has to be a special-order size 20. "I couldn't imagine at that time, I still had the guts, even though I was really big!" she heartily laughs. "I was never an overeater when I was younger, but food became my only comfort."
Obesity as a disorder also compromises a person's psychological well-being, including one's individual and societal health. "Because of my weight, I failed a class because I was too embarrassed and self-conscious to go. Being an obese in school was hard! I'd worry every time I take a seat. I was mortified to see my hips oozing over onto the seat next to me" she tearfully describes.
By the time Rosamund turned 20, she had developed an eating disorder. "For three years, I only ate an energy bar or half a sandwich a day. After 6 months, I made it down to a size 15. I thought I was going to be happy until my boyfriend considered me dumb! I left him of course – but again, I turned to food for comfort."
By the time Rosamund was about to graduate college, she grew to a hefty 350 pounds –the biggest she has ever been! Worse is that she has developed type II diabetes. Because obesity involves a complex amount of body fat, it increases your risk of health concerns and diseases such as high blood pressure, heart disease and diabetes. Due to obesity's progressive nature, it now requires life-long discipline and treatment.
Now an obese and a diabetic, Rosamund is desperate for a cure. Although she didn't let it get to her, she remained to have a positive outlook. "Even though I was very obese, I luckily got a job because of my wits. Actually, that first job was a blessing" she narrates. "On my first job, I was lucky to share an office with someone who underwent gastric bypass surgery."
The good news about obesity is that the scientific community has continually searched for an "obesity cure." Exercise, behavioural and dietary changes, can help you reduce excess weight. Some weight loss specialists even suggest the inclusion of prescription medications to hasten the weight loss and if it has compromised a patient's health. However, if all non-invasive treatment modalities have failed, most doctors recommend obese individuals to undergo Bariatric Surgery or Weight Loss Surgery.
"When I met Jennifer at work, I was envious because she was really beautiful! Then, I was surprised, she told me her story. She was once an obese too. Her life improved when she underwent gastric bypass surgery 2 years ago."
When Rosamund couldn't get her weight under control, she turned to weight loss surgery too as her last resort. "So I researched in the internet about the details of undergoing weight loss surgery, as Jennifer has advised. I visited weight loss sites, forums, online support groups and even medical tourism portals. Then, I stumbled on PlacidWay and the network of clinics they are acquainted with. I browsed their website and I got interested with a clinic called Mexico Bariatric Team in northern Mexico."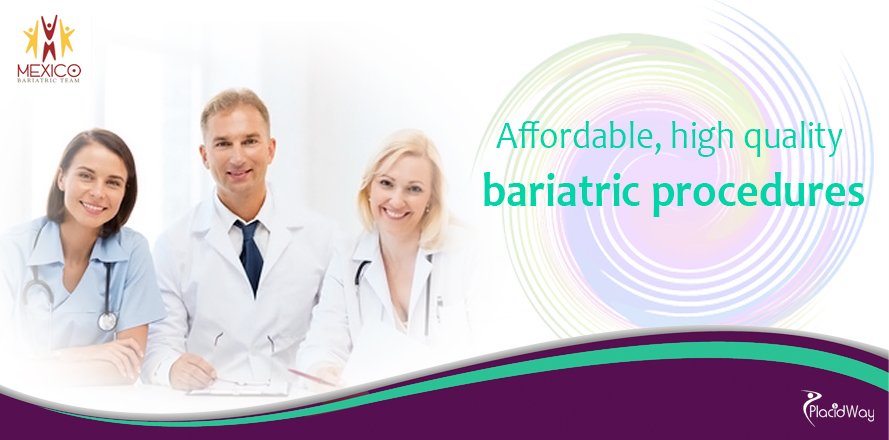 Mexico Bariatric Team is considered one of the best obesity surgery centres in northern Mexico. For many years, the clinic has been offering reasonable yet high quality bariatric procedures to obese individuals including Canadians and Americans. It is one of the best in the world. In fact, it has been certified by the Joint Commission in the US. Being accredited by a credible organization such as the Joint Commission is one of the most important accreditations a healthcare facility can accomplish.
Her travel and healthcare arrangements also went smoothly. "I asked for a quote from the clinic and then made a few arrangements with the help of PlacidWay, and availed a package. Next thing I know, I boarded a plane from San Diego airport and I arrived in Yuma. I went to the clinic and personally discussed with Dr. Arellano."
Rosamund reiterates what she liked about choosing Mexico Bariatric. "I liked their clinic concept and that they have a package which is helpful for me. My fee already includes consultations, airport transfers, hotel accommodation including medications and meals at the hospital. That lessens the things I have to worry about," she says.
Before she could begin her surgical procedure, Rosamund had an information session (consultation) with Dr. Juan Arellano. The information session is where Dr. Arellano explained the five types of weight loss surgeries, (collectively known as bariatric surgery) to Rosamund. Dr. Arellano is head of the Mexico Bariatric Team. Not only is Dr. Arellano certified to perform General Surgery, but he is also the Vice President of the Mexican College for Metabolic Diseases and Surgery of Obesity. He has been practicing for more than 15 years and has performed over 3,000 obesity surgeries.
Bariatric surgical procedures or obesity surgery involve making changes to an individual's digestive system to aid in weight reduction by limiting the nutrient absorption or by the amount of food the stomach can hold, or both. Gastric bypass (the most common type) and other obesity surgeries are performed when exercise and diet therapy failed and when the patient has an underlying health disorder such as diabetes or cardiovascular diseases.
Aside from Gastric bypass (Roux-en-Y), other obesity surgeries include Gastric Sleeve (Sleeve Gastrectomy), Adjustable Gastric Band (Lap Band), Gastric Plication (Gastric Imbrication), and finally, Duodenal Switch (Biliopancreatic Diversion with Duodenal Switch).
In Rosamund's case, Dr. Arellano has suggested Gastric Sleeve as Rosamund's best option. Because the surgery creates a smaller stomach, it facilitates considerably smaller meals, which translates into lesser calories consumed. Among other bariatric procedures, it creates a significant and rapid weight loss similar to the gastric bypass. Most of all, along with gastric bypass, this is the most efficient in improving a patient's health condition especially when the patient has type II diabetes – a condition which Rosamund has.
After Rosamund's information session, she also had an appointment with internists (cardiologist and pulmonologist) and a psychiatrist. She was also required to attend nutrition seminars. At Mexico Bariatric Team, before the patient undergoes surgery, they carefully examine the general health and emotional state of the patient to know the patient's willingness to undergo the bariatric procedure.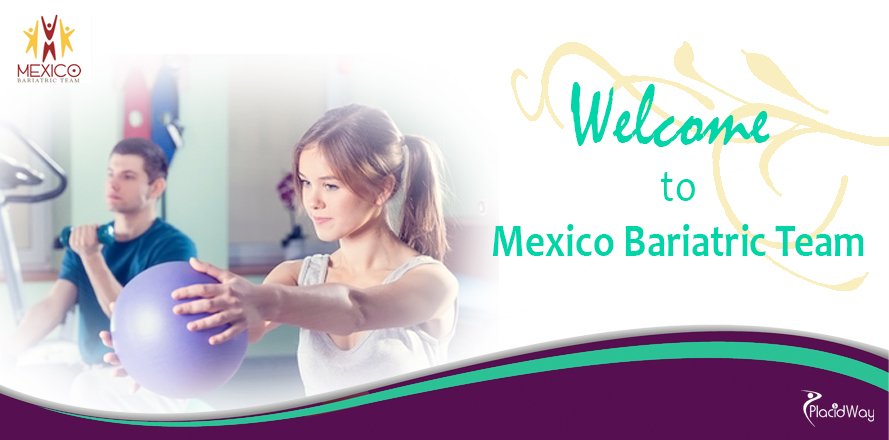 "My consultation with doctors, Dr. Alma Reyes (Diabetes and Nutrition Specialist), Dr. Hector Gallego (Internal Medicine) and Dr. Carlos Alberto Meza Miranda (Clinical Psychology), helped me in deciding if surgery was what I really wanted" she explains. "Finally after 2 weeks of soul-searching, I decided that obesity surgery was the only way to lose all my excess weight and stop my diabetes from becoming worse. With the help of Dr. Arellano, I chose Gastric Sleeve because that can help me the most especially I have diabetes" she reiterates.
At the American Society for Metabolic and Bariatric Surgery (ASMBS) and the American College of Surgeons (ACS), they recommend that bariatric surgery should be performed by a board certified surgeon with specialized training in metabolic and bariatric surgery. At the health facility where the obesity surgery is performed, there has to be a multidisciplinary team of experts for follow-up care. This may include an exercise physiologist, nutritionist, other medical specialists, and a mental health professional – just as the bariatric team Dr. Arellano has.
Rosamund finally underwent Gastric Sleeve. She took pictures and said good bye to her "old self" before heading to Mexico Bariatric.
"Once I got in the hospital and had a small chat with Dr. Arellano, everything happened so fast! My surgery took about 2-3 hours. Dr. Arellano explained that he had created a smaller stomach pouch by removing 80% of my stomach. The remaining stomach is a tube-like pouch that looks like a banana. I was confined in the hospital for almost two days. When I finally woke up, I felt my tummy ached as if I had done 300 sit-ups."
Over the following three months, Rosamund went from a liquid-only diet to soft diet, before she started eating regular food. A week after her surgery, she was ecstatic to lose 13 pounds! Her weight loss continued to increase. After a month, she lost a total of 32 pounds. For almost two months, she had to buy new clothes. She went from a size 22 to a 16! Good news is that, she has stopped taking her diabetic medications – Lantus and Glucophage as her blood sugar levels are now in the normal range.
Overall, she was satisfied with her experience with Mexico Bariatric Team. She recounts, "I was also pleased that I only spent USD $5,500 for my procedure (gastric bypass). Back home that would cost a lot - around USD $19,000! See the price difference?" Rosamund expounds.
"Today, I'm now a completely different person. I guess the challenge I now face is I had to make sure I get to exercise 3-4 times a week, stick to the diet prescribed by Ms. Carmen Ochoa (Nutritionist), and drink my vitamin supplements. I also have to have follow-up check-ups and blood sugar checks, to make sure they don't shoot up again."
*Her real name was changed to protect her anonymity.
Do you have weighty issues just like Rosamund? Transform your life with Weight Loss Surgical Treatments at Mexico Bariatric Team in Mexicali, Mexico. For more information about other obesity/bariatric procedures, please do not hesitate to contact us!
About PlacidWay:
PlacidWay has a network of over 300 medical facilities in 35 countries all over the world. PlacidWay provides educational health information so that patients and customers can make an informed decision when it comes to healthcare options abroad.
If you want to learn more about affordable obesity surgery in Mexico, do not hesitate to contact us!