MISITA: Dealing with Today's Obese Teens
Today's lifestyles, attitudes and changes in family dynamics has led to what can be termed an entire generation of overweight and obese teenagers. School cafeterias are cutting back on their budgets, soda machines and facility vending machines are stocked with high-calorie, high-sugar snacks and candies, and more families obtain one to two meals a day at fast food drive-thrus than ever before.
Unfortunately, today's generation of children and teens have grown up in what can be called the fast food generation. While many agree that fast food is easy, convenient, and tasty, it's also extremely high in fat, sugar, and calories. Coupled with a decrease in school exercise and physical activity programs and you've got a recipe for disaster.
Today, more teens are facing weight gain co-morbidity factors and risks including diabetes, high blood pressure, heart disease, joint problems, and mental conditions such as depression due to weight gain. Facilities like the Munich Institute for the Surgical and Interdisciplinary Treatment for Adiposity, known as MISITA, offers both surgical and nonsurgical treatments for weight-loss and their accompanying disease processes.
MISITA Offers Hope -and Education
MISITA takes an interdisciplinary approach to the treatment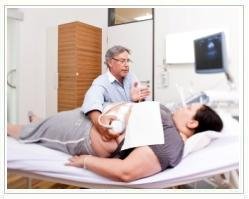 of obesity and its accompanying disease processes. Compassion meets science and bariatric surgical procedures meet nutritional counseling at this facility. Experts from nutrition, bariatric and obesity surgeons, psychiatric counselors and dietitians combine their services to provide one of the most well rounded approaches to weight control and obesity treatments and procedures in the world.
Located in beautiful Munich, Germany, MISITA offers a full range of treatments for obese children and teens. Nonsurgical treatment at MISITA includes:
Nutritional advice
Movement therapy
Psychological counseling
Gastric balloon procedures
Surgical treatments include:
Gastric bypass
Stomach reduction
Maganband-OP (a gastric banding restrictive procedure)
"At MISITA, obese and overweight patients are consulted, treated, and addressed with an interdisciplinary approach," says Dr. Senner of the world-renowned center. "Through this manner, optimal weight reduction as well as education and nutritional advice helps teens move forward toward different lifestyles and habits that will improve their quality of life now and in the future."
MISITA specifically addresses issues regarding overweight teens with a BMI (body mass index) over 35, as well as those for whom conservative treatment methodologies have failed. However, surgical treatment isn't always the first step toward losing weight and maintaining a healthy lifestyle.
Pramod Goel, CEO and founder of PlacidWay, a medical provider based in Denver, Colorado, says of MISITA, "Individuals arriving at MISITA are considered for surgical treatment if they can show documented evidence of repeated and unsuccessful and conservative attempts to reduce weight. This ensures the safety and well-being of the teen and ensures that the proper procedure will be matched to the individual to provide customized and effective procedures."
Quality Assurance at MISITA
Dr. Ralf Senner and his staff at MISITA provide the best in quality assurance from their interdisciplinary team. Dr. Senner is known in international medical circles as one of the pioneering experts of robotic-assisted surgical procedures. Robot-assisted surgeries further reduce risk of complications as well as increase surgical precision and accuracy. Pre- and post-op examinations ensure that patients are thoroughly counseled and medical conditions are continually monitored.
"I carefully develop risk management and risk profiles for every one of my patients," says Dr. Senner. "We employ the most up-to-date techniques and technologies to provide optimal medical results and reduction of stress for our patients."
Experts at MISITA include those who specialize in surgery, cardiology, movement therapy and consulting, metabolic diseases such as diabetes, and gastroenterologist, just to name a few.
The foundation of practice at MISITA is the consultation, treatment and long-term care for individuals struggling with obesity. Goals provide the counseling, advice and physical and mental support for teens struggling to learn new lifestyle habits that will ensure their long-term health, productivity, and access to healthy and happy lives.
Please Click here to request more information from MISITA.