Hip Replacement & Birmingham's hip resurfacing surgery by MJRC
Hip Resurfacing Abroad, Best Hip Resurfacing Center, Cheap Hip Replacement Hospitals, Affordable Hip Resurfacing Clinic, Best Hip Replacement Doctors, Top Treatment Clinic, Quality Hip Replacement Doctors, Best Total Hip Replacement Packages, Cheap Total Hip Replacement Cost, Best Hip Replacement Clinic, Best Total Hip Replacement Surgeons, Cheap Hip Replacement Doctors, Total Hip Replacement Medical Tourism, Affordable Total Hip Replacement Center, Compare Total Hip Replacement Packages, Compare Total Hip Replacement Cost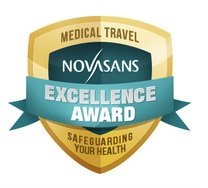 Do you need total hip replacement or hip resurfacing?
Total & Short stem Hip replacements
A Total hip replacement is the time tested operation for Primary osteo-arthritis of the hip. It is the preferred treatment for femoral neck fracture with pre-existing hip arthritis. THR is preferable in cases with advanced bone destruction, leg length discrepancy and altered anatomy.

Short stem replacements offer an alternative to THR in younger patients. Secondary osteo-arthritis is the common diagnoses in younger patients. Given the premise that these patienst are likely to outlive the life of the prosthese, it is wiser to choose an implant that can survive longer than traditonal ones.  This can be achieved by the use of bone sparing implants, durable bearing materials, technique of fixation etc.

Short stem femoral prostheses provide fixation in the upper part of the femur (thigh bone) without breaching the shaft. The advantages are less bone loss, lack of thigh pain and versatility.

Young patients with Avascular necrosis, Ankylosing spondylitis, protrusio acetabuli and primary osteoarthritis are suitable candidates.

We offer primary total hip replacement, short stem hip replacement (Proxima & METHA hips & revision hip replacement. We prefer cementless fixation over cemented fixation.

Delta motion ceramic implants provide adequate longevity as they have lowest wear rates.
If you suffer from hip arthritis and are below 60 years, you may want to consider a hip resurfacing rather than a total hip replacement. In a hip resurfacing only the worn out surfaces of the joint are reshaped and resurfaced. The head of the femur instead of being resected is just reshaped to a cylindrical stump and capped with a mushroom shaped metal cap. The worn out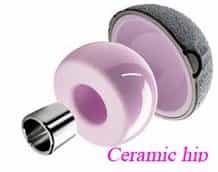 socket is prepared like a total hip replacement and press fitted with a metal socket. Conversion to a total hip replacement after resurfacing is easily done. Since the components match the normal size of the hip bone, full mobility and function is possible. Birmingham hip replacement (BHR) has the longest clinical follow up.

We also offer regenerative medicine options with osteoblast stem cells for early cases of Avascular necrosis. This procedure can avoid a hip replacement if it is done in early stages of the disease. You can e mail us your MRI report to inquire about the possibility in your case.

Implants used -
Birmingham hip resurfacing (BHR),
Birmingham mid head resection (BMHR)
Short stem prostheses (Proxima, METHA & Silent hip)
Hip Surgeries Offered:
Total Hip replacement
Proxima Hip
Surface hip replacement( Birmingham hip replacement/ Durom Hip resurfacing)
Core decompression for Osteo-necrosis
Pelvic and acetabular fractures
Bearings used are ceramic on ceramic, ceramic on metal and ceramic on poly ethylene. Delta motion ceramic bearings provide durablility.
Please Click here to request more information from Madras Joint Replacement Center.
Related Experiences:
Hip Replacement in India - Find Effective Hip Surgery Package
Knee Replacement Surgery in India - Clinics, Doctors, and Costs
All You Need to Know about Orthopedic Surgery in India
Choose Affordable Orthopedic Surgery in Mexico
Knee Replacement in Mexico - Live Without Knee Pain
Feel Better & Move Better with Knee Replacement in Mexicali
2011-11-22 / Updated on: 2021-09-03