IREGA-Providing Hope for Conception in Cancun
Narrative: 
The IREGA IVF clinic located in Cancun, Mexico
 has garnered increasing and well-deserved reputation as a center for reproduction and genetics. The Instituto de Reproducción y Genitica Galenia Hospital provides a variety of in vitro fertilization or IVF treatments in Latin America.
9/28/12: Denver, CO: The Institute for Reproduction and Genetics in Galenia, Mexico is a modern and high-tech clinic that focuses on infertility and success when it comes to providing options for hopeful parents.
Treatments and procedures offered at the facility include: ICSI (intracytoplasmic sperm injection), intrauterine insemination, assisted hatching, vitrification, gender selection, egg donation and TESA (testicular epididymal sperm aspiration), among others.
"We're proud of our ability to offer choices and options to women and couples for parenthood – options that meet their specific, individualized needs. Not every couple wishing to conceive has the same issues which have prevented such conception, so a personal approach, such as that taken by the 
Institute for Reproduction and Genetics in Galenia
 is ideal," states Pramod Goel, CEO and founder of PlacidWay, an international medical resource and provider located in Denver, CO.
The facility provides a group of fertility experts and professionals to function synergistically with Galenia Hospital in Cancun. The infrastructure is designed to provide compassion, dedication, and a team philosophy that focuses on patient-centered care. The specialized team of experts at the facility offer treatments in assisted reproductive technology that range from low complexity tech needs to the highest in state-of-the-art technologies and complexities.
The multi-disciplinary team at the clinic offers years of expertise, training and education from a group of geneticists, gynecologists, psychologists, nutritionists, and biologists, each of whom focus on patient-centered care when it comes to reproductive issues, options and IVF technologies for couples.
The Center for Reproduction and Genetics Galenia Hospital provides a 
guaranteed IVF cycle program
 that optimizes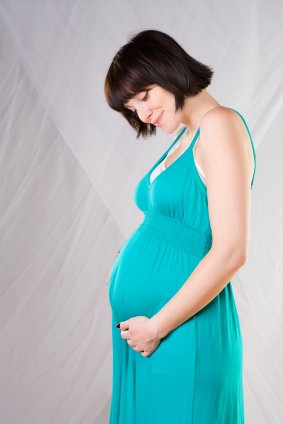 chances of success. The facility itself is located in Quintana Roo, adhearing to high standards in quality care, and is one of the largest hospitals in the region. The center is a specialized facility focused on achieving one goal - helping women conceive.
Dr. Adan Oliveros Ceballos, Director of the Institute, says, "I have been awarded multiple times by the Mexican Board of Obstetrics and Gynecology, but the reward that I feel most proud of is the smiles that I see on my patient's faces when I tell them the good news."
Dr. Ceballos and Dr. Mayra de la Garza bring over two decades of experience to the IVF field, and between them, have treated thousands of individuals and couples seeking to have their dreams of parenthood come true.
The Center for Reproductive and Genetics Galenia Hospital has achieved many firsts in the Mexican-Caribbean region, including offering 
the first IVF center
, the first IVF baby in the region, the first egg bank, as well as the first to provide a donor sperm and frozen a program in the region.
Cancun is one of the most popular tourist destinations in all of Mexico, offering some of the best weather, tourist attractions, and things to do in the area. For more information about the Center for Reproductive and Genetics Galenia Hospital, and the fertility experts with combined decades of experience and expertise, visit PlacidlWay.com.
About the Company:
PlacidWay is a leader in the medical tourism industry, dedicated to offering accurate, up-to-date information and resources regarding medical travel, international providers, treatments, procedures and destinations for international travelers. For press inquiries about PlacidWay or to arrange an interview with Pramod Goel, call +1.720.897.6201, or visit
[email protected]