Chicago Stem Cell Therapy & Pain Management Institute
Top Stem Cell Clinics in Frankfort, Illinois, USA
10181 W Lincoln Hwy Frankfort IL, Frankfort 60423, United States

Specialty:

Alternative Medicine, Chronic Diseases, ENT, General Medicine, Neurology, Orthopedic/Knee Surgery, Spine Care/Surgery, Stem Cell Therapy

Focus Area:

Regenerative Medicine in Frankfort, IL | Stem Cell Therapy | Chicago Stem Cell Therapy | Pain Management
Chicago Stem Cell Therapy & Pain Management Institute Profile Overview
CHICAGO STEM CELL THERAPY & PAIN MANAGEMENT INSTITUTE:
The leading Stem Cell Therapy and regenerative treatment center in the Chicagoland area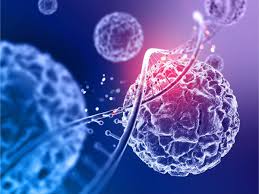 Chicago Stem Cell Therapy & Regenerative Medicine Institute is the leading pain management health center. It offers diverse personalized treatments and services to local and travelling patients to fight aging symptoms, increase longevity, and optimize quality of life through conservative and revolutionary regenerative medicine.
The highly skilled medical team headed by Dr. Zaki Anwar utilizes both traditional medicine and regenerative therapy alternatives for individuals experiencing pain. The fully functional office in Frankfort manages patients' needs in one place through Platelet Rich Plasma (PRP) injections, stem cell therapy, or a procedure done in the operating room.
Dr. Zaki Anwar connects with his patients since he has struggled through injuries while training for triathlons. One of his proudest accomplishments is being the first IronMan athlete from Pakistan, and he uses that inspiration to help treat others. He has extensive experience working with Personal Injury and Workers Comp cases as well as law firms in the Chicagoland area.
The medical team at Chicago Stem Cell Therapy center treats conditions related to nearly all body parts including the back, knee, hip, foot, shoulder, ankle, wrist, or elbow pain, osteoarthritis, meniscal tears, Tendinitis, torn rotator cuff, Arthritis, labral tears, Plantar Fasciitis, Achilles Tendinitis, chronic neck pain, Non-Healing Fractures, degenerative discs, degenerative joints, Trigeminal Neuralgia, and more.
Clinic Name: Chicago Stem Cell Therapy
Procedure: Stem Cell Therapy and Pain Management
Location: Frankfort, IL, USA
Doctor: Zaki Anwar, MD
Joint Commission Accreditation
Chicago Stem Cell Therapy center in Frankfort offers high-quality and affordable regenerative treatment cost. Here you will find stem cell therapy, sports medicine, spine care/surgery, pain management, and other procedures at a cost lower than many bigger cities. Contact our Customer Care team for the latest prices and to get your free quote:

FAQs about Alternative Treatment in Frankfort, Illinois
How does Stem Cell Therapy work?
The stem cells in our body are responsible for growth and repair. With aging or a severe injury, it is difficult for the body to produce sufficient stem cells for the damaged area. This can be solved by injecting stem cells into the affected site to enable the natural healing of degenerated tissues, cartilage, ligaments, tendons, and bone. This will help in faster recovery and a painless rehabilitation process after surgery.
What can Stem Cell Therapy do?
Stem Cell Therapy is the most successful to help
Reduce inflammation

Reduce tissue fibrosis

Modulate over-active immune cells

Support blood supply

Promote cell survival

Promote connective tissue synthesis
What conditions can Stem Cell Therapy treat?
Stem Cell Therapy treats the following conditions, among others:
Osteoarthritis

Knee pain (or Meniscal Tear)

Shoulder pain (Osteoarthritis, Tendinitis or Torn Rotator Cuff)

Foot pain (Plantar Fasciitis or Achilles Tendinitis)

Neck or back pain

Non-healing fractures

Degenerative discs and joints

MS (Multiple Sclerosis)

Parkinson's Disease

Autoimmune Disease

Diabetes I

Lung Disease

Spinal Cord Injury

Sports or personal injury
What are the expected outcomes of Stem Cell Therapy?
Every patient and condition is different. Stem cells have proven to be successful but individual results can vary. Someone may feel pain relief nearly immediately, while others more gradually. Stem cells need time to regenerate, and even after completing the treatment, sometimes PRP or other injections are suggested as maintenance to continue the pain relief.
Am I a candidate for Stem Cell Therapy?
A doctor will recommend stem cell therapy treatment after an initial evaluation and imaging examination (X-ray or MRI). He will discuss available options with you and explain the process so you can prepare.
If you are looking for effective alternative medicine and pain management procedures, the highly skilled and experienced medical team at Chicago Stem Cell Therapy center in Frankfort, Illinois, can help. We will connect you with a certified stem cell specialist in in the clinic so you can discuss your options and book the treatment you need. Contact us for more information about Stem Cell Therapy in United States:

---
Chicago Stem Cell Therapy & Pain Management Institute, Frankfort, United States Profile Details

At Chicago Stem Cell Therapy, the medical team ensures patients can access advanced stem cell treatment options for effective regeneration and repair. Regenerative therapy treatments from umbilical cord tissue or amniotic fluid are minimally invasive, non-surgical procedures to help you receive the desired outcome. It strives to treat or prevent injury and disease by naturally repairing, restoring, and regenerating damaged or diseased tissue.
Treatments performed at Chicago Stem Cell Therapy center are safe and administered with adherence to strict standards to protect patients from any risk of infection or rejection. Their in-office procedure offers suitable methods to pain reduction and damage repair. Contact us for more details:

---
---
Chicago Stem Cell Therapy & Pain Management Institute Certificates, Accreditations, Qualifications
Here you can find more information about stem cell specialists in Frankfort, Illinois, at Chicago Stem Cell Therapy: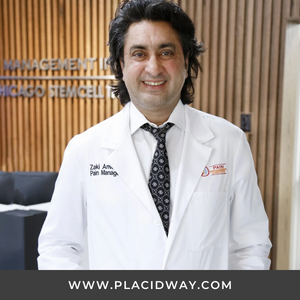 Name: Zaki Anwar, MD, Anesthesiologist & Pain Management Specialist
CAREER HIGHLIGHTS:
Founder and Medical Director of an outpatient multidisciplinary pain management and stem cell therapy center in the Chicago, IL suburb of Frankfort

Chief Medical Information Officer helping the development of practical, simple, efficient patient information management systems for today's practicing Pain Management Physicians (Pragmedic Solutions)

Consulting services to implement a new integrated multidisciplinary pain center at Flossmoor with Ingalls Memorial Hospital.
PROFESSIONAL EXPERIENCE:
PAIN MANAGEMENT INSTITUTE LLC, FRANKFORT, IL, Chief Executive Officer & Medical Director - 2000 to Present?

Fellowship in Pain Management, University of Vanderbilt, Nashville, Tennessee (March 99-March 2000)

Diplomate and Board Certification in Pain Management from AAPM. (July 93 – July 96)

Residency in Anesthesiology. Cook County Hospital. Chicago, Illinois (July 93 – July 96)

Transitional year residency, Cook County Hospital. Chicago, Illinois (July, 90 - Dec. 90)

Medical officer in Internal Medicine Civil Hospital. Karachi, Pakistan,

Medical officer in Plastic Surgery & Burns. Civil Hospital Karachi, Pakistan (Jan. 90 – June 90)

Dow Medical college MBBS (1983-1989)

DJ Science college (undergraduate) (1980-1982)

St Patrick's High School, Karachi, Pakistan (1978-1980)

Jennings Private School (1972-1978)
Membership and Associations:
International Spinal Injection Society (ISIS)

American Society of Interventional Pain Management Physician (ASIPP)

American Academy of Pain Management (AAPM)

Healthcare Information and Management System Society (HIMSS)

Association of Medical Directors of Information System (AMDIS)

North American Spine Society (NASS)

World Institute of Pain (WIP)

Interventional Orthopedic Foundation

American Academy of Stem Cell Physicians (AASCP)

Cell Surgical Network (CSN)

American Academy of Workers Compensation Physicians (AAWCP)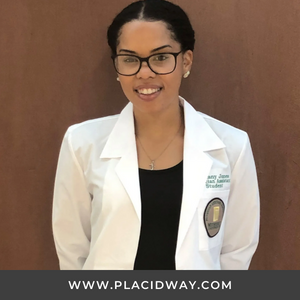 Name: Brittany Jones, Physician Assistant
EDUCATION:
2019 - 2021 METHODIST UNIVERSITY | Fayetteville, NC

2013 - 2017 EASTERN ILLINOIS UNIVERSITY | Charleston, IL?

Physician Assistant Certified, NCCPA

Illinois Physician Assistant License
MEMBERSHIPS:
Basic Life Support Healthcare Provider Course (CPR/BLS)

Advanced Cardiovascular Life Support Course (ACLS)

Illinois Academy of Physician Assistants

North Carolina Academy of Physician Assistants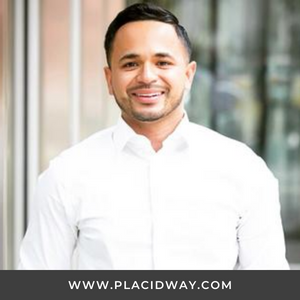 Name: Alex Acevedo, Family Nurse Practitioner
EDUCATION:
2020 - 2022 DePaul University, Chicago, IL

2010-2011 Chamberlain College of Nursing, Chicago, IL

2009-2010 University of Illinois, Chicago, IL?
CERTIFICATIONS & MEMBERSHIPS:
Basic Life Support Healthcare Provider Course (CPR/BLS)

Case Management Certified

American Association of Nurse Practitioners

---
Chicago Stem Cell Therapy & Pain Management Institute Testimonials
"I've had back pain for more years than I care to remember. Having gone to many doctors with the same results, no help. After seeing Dr Anwar I am able to do things that were not possible before.
He is caring and competent with a caring support staff. I highly recommend him."
- Kenneth U.
"The friendliest staff & doctor, Very willing to spend time with you & listen to all your problems concerning my severe pain from an rare brain disease & not run away."
-Laurie L.
"I used to think I just had to deal with my pain and this is just what life is like now. I've learned I do NOT need to just deal with it but can live my life playing with the kids, gardending,
and traveling again. I admire how thorough Dr. Anwar is when diagnosing and creating treatment plans."
-Melissa G.
"Not only is Dr. Anwar the most complete doctor I've ever met, but as a bonus, he's a wonderful person too!"
-Maurice M.

---
Frankfort, United States Destination Overview
Medical Tourism in Frankfort, Illinois
Frankfort, Illinois, less than an hour from Chicago, is a great destination for patients who come here for affordable and quality regenerative medicine. In addition, patients can enjoy exploring the beautiful shops and dining in Frankfort or the big city sites in Chicago during their stem cell treatment.
Frankfort is a suburb of Chicago, Illinois. The village is home to Commissioners Park and beautiful nature. If you're looking for a relaxing vacation combined with quality regenerative treatment, Frankfort is worth considering. It is located about 50 minutes drive from Chicago, and you can get here by car, bus, taxi, or train from either O'Hare or Midway Airports. Stay near the office or in the big city, there are plenty of hotel and dining choices available.
You can reach out to us regarding travel and other medical tourism information to Frankfort, Illinois, for your stem cell treatment:

---
---
Reviews
Daniel P

Dr Anwar has been quite attentive, and, given the complex nature of my condition/multiple areas of damage or deterioration, has provided me with options otherwise unknown to me. Thank you.

Chicago Stem Cell Therapy

Jul 14 2022

Anwar U

Dr. Anwar is not only a good listener but very knowledgeable about stem cells and what he is doing and explaining it to his patients.

Chicago Stem Cell Therapy

Oct 04 2022

Jeremy F

The prp works very well and lasts about 4 months for me. I love my experience.

Chicago Stem Cell Therapy

Nov 02 2022
---
Alternative-Medicine Related Packages