Hospital Hispano Americano
Hispano Americano Medical Group,Plastic Surgery,Cosmetic Surgery, Orthopedic Surgeries, Knee Surgery, Hip Replacement, Gynecology Surgery, Urology Treatment, Liposculpture, Obesity Surgery, Mexicali, Mexico

Calejon Reforma No. 1000, Mexicali, Mexico

Specialty:

Anti Aging, Cancer Treatment, Chronic Diseases, Cosmetic/Plastic Surgery, ENT, Executive Healthcheck, Fertility Treatment, General Medicine, General Surgery, Gynecology Treatment, Laparoscopic Surgery, Neurology, Obesity/Bariatric Surgery, Organ Transplant, Orthopedic/Knee Surgery, Pediatric Treatment, Robotic Surgery, Skin Care, Spine Care/Surgery, Sports Medicine, Urology, Vascular Surgery, Weight Loss Program

Focus Area:

Hispano Americano Medical Group | Plastic Surgery | Cosmetic Surgery | Orthopedic Surgeries | Gynecologic Surgery | Breast Augmentation | Bariatric Surgery | Tubal Ligation Reversal | Baja California Hospitals | Lumbar Disc Herniation | Mexicali, Mexico
Hospital Hispano Americano Profile Overview
Welcome to Hospital Hispano Americano
Mexicali, Mexico
Hospital Hispano Americano is one of the elite private hospitals located in the state of Baja California. Since it opened its doors in 1992, Hospital Hispano Americano has been servicing the local and international community with the best medical care in the region. Located a mere 200 yards south of the border with Calexico, CA, the hospital provides full ground transportation for all medical travelers from San Diego or Yuma and within the city of Mexicali, Baja California, Mexico.
The hospital offers 37 state of the art all-private rooms, bilingual nursing staff, and a person exclusively dedicated to assisting medical travelers obtain surgery or medical treatment. In July 2011, Hospital Hispano Americano remodeled all floors and rooms. All the rooms feature private bathrooms, free Wi-Fi, flat screen televisions and telephone service.
Hospital Hispano Americano is a government regulated and certified hospital that will continue to provide excellent quality care to both international and local patients.

About Us
Hospital Hispano Americano was founded in 1992 under the name of Hospital Mexico Americano. Its main goal is to provide comprehensive health services through a society of health care professionals and distinguished physicians in different specialties, all of them legally registered and with medical licenses. Hospital Hispano Americano belongs to Mexicali Health Care, the first Health Services Cluster of Baja California, where the Government along with Tourism and Economic Development Departments created an alliance to serve medical travelers from all over the world.
Our Specialties
Cosmetic Surgery
Orthopedic Surgery
Bariatric Surgery
Gynecology
Heart Surgery
Internal Medicine
Our facilities include:
4 Operating Rooms
Recovery Unit
Intensive Care Unit
Neonatal Intensive Care Unit
Nursery
Laboratory
Radiology and Imaging
Catheterization Laboratory
Our Treatments
We can help you improve your health and image through different procedures, such as:
Breast Augmentation, Lift and Reduction
Brazilian Butt Lift
Lipectomy / Liposuction / Liposculpture
Mommy Makeovers
Lifts
Tubal Ligation Reversal
Hysterectomy
Knee Replacement
Hip Replacement
Spinal Surgery
Gastric Bypass
Gastric Ballon / Removal
Gastric Sleeve
Umbilical / Inguinal Hernia

About Mexicali
Mexicali is a city built on a foundation of effort and hard work. Despite its desert climate, it has natural beauty that is worth discovering. Mexicali offers complete and modern infrastructure that includes modern urban installations, opportunities for recreation, educational activities, and the enjoyment of our Mexican traditions, particularly our delicious food.
For more information about the treatments and procedures offered by Hospital Hispano Americano, click the button below!

---
Hospital Hispano Americano , Mexicali, Mexico Profile Details
Vision

To go beyond the expectations of our community by providing an execellent service, being the best option available for any patient that may need our services.

Spread our services throughout the country and abroad, and become the most recognized medical association dedicated to solve the actual necessities of our community.
Mission

To improve the quality of private medical services by integrating a multidisciplinary medical team with specialists in order to improve the health to our community.
Values
Professional atitude: goes through technical capacities, responsibilities, respect and trust.
Ethics:Acting with honesty, under moral and professional standards to meet out patients and community demand.
Warmth: Offer affection, empathy, help and support to the needed ones.
Loyality: Members of the association will always conduce themselves with the truth, belonging attitude, gratitude and fidelty.
Execellence: To continue being certified by the medical arganization throigh each speciality and maintain high standards in all procedures.
Objectives
To develop a medical group committed to the growth of the hospital and their members.
Emphasize the development of better medical and hospital services.
Constant medical updates obtained through research, medical, education, and training.
Achieve excellence in all medicine matter, and gain complete satisfaction from the patient.
Take responsibility for the pathological solution and prevention of such.
The Hospital is located in the heart of the medical district of the city of Mexicali, BC Currently the property is three-storey building which was built specially to accommodate a modern hospital with 27 private rooms, two general practices, one patient clinic for general medical clinics, one clinic for pediatric patients outpatient area with 4 beds, 3 emergency area with couches, clinical laboratory, radiology clinic and image, adult intensive care unit equipped to care for four patients simultaneously and pediatric intensive care unit with 3 warmers, bassinets with 6 incubators, four operating rooms, recovery area for 4 patients. Our parking capacity has increased significantly we have a customer parking, opposite the hospital down the street "b" and another street "b" near the corner of Obregon Avenue, all in order to provide better service and comfort.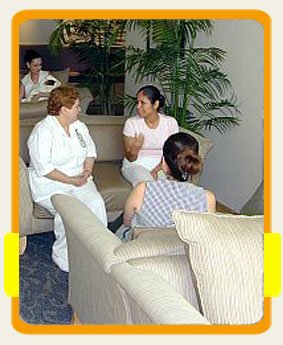 The hospital provides service to a monthly average of 2,500 people, and employs 110 employees trained to meet the different areas from reception, credit and collection, accounting, finance, public relations, quality control supervisors in the emergency department, nurses general, intensive care nurses, surgical nurses, pediatric nurses, radiologists, radiology technicians, chemists, biomedical engineers, maintenance technicians, nutritionists, cooks, custodial staff, security guards and administrative area who work in different shifts covering needs 24/7 and 150 medical specialists and sub specialists from different areas of medicine using the facilities of the Hospital preferentially for the care of their patients.

He has experience in national competitive bidding have participated with Petroleos Mexicanos, the Mexican Social Security Institute and the Federal Electricity Commission.

Under agreement outsourced services we provided service to IMSS General Hospital, ISSSTECALI, ISSSTE and the City of Mexicali.

Twenty First Century Hospital belongs to the Association of Private Hospitals of Baja California, the Medical Tourism Cluster and Mexicali Health Care Health and Coparmex partner.

The Hospital complied with all remedial activities within the program of voluntary self-regulation to the Federal environmental protection, compliance with the law of ecological balance and environmental protection in the state of Baja California and the regulations on the prevention and control pollution of water, soil and atmosphere, as well as the registration state wastewater discharge potentially contaminated.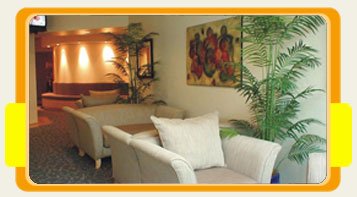 Certificate received record levels rising to haemodynamics rooms, tomography, mammography and conventional RX rooms and fluoroscopy, getting the no. 032 cl docket given by Mr. Salvador S. Shepperd of electronic services, expert in radiation safety with no permit 003 ssa - CNSNS

The Hospital has been recognized by Profepa, Semarnat, Canacintra AIEMAC and their achievements to the implementation of programs and environmental control systems in their processes and recently met the requirements of ISO 9001: 2008 by what has management manual quality and the necessary documentation that establishes the criteria and methods to ensure that both the operation and control of the processes of care are effective and are available through consultation on the internal network of the Hospital.

For its technology, modernization and professionalism, Twenty First Century Hospital is in advantage in the regional market as far as overall quality is concerned.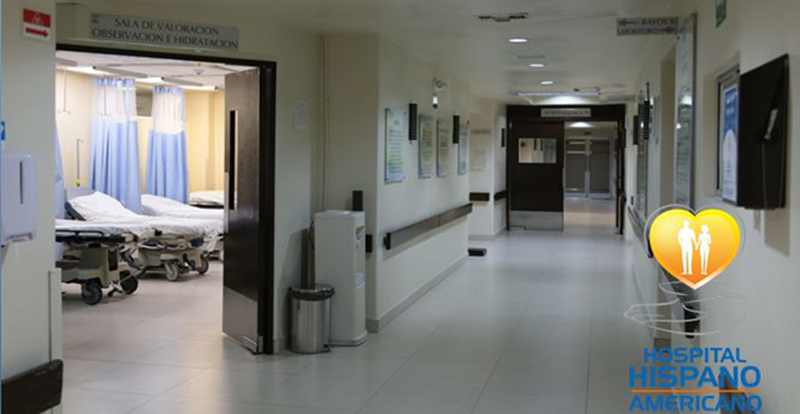 Our Facilities
We have: waiting room, cafeteria and ample parking for your convenience.
Parking
For your convenience, we have ample parking in the building with access Promed Medical Group for the La Reforma Avenue, and another "B" near the corner of Avenida Obregon.
Reception
You will be greeted by our Reception Staff to give you the guidance you need 24 hours a day, 365 days a year. There you will find a waiting room where patients and family feel more comfortable.
Waiting Room (third floor)
A quiet and peaceful are the characteristics that describe our comfortable waiting room on the third level.
Cafeteria
The place to take your food and enjoy a rich and varied menu. You can access the cafeteria from 8:00 am to 9:00 pm Monday through Friday, and Saturday and Sunday from 8:00 am to 7:00 pm
Rooms
Safety and comfort combine to give you the peace you need in your recovery.
Our rooms have a suitable atmosphere, equipped with bathroom, cable TV, telephone, radio and air conditioning independent recovery make a pleasant stay.
Keyways
Your child will receive a professional and quality care.
Our incubators are equipped with the right temperature for the newborn, locking plates with restricted access, CCTV and trained nurses to provide care and baby care.
Neonatal Intensive Care Unit
NICU: neonatal intensive care unit, medical personnel in charge of highly specialized, sophisticated medical equipment in order to achieve a successful recovery and return the quality of life for the patient.
Operating Rooms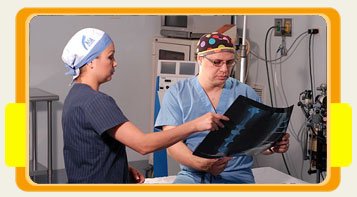 Equipped to perform any type of surgical procedure.
Our operating rooms are fully equipped to perform any type of surgical procedure indicated in the various specialties.
Surgery Unit
It has four operating rooms, recovery unit equipped with monitoring equipment invasive and non-invasive, laparoscopic machines and anesthesia, electrocautery, LigaSure, translucent orthopedic table, fluoroscopy apparatus necessary for the development of top-level surgeries and trained personnel in different branches of medicine.
Laparoscopy Unit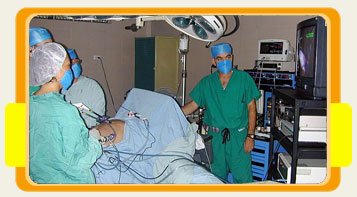 It has a sophisticated German equipment known in the medical field as a recognized brand name STORZ. The equipment comprises a digital camera with automatic zoom and adjust in 2 modes, manual and automatic, also includes a 30-liter insufflator for quick response and a flow monitor 19-inch plasma and the original trolley the company with an arm to the size and mobility of the plasma monitor. The newest light source on the market until recently (Xenon), has been replaced by the type NOVA, which integrates the equipment itself.
Anesthesia Machine
Narkomed 2B and oxygen pressure monitors integrated and fan upward and digital spirometer, with a staff of 5 Ohmeda monitor CO2, O2 and 3 normal vaporizers.
For more information about the treatments and procedures offered by Hospital Hispano Americano, click the button below!

---
Hospital Hispano Americano Treatments Offered
Treatments and Procedures

Orthopedic Surgery
Lumbar Spinal Fusion: $18,420 USD.
Cervical Spinal Fusion: $16,420 USD.
Interspinal Spacer: $13,420 USD
Knee Replacement: $11,420 USD.
Bilateral Knee Replacement: $18,420 USD
Hip Replacement: $12,420 USD.
Meniscus Repair: $4,200 USD.
Knee Arthroscopy: $4,200 USD.
ACL: $5,600 USD
Ankle Arthroscopy: $4,700 USD.
Shoulder Arthroscopy: $4,700 USD.
Carpal Tunnel: $1,800 USD.
Mini-Open Rotator Cuff: $4,200 USD.
Lumbar Disc Herniation $5,100 USD.
HALLUX VALGUS: $6,300 USD


Plastic Surgery
Breast Augmentation: $4300 USD.
Arm Lift: $4355 USD
Breast Lift: $4400 USD
Breast Lift + Implants: $5150 USD.
Breast Reduction: $4700 USD
Breast Reduction + Implants: $6000 USD
Liposculpture + FREE Brazilian Butt Lift: $4125 USD.
Tummy tuck + FREE lipo in 1 region: $5600 USD.
Neck lift: $4125 USD.
Tummy Tuck + Breast Augmentation: $7650 USD
Mommy Makeover 1 (tummy tuck, lipo 1 region and Brazilian Butt Lift): $5900 USD.
Mommy Makeover 2 (1 + Breast lift or Breast Augmentation): $7650 USD.
Mommy Makeover 3 (1 + Breast lift and Breast Augmentation): $8225 USD.
Thigh Lift + Lipo: $5500 USD
Full Facelift + Eyelids: $6250 USD.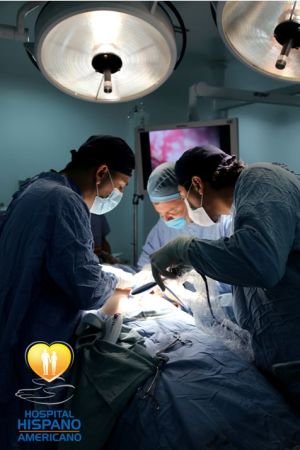 Bariatric Surgery
Gastric Bypass: $11,500 USD.
Gastric Sleeve: $8,300 USD.
Lap Band: $6,000 USD.
Intragastric Balloon: $3,900 USD.
Gastric Balloon Removal: $1,900 USD


Gynecological Surgery
Tubal ligation Reversals: $3,000 USD.

Hysterectomy Abdominal $3700 USD

Hysterectomy Vaginal $4200 USD

Hysterectomy Laparoscopic $4300 USD

Ovarian Cyst Removal: $ 3200 USD
Hernia Surgery
UMBILICAL HERNIA: $2500 USD.
INGUINAL HERNIA $3700 USD
VENTERAL HERNIA $4200 USD
All of our packages include the following:
All pre-operative testing and exams
All related surgical costs: surgeons, anesthesia, equipment, hospital stay, nursing care
Meals and medications included while in hospital
* night stay at Hospital Hispano Americano (depending on your surgery)
* night stay at local hotel (depending on your surgery)
Case Manager assistance in Mexicali and hospital dedicated to your travel itinerary and medical travel program
Ground transportation to and from the hospital to the Yuma or San Diego Airport
Necessary transportation between hospital and hotel
The airfare and any additional hotel nights are NOT included in the package price. However, we work with you to find the best rates possible.
*These are estimated quotes, you will get your final quote once you send us your pictures.
With our exclusive Novamar Insurance Mexico Medical Tourism Insurance Policy a patient can now obtain coverage for complications that may arise from elective procedures. The policy includes coverage for complications arising from dental procedures, cosmetic surgeries, orthopedics, surgeries, etc. up to the limit of $160,000.00 USD, premiums are very competitive and coverage can be quickly quoted and purchased online via a link on our website.
Additional Medical Expenses
Additional Medical Consultations
Additional Travel Expenses
Additional Daily Hospital Room
Accommodation and Plane Ticket for non scheduled visit to the Doctor up to 12 months later
Travel and accommodation daily expenses
Accidental Death

Our Surgeries
Obesity Surgery

We offer attractive plans for Bariatric Surgery to reduce weight and improve your figure.

Our surgeons are highly qualified and certified continuing education to improve their surgical procedures.

Gastric Band

The lap band surgery is an adjustable surgical treatment for morbid obesity. It induces weight loss by reducing the capacity of the stomach, which restricts the amount of food that can be consumed and increases the time it takes for food to be digested.

Sleeve Gastrectomy

The sleeve gastrectomy is a surgical procedure that induces weight loss by restricting food intake. The procedure removes up to 80% stomach laparoscopically so that the stomach takes the shape of a tube or "sleeve." The Gastric Sleeve procedure is a relatively new approach to bariatric surgery is usually performed in high-risk patients or extremely obese, with the intention of further surgery, such as gastric bypass at a later time. Giving this combined approach has dramatically reduced the risk of weight loss surgery for certain types of patients.

BIB

The intragastric balloon is designed to provide weight loss in the short term. The balloon is placed endoscopically and fluid filled partially by reducing the stomach and creates a feeling of fullness. The maximum time that a balloon can be left in place is 6 months, after which it must be removed.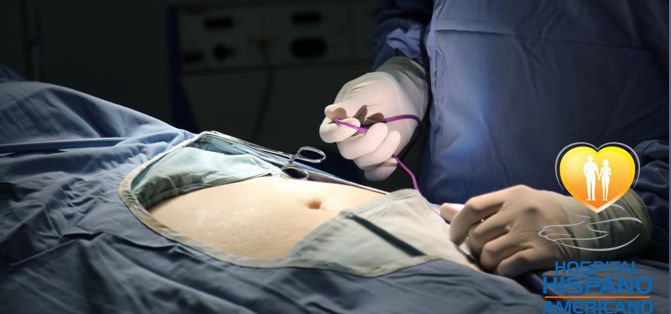 Plastic Surgery

We offer attractive plans plastic surgery to improve your figure.

Cosmetic Surgery

Cosmetic surgery can improve your appearance, confidence and achieve a new outlook on life. Our experienced surgeons offer a variety of procedures that can help improve your appearance. If you are looking for a more youthful appearance with a face lift or neck, improve its image with the enlargement of the breasts, improve body contour or find a way to get back into shape that I had pre-mom with a tummy tuck.

We offer attractive plans for any cosmetic surgery, in addition to the support and expertise of our specialized medical staff and facilities.

Improve your image, we can help.

Arm Lift
Breast Augmentation.
Breast Lift.
Breast Reduction.
Brazilian Buttock Liposculpture.
Lipectomy.
Lipectomy with liposuction.
Neck lift.
Full facelift.
Buttock Implant.
Breast Reconstruction.
Liposuction Pectoral.
Double chin liposuction.
Liposuction / Back.


Pediatric Surgery

Minimally Invasive Child Surgery.

The advantages of this procedure gives us are: rapid recovery, shorter hospital stay, minimal pain and very small incisions less than an inch so that scarring is almost invisible.

The procedure is performed with an endoscopic camera that allows you to view internal organs 20 times larger, ensuring better management of them.

This type of surgery can be done in almost all pediatric procedures from newborn to teenager.

The speedy recovery of patients and the short time in the hospital, decrease anxiety and fear of children and family allowing a speedy reintegration to their regular activities.

Pediatric Emergency Surgery

Appendix.
Incarcerated inguinal hernia.
Pleural effusion.

Orthopedics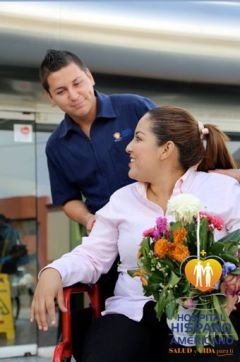 Medical certificates and constant training.

Orthopaedic Surgery

Knee arthroscopy with ligament reconstruction.
Shoulder arthroscopy.
Knee replacements.
Hip replacements.

Ophthalmology

Laser eye surgery.

Cardiology

Cardiology Services:
Cardiac catheterization (left and right).
Open heart surgery.
For more information about the treatments and procedures offered by Hospital Hispano Americano, click the button below!

---
Hospital Hispano Americano Certificates, Accreditations, Qualifications
Our Doctors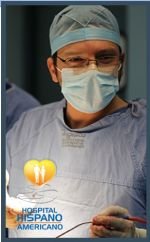 Dr. Alvarez Garnier Juan Carlos
Is a certified orthopedic surgeon from Mexicali Mexico with and impeccable reputation and strong track record.
Degree: Faculty of Medicine, Universidad Autónoma de Guadalajara
Specialty: Orthopaedics and Traumatology, Centro Medico Nacional de Occidente del IMSS
Certification: Mexican Council of Orthopedics and Traumatology.
Certified Orthopedic Surgeon Dr. Garnier focuses on patient care in each of these orthopedic subspecialties: adult reconstruction and joint replacement, sports medicine, spine surgery, surgery of the hand and wrist, surgery of the shoulder and elbow, surgery of the foot and ankle, musculoskeletal tumor surgery, orthopedic trauma Surgery, pediatric orthopedics, and physical medicine and rehabilitation.
Dr. Garnier got his European Union Medical License in 2005 and has a very successful career in Mexicali.
Special Training:
• Spinal Column Surgery and Microsurgery
• Joint Surgery and Polytrauma
• Total Knee
• Total Hip
• Hand Surgery
• Poly Trauma and Minimally Invasive Surgery
• External Fixation
• Osteosynthesis
• Spine
• Total Shoulder
• Pediatric Orthopedics
• Surgical Treatment of Fractures
Member of the following organizations:
• Certified by the Mexican Board of Orthopedics and Traumatology, 2009
• Partner of the Medical College of Orthopedics of Jalisco
• Partner of the Medical College of Orthopedics of Baja California
• Partner of the Mexican Society for Hip Surgery
• Partner of the Mexican Association for Spinal Surgery (AMSICO)
• Member of the Mexican Association of Joint Reconstructive Surgery (AMECRA)
• AO Alumni from 2008
• Member of the American Academy of Orthopedic Surgeons since 2008
Dr. Sergio Rivera Villegas
Is an Obstetrician/Gynecologist who has been practicing medicine for 13 years.
He graduated from the Military Medical School in Mexico City and specialized in Obstetrics/Gynecology at the Central Military Hospital, also in Mexico City.
Dr. Rivera has performed hundreds of successful Tubal Ligation Reversals throughout his career.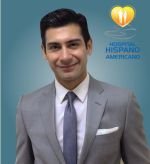 Dr. Francisco Amaya Blas
Dr. Francisco Amaya, board certified plastic surgeon, is considered one the best plastic surgeons in Mexicali Mexico. He was trained under one of the top plastic surgeons in the region, Dr. Adrian Manjarrez, assisting in over 2000 procedures. Dr. Amaya is now renown for being an innovative and talented surgeon with experience in hundreds of patients from Mexico, the United States and Canada. Dr. Amaya is also known for his personalized and attentive care before and after surgery, as well for his work ethic and impeccable track record.
Plastic surgeon in Mexicali, Mexico, Dr. Francisco Amaya, specializes in several types of procedures, such as plastic surgery after massive weight loss, tummy tuck, mommy makeover, breast augmentation surgery, face/eye/neck lift, among others. More and more patients from the United States and Canada request Dr. Amaya's services due his excellent results, making Mexicali, Mexico, one of the top destinations in the world for high quality plastic surgery.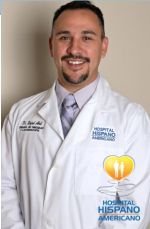 Dr. Rafael Abril
Bariatric Surgery (Obesity)
Advanced Laparoscopy (Minimally Invasive)
Gastrointestinal Surgery
General Surgery
Education:
Graduated from UABC School of Medicine
Specialty in General Surgery at Universidad Nacional Autónoma de Mexico, Hospital General del Estado de Sonora, Sonora, Mexico
Course in Advanced Laparoscopic Surgery, supported by the Mexican Association of Endoscopic Surgery at Clinica No. 1 IMSS
Training in Bariatric Surgery at Hospital Sao Camilo, Sao Paulo, Brazil
Certified by the Mexican Council of General Surgery
Member of the Mexican College of Obesity Surgery and Metabolic Diseases
Member of the Mexican Association of Endoscopic Surgery, AC
Member of the College of General Surgeons of Mexicali, AC
Board Member of the College of General Surgeons of Mexicali, AC
---
Hospital Hispano Americano Testimonials
---
Mexicali, Mexico Destination Overview

ABOUT MEXICALLI
Mexicali is a city that is built on a foundation of effort and hard work. Despite its desert climate, it has a natural beauty that is worth discovering. We also offer our complete and modern infrastructure, which in addition includes modern urban installations, offers opportunities for recreation, educational activities, and the enjoyment of our Mexican traditions, particularly, our food.

There are a lot of worthwhile things to discover and enjoy in Mexicali. For example, many artistic events and activities of the first order are regularly held at the State Center for the Arts in nearly all the fields of arts. If what you have in mind is fun for the entire family, don't miss out on El Sol del Nino, an interactive museum to touch, play and experiment.
You can also visit the City Woods or our Zoo, both of which offer a magnificent opportunity to have a lovely time with your family. It includes an artificial lake, a wading pool, a fascinating zoo, and an amusement park with plenty of rides for children and adults.

If you like sports, Mexicali is the home of 2 professional teams, Los Aguilas de Mexicali (baseball) and the Soles de Mexicali (basketball). Don't miss out on the opportunity to enjoy a game and have some fun. For those who like off-road racing, there are races featuring some of the most famous drivers in the world in state-of-the-art highly altered cars.

For all the music and dance lovers, if you are here on the months of September and October you may want to visit one of the most famous traditions of our city, The Fiestas del Sol fair. You may enjoy performances by famous artists, dancers, amusement rides, expositions, food stands, and all kinds of attractions. Mexicali is also the site for the famous progressive rock festival, Baja Prog. For those who love dance performances, the University Theater holds the International Contemporary Dance Festival Between Borders with performances by the most renowned dance companies in the world.

Mexicali offers diverse cuisine options. One of the most popular traditions in the city is the Chinese cuisine, while Carne Asada Taco shops are a must for visitors. Good beer is another one of our traditions. World class beers have been produced here since the early days of our history. Today, there are small breweries that offer great varieties in terms of taste and characteristics.

There are many places near Mexicali worth visiting for their natural beauty and historic value. In the canyons of the Sierra Juarez, for example, there is the oasis at Palmas de Cantu and the Guadalupe Canyon. Palmas de Cantu is well-known for its abundance of ancient rock paintings, and the Guadalupe Canyon for its hot springs and waterfalls. Whoever visits these places leaves with pleasant memories.
For more information about the treatments and procedures offered by Hospital Hispano Americano, click the button below!

---
---
Reviews
Claude W

From the time we got off the plane we were treated like royalty. I do not want to set the bar to high for the next patient but our experience with Hispano Americano, Dr. Alvarez Garnier and our sweet interpreter Monica Marin was awesome. The hospital staff was professional, well trained and attentive. The hospital itself was clean, well managed and appropriately staffed. Dr. Alvarez had a wonderful beside manner that assured me I was in good hands. There was damage that did not show up on my MRI that Dr. Alvarez spent a lot of extra time on cleaning up and repairing. I can not express the confidence in and the appreciation I have for Dr. Alvarez. My interpreter Monica Marin was awesome. She is one of those people who go above and beyond her pay scale to take care of you. She was very generous with her time and made sure that I was comfortable with everything that was going on around me. Thank you Monica for taking such great care of us. We love you! Thank you Dr. Alvarez for being so good at your craft. I could not have gotten a better surgeon anywhere on the planet. Thank you Hispano Americano for the way you run your top notch facility. I would not hesitate to to recommend family or friends to this amazing group.

Thanks again!

C. Allen Wagner

Jan 26 2013
---
Anti-Aging Related Packages