Diabetes Type 2 Treatment with Stem Cells | Success Story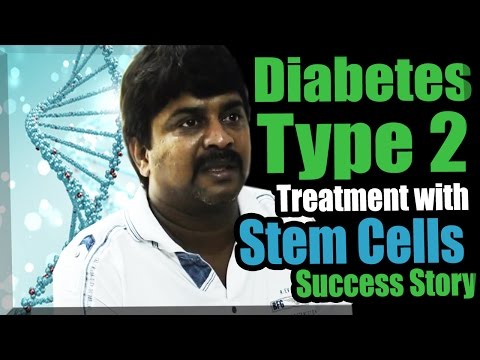 Stem Cell Transplant Diabetes Type 2, Stem Cell Therapy For Diabetes Type 2 In India, Stem Cell And Diabetes Type 2, Stem Cell Transplant For Diabetes Type 2
Category:
Stem Cell Therapy
Procedure:
Stem Cell Therapy
Source: You Tube
Cord Blood Stem Cell Breakthroughs: Cure For Diabetes?
In this video you will hear patients experience at ReeLabs, Stem Cell Therapy Center. How stem cell treatment helped with treating his diabetes type 2 disease.
For those with diabetes, (either type 1 or type 2), imagine being able to use your own cells, (thereby having no fear of rejection), to repair the damaged areas of the pancreas and start producing islets with their insulin producing beta cells. Allowing you to produce your own insulin once again and eliminating the need for any more shots.
If you need more information about Stem Cell Treatment for Diabetes Type 2, do not hesitate to contact us!
Email: [email protected]
Call us: +1.303.500.3821

Follow us!

Facebook:
https://www.facebook.com/Placidway

Twitter:
https://www.twitter.com/placidway

Google+:
https://plus.google.com/u/0/+Placidway/

Pinterest:
https://pinterest.com/placidway/
Or simply click the button below

Diabetes Type 2 Treatment with Stem Cells
Keywords: Stem Cell Transplant Diabetes Type 2, Stem Cell Therapy For Diabetes Type 2 In India, Stem Cell And Diabetes Type 2, Stem Cell Transplant For Diabetes Type 2