Package Details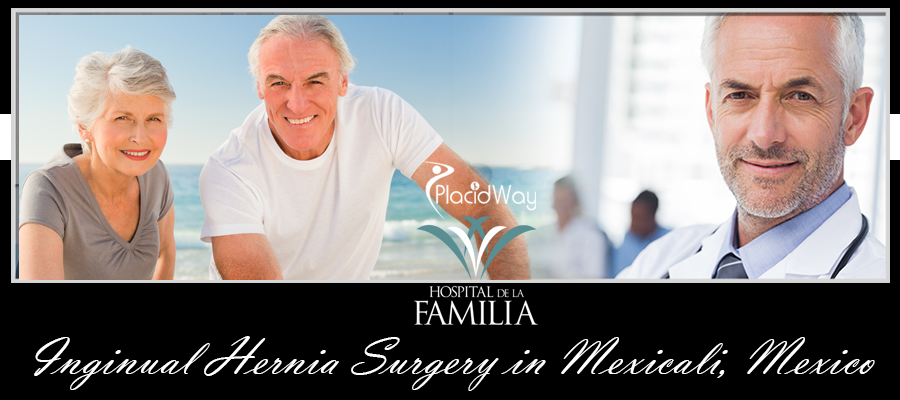 Inguinal Hernia Surgery in Mexicali, Mexico
Inguinal Hernia occurs when part of the small intestine bulges out through the muscle of the abdomen or groin. Surgery is usually the only effective treatment option for an inguinal hernia which has become obstructed. Inguinal Hernia occurs in males more than females and the risk of developing this disease usually increases with age.
Surgery is usually recommended because it reduces the risk of strangulation and incarceration especially in children and infants. Mexico is a very popular choice for many medical tourists who need Inguinal Hernia Surgery and this because of its affordable healthcare costs and exquisite services. Inguinal Hernia Surgery is available across various cities in Mexico.
Benefits of inguinal hernia surgery
Small incision
Faster recovery time
Fewer complications
Reduced hospitalization time
Costs, inclusions and exclusions
At Family Hospital the price for Inguinal Hernia surgery package starts at $4,500.
Inclusions
Ground transportation to and from the hospital to the Yuma or San Diego Airport
Evaluation
Necessary transportation between Hospital and Hotel
Hospital stay
All pre-op testing and examsAll related surgical costs: surgeon's fees, anesthesia fees, equipment, hospital stay, nursing care 24/7
Meals and medications included while in hospital for the patient
Exclusions
Complications Insurance
Meals
Travel Expenses
Personal Expenses
Why choose Family Hospital?
Safe and successful procedures;
Affordable prices;
Qualified medical staff;
Modern equipment and procedures;
Minimal recovery time thanks to the latest methods used;
If you want to know more about the inguinal hernia surgery package offered by Family Hospital, please contact us!
Related Experiences:
Hernia Repair in Mexico – Faster Return to Work and Activity