Strabismus Surgery | Squint Removal in Mexicali Mexico
Treatment:
Eye/Lasik Care, LASIK Surgery
Focus Area:
Strabismus | Squint Surgery | Eye Alignment Procedures | Cross Eyed | Stereo Vision | Binocular Vision | Lazy Eye Surgery | Mexicali, Mexico
---
Strabismus, Squint, Optometrust, What is Strabismus, Eye Doctor, Eye Specialist, Strabismus Definition, Eye Diseases, What is Squint, Eye Operation, Cross Eyes


Our goal is to have satisfied and happy medical tourists. We continually provide you safe and satisfying medical and health experience. All of our medical staff and physicians in our hospital network have the best quality, certification and experience.

Curiel Vision Center pledges to give specialized and customized attention to our patients, being attended with cutting edge technology, by medical sub-specialists. Also have the certification of the more modern lenses Intraocular technology as the Restore lens of Alcon, in addition to the certifications of the ICL applied and Artisan lenses.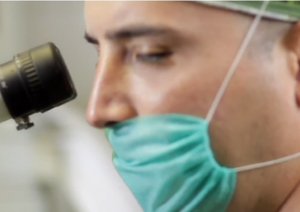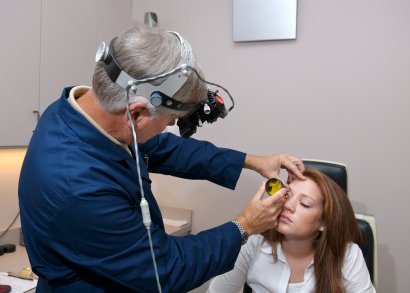 • General ophthalmological consultation.
• Consultation of fellowship in cornea.
• Consultation of fellowship in anterior segment.
• Consultation of strabismus Fellowship.
• Consultation of glaucoma Fellowship.
•Consultation of Ophthalmopediatric Fellowship.
• Consultation of Retina Fellowship.
• Topographic corneal.
• Yag laser.
• Argon laser.
• Visual campimetric
• Ultrasound mode to Anthropometry and calculating IOL.
• Study of eye Fund.
• Visual field with interpretation.
• Retinal Fluroangiografy
• Paquimetry
• LASIK surgery
• Surgery PRK (photo refractive JM)
• Surgery PTK (photo therapeutic JM)
• Surgery Lasik.
• Surgery lens applied ICL and Artisan for graduations extreme not candidates for Lasik.

• Strabismus surgery.
• Glaucoma surgery.
• Extracapsular cataract surgery.
• Cataract surgery using phacoemulsification.
• Surgery for presbyopia.
• Pterygium surgery.
• Surgery of Oculoplastic
• Retinal and vitreous surgery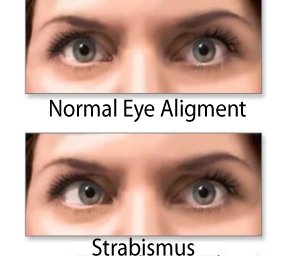 This is a loss of alignment of the eyes. As a result, both eyes are not able to look at an object simultaneously, affecting the stereovision and binocular vision or vision of relief. In the young child, the persistence of this situation often results in order to avoid double vision, one eye will gradually losing vision capabilities and thus becomes a "lazy eye" or amblyopia (ie loses some of its potential visual). It is said that the eye did not learn to see as the other.

However, it is normal for a newborn or a baby a few months (until approximately 6 months) eye deviates inward (put "turneo") from time to time, without that meaning anything wrong.

The causes of strabismus are varied. The most common are due, on one hand, the malfunctioning of the muscles that move the eyes, so that a "pull" more than others, and on the other, or optical defects of refraction (myopia or hyperopia especially) . In other cases, less frequent, it may be brain damage, as is the case of cerebral palsy due to asphyxia of the fetus, or may be secondary to poor passage of light through the eye, such as congenital cataracts (cloudy lens of birth). Any interference to visual stimuli during the first years of life can develop a squint.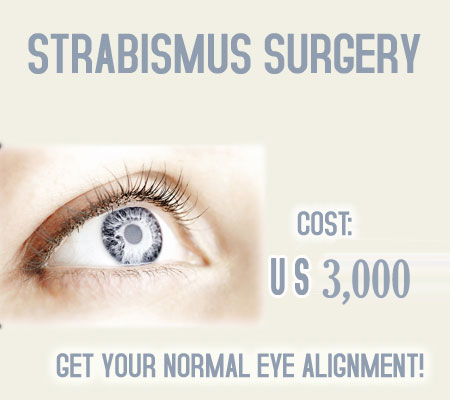 All related surgical costs: surgeons, anesthesia, equipment, hospital stay, nursing care

Personal host in Mexicali and Hospital dedicated to your travel itinerary and medical travel program.

Case Manager Assistance

Ground transportation from San Diego Airport to Hospital and Hotel.

1 Night Stay at Hospital and 1 Night Stay at Hotel

Related Experiences:
Lasik Eye Surgery in Cancun, Mexico
Lasik Surgery in Mexico
Lasik Surgery in Turkey
PRK Surgery in Cancun
Improve Your Vision with Cataract Surgery in Mexico
Cataract Surgery in Cancun, Mexico
---
---
---
---