Interview with
Dr. A.K. Venkatachalam
Consultant & Orthopedic Surgeon at
MJRC Clinic
Chennai, India

Dr. A. K. Venkatachalam is a Consultant & Orthopedic Surgeon at MJRC Clinic, in Chennai India. For the past 14 years he has been performing successful joint replacements and arthroscopic surgery procedures in the beautiful surroundings of Chennai and now, Dr. A. K. Venkatachalam is the head of his orthopedic surgery team that also includes anesthetists and physical therapist to ensure a high quality outcome.
We caught up with Dr. A. K. Venkatachalam and asked him to explain to us a bit about his MJRC Clinic's high success in the medical tourism industry specifically when it comes to baby boomer care and orthopedic surgeries. He was kind to answer our questions, which you will see below.
Dr. A. K. Venkatachalam Orthopedic Surgeon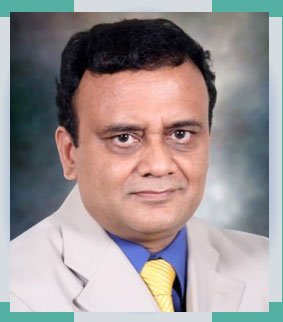 No. of Years in Practice 14

UK trained Orthopedic surgeon with experience in joint Replacement, key hole surgery and general Orthopedic surgery

Indian and British qualifications

Registered with the medical council of India

Registered with the GMC, UK

Life member of the Indian Orthopedic association and Madras Orthopedic society
Specialties:
Total or Partial Knee & Shoulder Replacement

ACL reconstruction

Shoulder & knee arthroscopic surgery and resurfacing

Knee cartilage regeneration & repair Carpal tunnel release

Stem cell for bone & cartilage

Foot surgery (Bunion, hammer toe, Carpal tunnel, trigger finger)
Learn more about Dr. A. K. Venkatachalam & MJRC Clinic
The Interview with Dr. A. K. Venkatachalam

PlacidWay: To being with, which is MJRC Clinic's most sought after treatment and why?
Dr. A. K. Venkatachalam: Our most popular treatments are joint replacements in knee. Following this procedure, MJRC and my goal is to provide full functionality after knee replacement. I have been doing the full bending knee replacement from 2005, launching Oxford partial knee replacements in the same year.  Later young patients were offered durable oxinium knee replacements.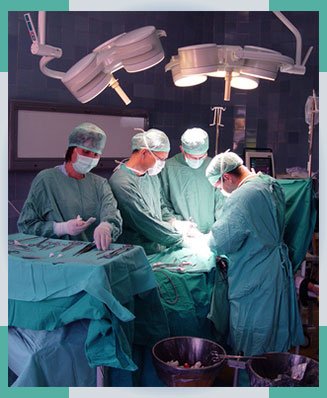 In my practice at MJRC I use minimally invasive approaches. Furthermore, I also follow a multi modal approach to post operative pain, which allows my patients to remain comfortable after surgery.
My anesthetists are very experienced in regional anesthesia. I mobilize my patients very early sometimes within two hours post operatively.
For a fast recovery, my physical therapists work diligently with my patients over several months to maximize their range of movements.
MJRC Clinic, and all the hospitals that I collaborate with, have clean air OR's, necessary equipment, choice of rooms and good nursing service.
I also offer hip, shoulder replacement, key hole surgery of knee and shoulder, stem cells for bone. These biological solutions are not easily available abroad and are easily available and affordable in India.

PlacidWay: Can you please mention how are you perceived domestically as well as internationally in general?
Dr. A. K. Venkatachalam: My international patients have all told me that they have found my services affordable.
They find me affable, knowledgeable, efficient and transparent, qualities that I stand by and try to improve as much as possible.

PlacidWay: How do the patients you cater to benefit when choosing MJRC Chennai?
Dr. A. K. Venkatachalam: Right from the beginning, they understand who is the surgeon that is going to be treating them. Through my websites and PlacidWay, they would have gained firsthand knowledge from the patient testimonials, hospital's virtual tour, cost structure etc. International patients get a door to door service, concierge facility, good surgical outcome, and above all great value for money.

PlacidWay: Today, Medical Tourism has become highly competitive. How do you set your business apart?
Dr. A. K. Venkatachalam: I keep abreast of latest technology. I can spot a good idea which can I apply and use for my patients to give them the best possible treatment. As I am independent, I can keep my patent's interest above all other considerations. I am transparent in my dealings. Above all, my costs are reasonable.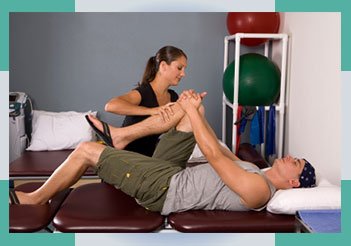 PlacidWay: What are the challenges and risks involved in orthopedic services that you provide, specifically from Medical Tourism perspective?
Dr. A. K. Venkatachalam: The challenges associated with medical tourism are different perceptions and expectations from cultural differences.
Marketing is a challenge with the rising competition. Staying ahead with new ideas, efficiency and results is another challenge. Finding and retaining the right kind of partners in service for medical tourism patients is another challenge.

PlacidWay: What kind of additional services do you offer and what should the patient pay for?
Dr. A. K. Venkatachalam: I can provide a concierge service on demand to coordinate other requirements of my international patients. I have established connections with guest houses, resorts and hotels for extended rehabilitation. Translation service is provided whose cost is not included. Attendant food, discharge medicines, post discharge physical therapy cost is not included in the quote price.

PlacidWay: A few words on your clientele – is it more of insurance, corporate clients (employer sponsored), or more individuals?
Dr. A. K. Venkatachalam: All of my patients are individuals.

PlacidWay: What issues have you encountered since entering the medical tourism market?
Dr. A. K. Venkatachalam:
Dwindling volumes

Government stipulations on visa

Lower margins

Increased competition

Uncertainty in developed markets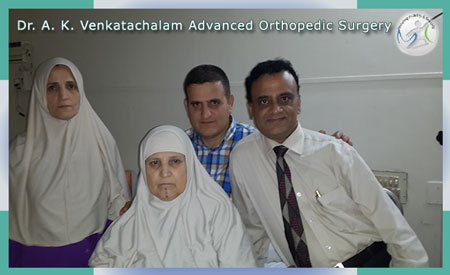 PlacidWay: What do you think the patients should know when opting to travel for health to MJRC Clinic?
Dr. A. K. Venkatachalam: 
1) Down to earth but inexpensive hospital amenities.
2) Good value for money
3) Door to door service,
4) Chennai weather

PlacidWay: Finally, a few words on your most recent developments/therapies/services that are very unique to your organization.
Dr. A. K. Venkatachalam: We have begun offering advanced therapies like Stem cells and biological solutions for bone and joints.
MJRC experts also have the possibility of performing durable and tissue preserving joint replacements with good, I can say even outstanding post operative pain control.
We are looking forward to attending to your every need
in ortopedic surgery and treatment in Chennai, India!