Package Details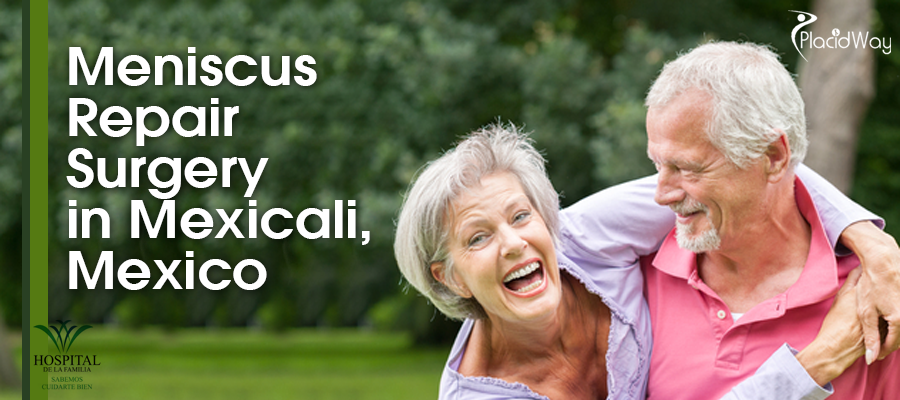 Meniscus Repair Surgery in Mexicali, Mexico
Meniscus or meniscal repair is a type of orthopedic surgery aimed at repairing the cartilage tears in the knee. The meniscus is made of two disks and it acts like a shock absorber aimed at distributing the weight evenly across the knee joint.
The meniscus tear usually occurs at athletes and it's caused by twisting movements when the knee goes one way and the foot goes the other (contact sports, skiing, tennis, etc.).
The Meniscus Repair Surgery is recommended for:
Patients that struggle with the following symptoms: pain in the knee, swelling, giving way, tenderness, mechanical symptoms (popping, locking, catching).
Patients with large tears
Patients with acute meniscus tear
Patients who present symptoms that negatively affect their daily life
Meniscus repair in Mexico
Family Hospital, located in Mexicali, Mexico, is a multispecialty healthcare center offering its patients high quality medical care, specialized doctors, advanced technology and skilled technical and administrative staff.
Meniscus repair- $ 4,000
The price includes
Benefits of Meniscus Repair Surgery
The procedure is performed by orthopedic surgeons who are highly trained and experienced in arthroscopic surgery
All the surgeons are certified by the Mexican Council of Orthopedics and Traumatology
After the procedure, the clinic provides close monitoring and personalized attention for each and every patient
The latest technology and supplies are used when performing any surgical or non-surgical procedure
Find out more about the Meniscus Repair Surgery offered by Family Hospital. Click the button below for more information.