Cerebral palsy treatment in Beijing China
Treatment:
Stem Cell Therapy
Focus Area:
Cerebral Palsy Stem Cell Therapy | Beijing | China
---
Cerebral Palsy Stem Cell Therapy China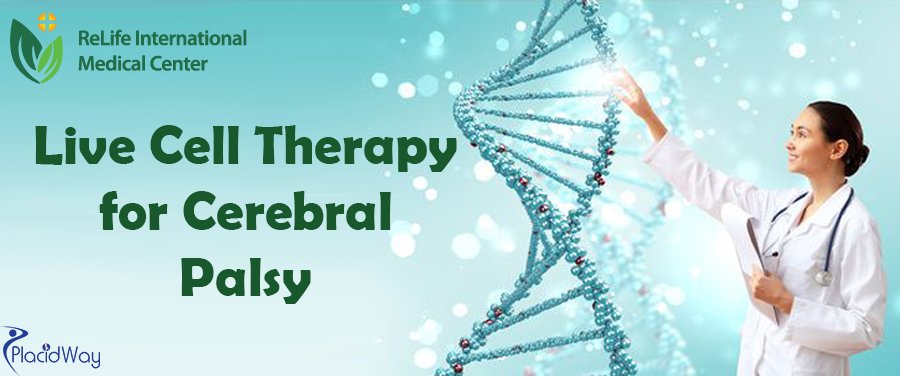 Cerebral palsy treatment at ReLife International Medical Center in Beijing, China
Cerebral palsy is a series of movement disorders which appear since early childhood. Symptoms vary from patient to patient. Typical symptoms include abnormal muscle tone, spasms, joint and bone deformities and contractures, unsteady gait, balance problems, and involuntary movements. The cause of this condition is damage sustained by the motor control centers in the developing brain.
The condition can be identified from pregnancy up to about age three. Some of the most common effects of cerebral palsy are: asphyxia before birth, hypoxia of the brain, intrauterine development, birth trauma, and complications in perinatal period or during childhood. Although no treatment for cerebral palsy is available at the moment, live cell therapy has been proven to be effective in many cases with positive treatment effects.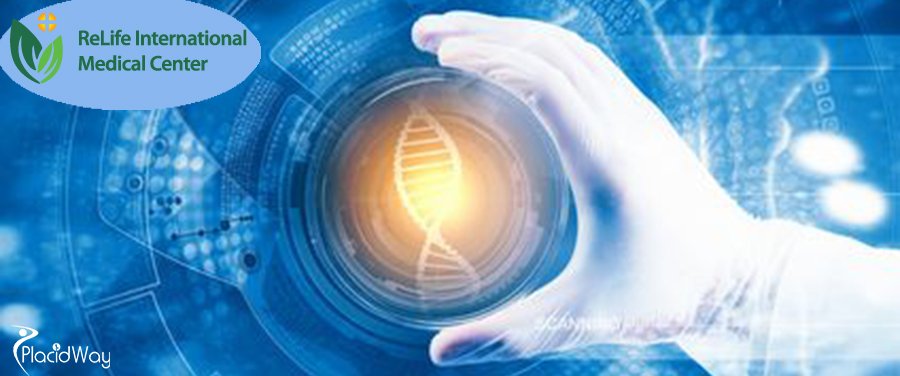 Mesenchymal Live Cell Therapy for Cerebral Palsy
Mesenchymal live cell are obtained from the umbilical cord and have a great capacity for self-renewal while maintaining their multipotency. The therapy can help repair motor control centers in the brain.
Traditional Chinese Medicine
Traditional Chinese medicine considers cerebral palsy as a form of dementia. Treatment through traditional Chinese medicine involves the rebalancing of the body, strengthening the body's resistance, and relaxing the muscles. This is done through stimulating the Qi and blood flow in the affected area.
Traditional Chinese medicine treatment for cerebral palsy involves safe, green therapies aimed at treating the condition according to syndrome differentiation. This is done through methods such as acupuncture, massage and natural therapy.
ReLife combines traditional Chinese medicine with mesenchymal live cell therapy in order to improve the symptoms of cerebral patients gradually. The treatment can activate the blood circulation to dissipate blood stasis, restore patient's consciousness and help patient be more conscious and alert.
ReLife offers groundbreaking treatments and therapies involving live cells to patients looking for innovative and modern solutions to various conditions. Located in Beijing, the ReLife clinic has highly qualified medical personnel, and state of the art medical facilities and equipment, making it one of the most sought after healthcare providers not just for local, but for international patients as well. The entire staff is dedicated to helping patients overcome hardships and to achieving the highest results possible.
Cost of Cerebral Palsy Treatment 
At ReLife, the price for the Mesenchymal Stem Cell Treatment for Cerebral Palsy package starts at $9,800, and it includes:
Accomodation for the patient and 1-2 accompanying persons
General medical services
Doctor's visits
Laboratory tests
Diagnostic examinations
Airport transfers
The price does not include:
Meals
Patient's personal expenses
Treatment for unrelated illnesses
Unexpected expenses such as prolonged hospitalization
If you wish to know more about treatments for Cerebral Palsy in China, or you wish to get FREE quotes for ReLife Medical Center, feel free to contact us using the button below!
Disclaimer
Stem Cell Therapy is still an experimental treatment. Any information related to Stem Cell Therapy provided on this website is for educational purposes only. It is not intended to either replace a consultation with a licensed physician or be construed as medical advice or any emergency health need you may be experiencing.
Related Experiences:
Dentures in Bogota, Colombia
All on 4 Dental Implants in Dubai UAE
All on 8 Dental Implants in Colombia
Breast Augmentation in Mexicali, Mexico
Dental Crowns in Juarez Mexico
All-on-6 Dental Implants in San Jose Costa Rica
---
---
---
---