Alzheimer Disease Live Cell Therapy in Beijing China
Treatment:
Stem Cell Therapy
Focus Area:
Alzheimer Disease Live Cell Therapy in Beijing China
---
Price for Live Cell Therapy starts at $15,000, Stem Cell Therapy Costs in China, Alzheimer Disease Treatment Package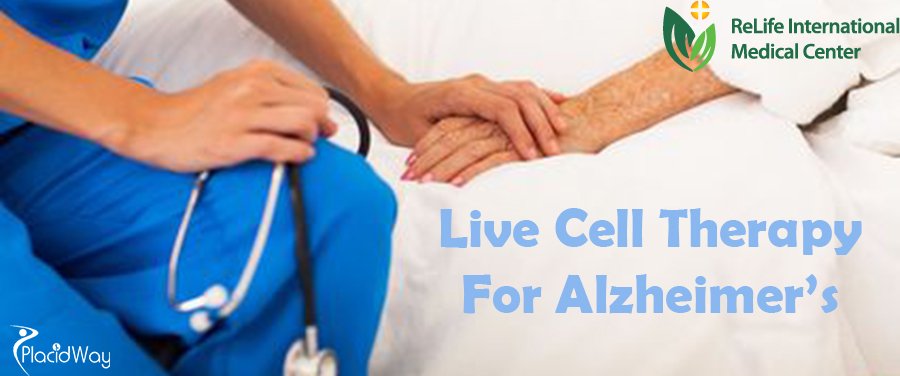 Alzheimer's Disease Live Cell Therapy at ReLife International Medical Center in Beijing, China
Alzheimer's disease is the most common form of dementia, accounting for about 70% of all cases. The disease is neurodegenerative and usually starts to appear at older ages. The symptoms of Alzheimer's include in its early stages frequent loss of short term memory. As the disease progresses, the damage done to the nervous cells starts to manifest as speaking problems, disorientation and loss of motivation. In its final stages, loss of bodily functions occurs, and ultimately death.
The causes of the disease are still not entirely understood. Most frequently, Alzheimer patients tend to have a genetic predisposition to nervous cell decay. Other factors may include: a history of head injuries, depression or hypertension. Attempts are being made in order to develop a treatment which could stop or at least slow down the progress of the disease. Unfortunately, curing it or reversing the process is impossible.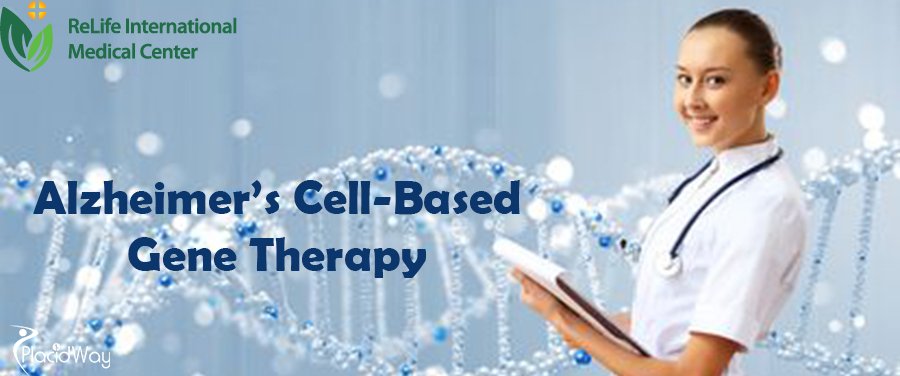 Cell-based Gene Therapy for Alzheimer's Disease
The live cell therapy developed by the ReLife team uses live cells from the fat tissues of the patient in order to implant them in the lesion area. The main advantages of this type of therapy is that it continuously and stably affect and improve the blood circulation, as well as improve the survival rate and efficiency of adipose live cells, which makes the treatment effect much better than single application of live cell therapy.
Traditional Chinese Medicine
In traditional Chinese medicine, Alzheimer's disease is regarded as an imbalance of the organs of the body, especially the imbalance of heart, liver and kidney. In traditional Chinese medicine, this imbalance is due to a deficiency of the Yin energy of liver and kidneys, poor nourished cardiac blood and congestion and obstruction of brain channel. Traditional Chinese medicine treats each of these symptoms through safe, green and effective methods such as acupuncture and natural therapy. This form of treating Alzheimer's promotes the blood circulation and micro-circulation in the aging body, adjusting the Qi and Blood, nourishing the organs.
For patients looking for treatments, the ReLife clinic offers groundbreaking treatments and therapies involving live cells. Located in Beijing, the ReLife clinic has highly qualified medical personnel, and state of the art medical facilities and equipment, making it one of the most sought after healthcare providers not just for local, but for international patients as well. The entire staff is dedicated to helping patients overcome hardships and to achieving the highest results possible.
Cost, Inclusions and Exclusions
At ReLife Medical Center, the price for Live Cell Therapy for Alzheimer's Disease package starts at $15,000 and it includes the following:
Treatments in our hospital
Accommodation: for 1-2 accompanying persons
General medical services
Doctor's visits
Laboratory tests
Diagnostic examinations
Airport transfers
The price does not include:
Meals in the hospital or outside of it
Patient's personal expenses
Treatment for an unrelated disease
Unexpected expenses, such as those arising from unexpected prolonged hospitalization time
If you wish to know more on how to treat Alzheimer's Disease in China, or you wish to get FREE quotes for ReLife Treatment, feel free to contact us using the button below! 

Disclaimer
Stem Cell Therapy is still an experimental treatment. Any information related to Stem Cell Therapy provided on this website is for educational purposes only. It is not intended to either replace a consultation with a licensed physician or be construed as medical advice or any emergency health need you may be experiencing.
Related Experiences:
Stem Cell Therapy for COPD in Colombia
Stem Cell Treatment for COPD in Europe
Brazilian Butt Lift in South Korea
Facelift in Croatia
Stem Cell Therapy in Dubai, UAE
Dental Veneers in Zagreb Croatia
---
---
---
---