Best Hysterectomy Surgery in Mexicali, Mexico
Treatment:
Fertility Treatment
Focus Area:
Hysterectomy Surgery | Fertility Treatment | Removal of The Uterine Body | Gynecological Surgical Procedure | Removal of Ovaries | Oophorectomy | Prophylactic Oophorectomy | Mexicali, Mexico
---
Best Hysterectomy Surgery Packages, Cheap Fertility Treatment Packages, Compare Gynecological Surgical Procedure Packages, Oophorectomy Center, Cheap Prophylactic Oophorectomy Clinic, Affordable Hysterectomy Surgery Center, Low Cost Fertility Treatment Packages, Mexicali, Mexico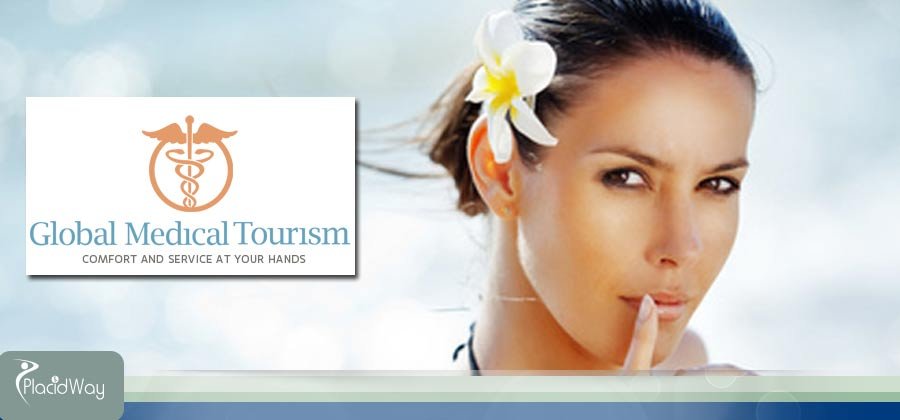 We have contracts and relationships with many established network of hospitals and clinics that have medical technology and at the same time ar cost-effective.

By planning each step way ahead, we remove the element of uncertainty from your trip. Pre-trip planning includes selection of a medical tourism package that fits your needs, option of direct consultations with physician before your trip, help in arranging passport and Visa, making travel arrangements, etc.

Right from the moment you arrive at the airport, we arrange a destination agent who will take cara of all your needs during the visit and make sure your stay is comfortable.

We are easily accessible.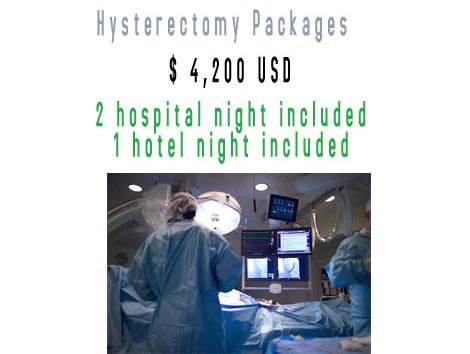 A hysterectomy is the surgical removal of the uterus, usually performed by a gynecologist. Hysterectomy may be total (removing the body, fundus, and cervix of the uterus; often called "complete") or partial (removal of the uterine body while leaving the cervix intact; also called "supracervical"). It is the most commonly performed gynecological surgical procedure. In 2003, over 600,000 hysterectomies were performed in the United States alone, of which over 90% were performed for benign conditions.[1] Such rates being highest in the industrialized world has led to the major controversy that hysterectomies are being largely performed for unwarranted and unnecessary reasons.[2]

Removal of the uterus renders the patient unable to bear children (as does removal of ovaries and fallopian tubes) and has surgical risks as well as long-term effects, so the surgery is normally recommended when other treatment options are not available. It is expected that the frequency of hysterectomies for non-malignant indications will fall as there are good alternatives in many cases.[3]

Oophorectomy (removal of ovaries) is frequently done together with hysterectomy to decrease the risk of ovarian cancer. However, recent studies have shown that prophylactic oophorectomy without an urgent medical indication decreases a woman's long-term survival rates substantially and has other serious adverse effects,[4] particularly in terms of inducing early-onset-osteoporosis through removal of the major sources of female hormonal production. This effect is not limited to pre-menopausal women; even women who have already entered menopause were shown to have experienced a decrease in long-term survivability post-oophorectomy.


Related Experiences:
Breast Augmentation in Mexicali, Mexico
All on 4 Dental Implants in Mexicali
Mommy Makeover in Mexicali, Mexico
Tubal Ligation Reversal in Mexicali Mexico
Liposuction in Mexicali, Mexico
Breast Implants in Mexicali, Mexico
---
---
---