Izmir Dental Clinic Teras Dental
Izmir Dental Clinic, Cosmetic Dentistry In Izmir, Dental Bridge Implant In Turkey, Denture Adhesive Clinic In Izmir, Dental Orthodontist In Turkey, Laser Teeth Whitening Treatment In Izmir, Cosmetic Dental Health In Turkey, Dentistry Sedation Clinic In Izmir, Dental Surgery In Turkey, Dental Care Treatment In Izmir, Dental Implant Surgery In Turkey, Dental Bridge Crown In Izmir, Denture Teeth Repair In Turkey, Orthodontist Doctor In Izmir, Teeth Whitening Professional In Turkey, Best Dental Clinic In Izmir, Best Dental Doctors In Turkey, Cheap Dental Treatment Center In Izmir, Affordable Dental Treatment Center In Turkey

Sair E?ref Bulvari No 80 Kat:5 - Daire 16, Alsancak , Izmir 35220, Turkey

Focus Area:

Izmir Dental Clinic | Cosmetic Dentistry | Dental Bridge Implant | Denture Adhesive Clinic | Dental Orthodontist | Laser Teeth Whitening Treatment | Cosmetic Dental Health | Dentistry Sedation Clinic | Dental Surgery | Dental Care Treatment | Dental Implant Surgery | Dental Bridge Crown | Denture Teeth Repair | Orthodontist Doctor | Teeth Whitening Professional | Best Dental Clinic | Best Dental Doctors | Cheap Dental Treatment Center | Affordable Dental Treatment Center
Izmir Dental Clinic Teras Dental Profile Overview

WELCOME TO IZMIR DENTAL CLINIC

Private Izmir Dental Clinic has 20 years of experience serving the community. At our health clinic, we treat all types of oral and dental diseases. We also provide aesthetic & cosmetic dental treatments.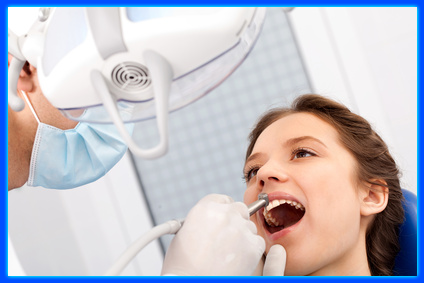 Our health clinic includes capable specialists as well as general personnel who work together successfully to offer affordable dental treatment to international patients and nationals within the country. We can assist patients with all of their needs including transportation, accommodation, and we are also able to estimate the cost of treatment for foreign patients who choose to send their x-rays before their arrival. Also, we have agreements with various international insurance companies.
Furthermore, during your treatment period, you can also enjoy a splendid holiday by visiting Izmir's attractive tourist destinations.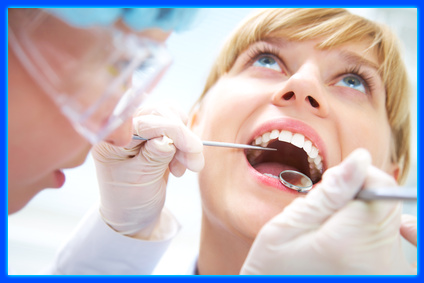 Our clinic is quite close to summer and winter sports destinations as well as historical places and our city is known for its world-famous tourist attractions. Kusadasi, Cesme-Alacati are good choices for summer vacations and patients can enjoy all types of winter sports in Manisa and Bozdag. Besides, the house of the Virgin Mary and the historical Roman ruins of Ephesus is only one hour away from Izmir.
We can estimate the cost of treatment for foreign patients, they can send us panoramic X-rays via email before their arrival.

OUR TEAM

Dr. S A was born in Aydin in 1966. He graduated from the Faculty of Dentistry at Aegean University in 1990. Dr. Alkan has been pursuing a private practice for 16 years and has spent years working on implant training, dental surgery, and aesthetic & cosmetic dentistry. He looks after international and national patients. He is fluent in English.
Amateur photography and underwater sports are his interests. He is married and has a son and a daughter

---
Izmir Dental Clinic Teras Dental Treatments Offered

OUR SERVICES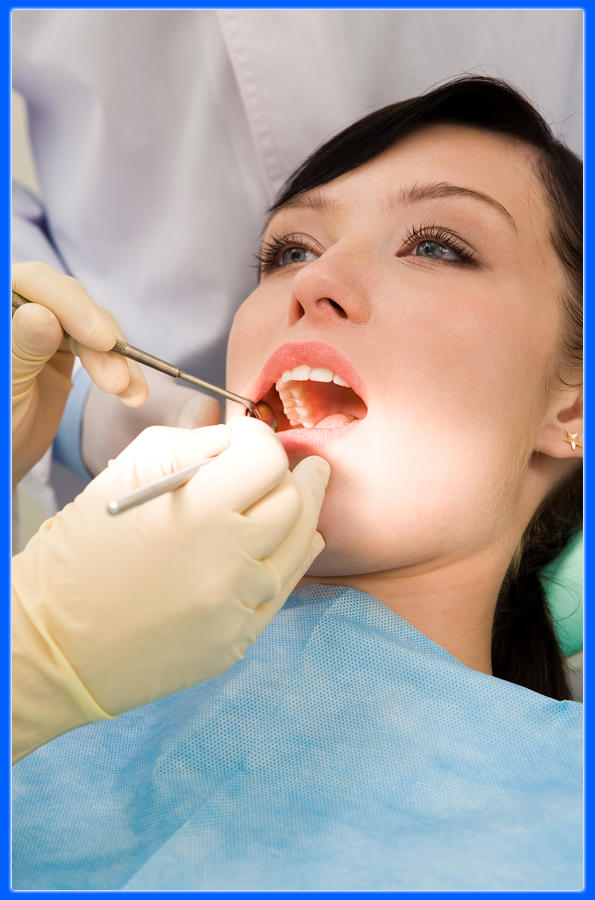 Services
Consultation with your dentist
Comprehensive oral examination, panoramic X-ray.
Treatment plan with quotation
A written description of your overall dental health and the treatments you might need.

Transport
Between airport and accommodation.

Travel & stay management
Booking of accommodation with our special discount, 24/7 support in Izmir. We provide you with a list of current events in Izmir during your stay. According to your sphere of interest, you can select from a wide range of entertainment options.

Annual control examination
Recommended yearly dental check-up inc. X-rays.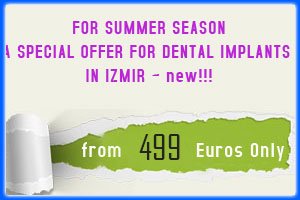 General Dental Practice includes most examination, diagnosis, treatment planning, treatment, and prevention of disease. The dentist and with the aide of other dental auxiliaries frequently uses X-rays and other equipment to ensure correct diagnosis and treatment planning. Treatment may include filling dental cavities, removing the nerves of teeth (R.C.T or Root Canal Treatment), treating diseases of the gums, removing teeth (extraction), and replacing lost teeth with bridges, dentures, and dental implants. Anesthesia is often used in any treatment that might cause pain. Teeth may be filled with gold, silver, or cement, and with fused porcelain in-lays.
Dentists treat diseases of the mouth and gums such as trench mouth and periodontitis. An important part of a general dental practice is preventive dentistry. If a dentist examines a patient's teeth at regular intervals, a disease may be detected and treated before it becomes serious.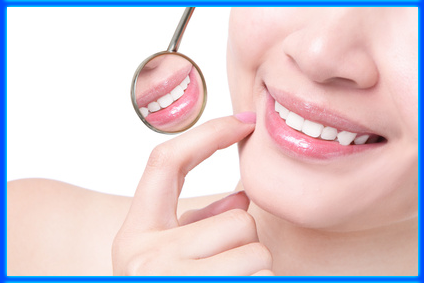 Dentists also demonstrate proper methods of brushing and flossing the teeth and train the patient accordingly. They may advise their patients about what food to eat or to avoid for good dental health. Dentists may also treat teeth with fluorides or other substances to prevent decay.
Prevention
Diagnostics
Periodontal Treatments
Conservative Treatments
Oral Surgery
Implantology
Aesthetic Treatments & Orthodontics
Metal-Free Dentistry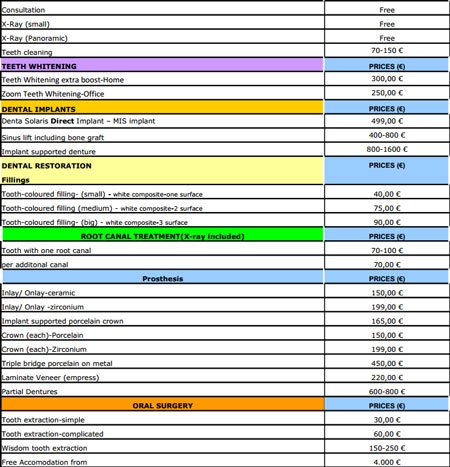 PREVENTION

Dental Hygenic Treatment is a professional intervention, which includes the disposal of scale and discolorations deposited on the surface of teeth. The scale is a sclerotized deposition on the surface of teeth, which cannot be removed with a toothbrush. Its color can vary from yellowish-white to black and it can be located underneath or above the gingiva. The second form is easier to detect for the patient.
Motivation is another important way of prevention. It aims to teach the patient the right technique of tooth brushing and use of other dental hygenic tools (mouth rinse, dental floss, etc.) improving the individual mouth hygiene. Motivation must be started in childhood.

DIAGNOSTICS

A comprehensive oral examination - in conjunction with a thorough medical and dental history - can also provide valuable insight into the overall health and well-being of the patient. In the case of the first encounter, it is essential to analyze the patient's case history (anamnesis, previous diseases) and exam the mouth, which enables the dentist to set up the treatment plan.
Firstly, during the examination, the dentist surveys the face touches the lymphatic nodes (extraoral examination), and examines the whole oral cavity. After careful inspection of the teeth, the dentist examines the gingiva, the mucous membrane of the oral cavity, the palate, and the tongue, which is essential due to the increasing number of neoplasms in the oral cavity.
Small X-rays help to observe a single tooth or teeth group. The X-ray can help in detecting cavities or analyzing periodical processes.

PERIODONTAL TREATMENTS

Periodontal disease, also known as gum disease, not only issues in severe health problems but also can adversely affect a patient's smile. If left unchecked and untreated, gum disease can even lead to a loss of teeth. Periodontal disease is caused by a large buildup of the bacteria found in plaque, which erodes the soft tissues of the mouth.
In the background of diseases of the periodontium (periodontium is the complex of anatomic components, which takes part in fixation of teeth) there can be a genetic predisposition and general disease; but the most frequent cause is the inflammation caused by plaque (scale) deposition and inadequate oral hygiene.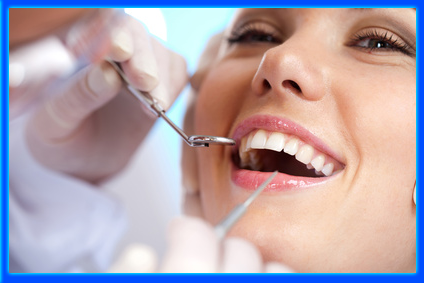 The dental-hygenic treatment has an important role in its therapy, which must entail the extensive cleanup and disinfection of sachets (curettage coupled with Corsodyl gel). In more severe cases it might be necessary to surgically intervene and remove the junk around loose teeth.

CONSERVATIVE TREATMENTS

A filling is a conservative therapy, which aims at the reconstruction of coronal and radical tooth destruction that has been caused by cavity and external injury. As a result of developments in technology aesthetic fillings are more frequently used than the outmoded amalgam fillings.
Aesthetic filling: as its name shows with the use of it we can reach perfect cosmetic results. Aesthetic filling substances are uttered in different tinctures. The dentist can sort out adequate colors with the help of different color ranges.
The in-lay is a transition between filling and prosthesis. Dentists use it in case of destruction/lack which cannot be repaired safely with a filling. Its substance can be porcelain or composite affirmed with fiberglass. After the building of the cave and taking an imprint the dental technician makes the realistic reproduction of the missing part, what the dentist will fix with cementation.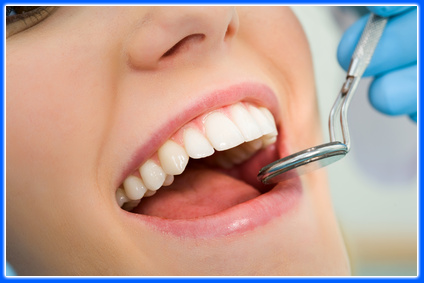 On-lay will be made when the chewing surface of the tooth has been destroyed. Its substance is porcelain and it is created the same way as in-lay.
Root canal treatment (RCT) is one of the most frequently used interventions in odontology because the cavity is commonly located near the dental pulp. In line with the spreading of the cavity towards deeper layers, symptoms become more characteristic. Initially, mild sensitivity can be observed.
This time processes in the tooth are reversible, the treatment of the tooth can be a simple filling. During the exacerbation of a cavity, constant spontaneous pain can occur which indicates that the cavity has reached the dental pulp, causing inflammation. In this case, root canal treatment is inevitable. It involves the removal of nerves, the cleanup and filling of ducts. In some cases, we can observe necrosis of dental pulp without inflammation (e.g. accident), and in its therapy root canal treatment plays an important role.

ORAL SURGERY

Tooth extraction is the removal of the tooth from the periodontium. Tooth extraction can be performed in two different ways.
Simple way: the dentist removes the tooth with forceps; the coronal part of the tooth can be well caught.
From surgical excavation: it is common in the case of lower wisdom teeth due to their abnormal position (slant, recumbent) in the lower jaw.
Wisdom teeth problems - speaking generally, if you are feeling any sort of pain or swelling in the back of your mouth where your molars are located, this may be a sign that wisdom teeth are coming in. Having wisdom teeth extracted is a normal part of growing up. Most people have their wisdom teeth extracted at some point, usually in their late teens or early twenties. In most cases, wisdom teeth are taken out to prevent overcrowding and maintain optimal tooth and gum health.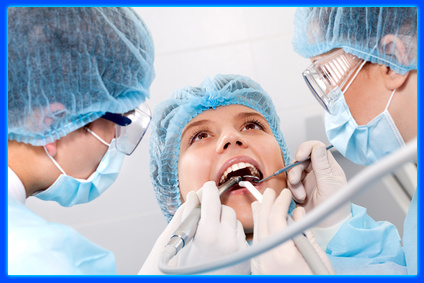 The wisdom teeth's shooting can be complete or partial. In case of partial shooting, it will develop a shallow sachet between the crown and the mucous membrane-covered part of the tooth and it will be difficult for the patient to clean it. Due to the developing inflammation (pericoronitis) the mucous membrane will be swollen, livid, and very painful. If the complete shooting is possible we have to remove the redundant mucous membrane after the inflammation. The cause of wisdom teeth's difficulty with shooting is a lack of place.
The impacted and abnormally located wisdom tooth can cause congestion, which helps the onset of cavity and gingivitis. In these cases, it is recommended to remove the wisdom tooth in the surgical excavation. After anesthesia surgeon cuts a little incision around the tooth removes it with special instruments and closes the wound with a seam. In the case of canine tooth retention, we also need surgical excavation. Teras dental clinic offers patients a wide variety of procedures and options for their wisdom teeth. Please contact us today for more information.

IMPLANTOLOGY

No matter what your age is, if you have one or more missing teeth due to dental extraction, an accident, or decay, this loss changes the look of your smile, your bite putting stress on surrounding teeth to compensate for the lost tooth. One up-to-date option your dentist may suggest for replacing the lost tooth is with a dental implant.
A dental implant is an artificial tooth root replacement made of pure titanium, which anchors into the jawbone and supports an implant crown. The bone grows around the implant screw's roughened surface. Titanium could be successfully incorporated into the bone; it is biocompatible and stable as if it was a natural tooth root but even stronger. A variation on the implant procedure is the implant-supported bridge or implant-supported denture. Dental implants can be for one tooth, several teeth, or, in some special cases, for your entire mouth. This way you will have fixed permanent teeth again! Not only the appearance but also the safe feeling of natural teeth is restored.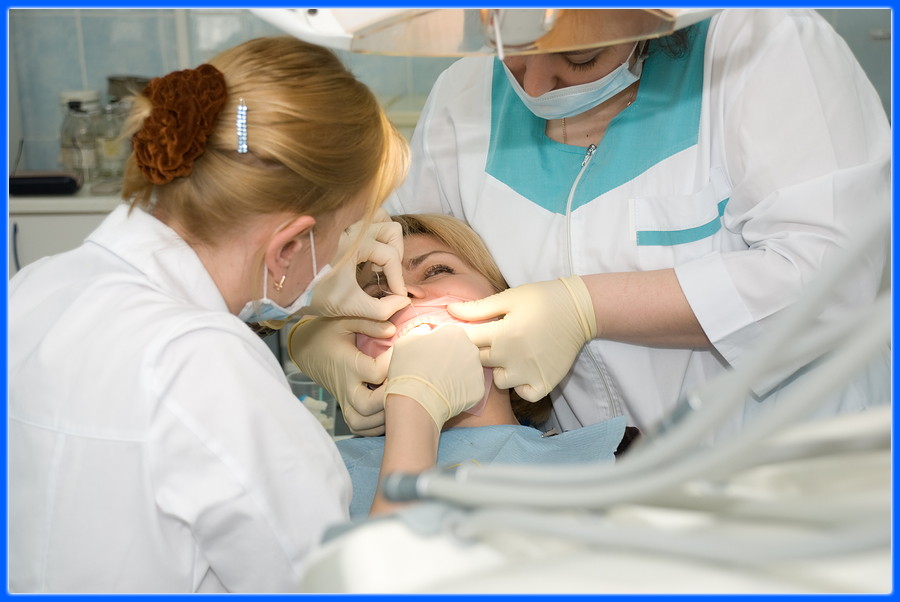 There is an advantage of dental implants that no other dental restoration can claim: it is the prevention of early bone reassertion. As with dentures, when teeth are missing the bone will resorb due to lack of stimulation by chewing, same as with dentures. It issues in the fact that the prosthesis will not find retention. This is not the case with dental implants.
A bone replacement will be necessary in case of a lack of adequately thick bone, which could hold the implant. Substances used during the process of bone replacement can be the own bone of the patient (autotransplantation) or artificially produced bone expletive substance. The intervention can be carried out in the maxilla and mandibula as well.

AESTHETIC TREATMENTS & ORTHODONTICS

These days it can be observed that there is an increasing claim for beautiful teeth. The coming out of new substances and technologies enables the dentist to appease the highest aesthetic claims as well. We can reach spectacular results in case of broken or colored teeth with the creation of porcelain veneers.
A porcelain veneer is a slight, homogenous layer, which covers the exposed surface of incisor and canine teeth and hides aesthetic problems. Its advantage is the minimal loss of substance (dentist needs abrade less from the tooth than in case of usual crown production) and color and form will be absolutely perfect. In the case of the strongly filled tooth, the use of it is not recommended.
Teeth whitening is another common aesthetic intervention in everyday praxis. There are two forms of it: whitening at home and in the clinic. Click here for detailed information on teeth whitening!
In the first case, whitening at home needs a flexible silicone rail made by the technician on the grounds of an imprint made by the dentist. The patient at home attains treatment. The patient puts a prescribed amount of the substance into the rail and inserts it into the upper and lower teeth. Tooth whitening can happen during the day or night. To reach the requested result treatment must be continued from 7 to 10 days.
Whitening at home helps to reach a lighter color with 2 to 3 tones. The efficacy is mainly influenced by the patient's nutritional habits (if many pigment-containing foods - coffee, tee, coke - are consumed by the patient the original color will return sooner), mouth hygiene, and smoking habits. In the case of congenital and acquired failures of tooth substance, dental collum sensitivity, or gingivitis whitening is not recommended. It is essential to note that the color of the filling and prosthesis cannot be changed with either intervention.
Orthodontics is a specific area of dentistry that specializes in diagnosing, preventing, and treating dental and facial issues, the most common, "straightening of crooked teeth". In layman's terms, the area of dentistry that deals with a "bad bite" is also known in the dental profession as "malocclusion". To provide successful orthodontic treatment, the dentist must be very skilled at using different types of corrective applications.
They must be able to bring the teeth and jaw into proper alignment which requires an in-depth understanding of how different corrective appliances work. The one drawback to orthodontic care, especially as an adult, is the length of time it takes to complete treatment.
There are many new technologies today that make wearing dental braces less visible. Some treatment options can accelerate the time it takes to correct your bad bite or crooked teeth. The best way to determine a treatment option is to have a consultation with a dentist that provides orthodontic care or a specialized orthodontist.
Benefits of orthodontic treatment:
Better appearance of teeth, smile, and face
Improved self-esteem and self-confidence
Cleaner, healthier teeth
Keeping your natural teeth without having to remove natural tooth structure
An even bite for improved jaw alignment and function

METAL FREE DENTISTRY

The metal was the standby for most dental appliances for many years because it was readily available, durable, and simple to work with. As dentistry grew more advanced, dentists and patients alike grew dissatisfied with the quality and appearance of metal and sought a better solution.
Sometimes these metals were not merely unpleasant to look at, they were also potentially dangerous. Mercury was widely used for decades in fillings for cavities, and these appliances often leaked their deadly chemicals into the bloodstream, causing a wide variety of health problems. Metal also required significant reshaping of teeth to accommodate the new filling which sometimes leads to significant pain and further damage of an already injured tooth.
What is Metal Free Dentistry?

The solution for improvement came when advances in technology provided dentists and patients alike with several strong, long-lasting, and most importantly, safe alternatives to metal. Materials like porcelain and dental composite reduced the visible amount of metal in applications such as crowns, bridges, caps, and fillings while providing healthier and stronger support for damaged teeth. Dentists and patients now had the ability to correct serious dental problems without further endangering their patient's health or appearance.
If you have always wanted to have a more natural-looking smile, metal-free dentistry is the solution for you. More and more dentists are exploring aesthetically pleasing yet cost-effective alternatives to metal, and there are more options than ever before. Find a knowledgeable dentist in Budapest today who can show you the numerous benefits of metal-free dentistry.

Treatments over 5000,-Euro include:
- V.I.P Transfer services airport to the hotel and hotel to the clinic.
- Accommodation in a comfortable 5* Hotel during the treatment.
Now you can see why our most common greeting is welcome back, and our goodbye is 'see you next week'.

---
Izmir Dental Clinic Teras Dental Certificates, Accreditations, Qualifications

OUR DOCTORS
Dr. S A
Dr. S A was born in Aydin in 1966. He graduated from the Faculty of Dentistry at Aegean University in 1990. Dr. Alkan has been pursuing a private practice for 16 years and has spent years working on implant training, dental surgery, and aesthetic & cosmetic dentistry. He looks after international and national patients. He is fluent in English.
Amateur photography and underwater sports are his interests. He is married and has a son and a daughter.

---
Izmir, Turkey Destination Overview

Traveling to Turkey for dental treatment

Turkey is a peaceful destination where you can enjoy art, history, archeology, and nature.

Izmir is one of the finest cities in the Aegean Region which is endowed with a rich cultural heritage, a reputation for genuine hospitality, quality of service, fine beaches, and delicious Aegean cuisine.
Some of the hotel choices are as follows:
Swiss Otel Grand Efes
Hotel Yumukoglu
Explore:
City of Izmir
Surroundings Izmir

---
---
Reviews
Tizana S

I would recommend this dental clinic to my friends with a satisfied feeling

Feb 17 2012
---
Dentistry Related Packages
Dentistry Related Experiences