Ayurveda & Wellness - Upcoming Trend in India
Wellness tourism is travelling to pursue activities that improve and maintain health and wellbeing. In a research conducted by SRI International for the Global Wellness Tourism Congress (GWTC) last year, revealed that Europeans are considered the most experienced wellness and prevention-focused travelers in the world.
Not only are they taking frequent wellness trips within their region for relaxation, but they are explorative of other destinations particularly in the Middle East/Africa and Latin America. Countries like China, the Philippines, Vietnam and India are destinations they also consider for wellness and medical trips.
Due to the importance of wellness travel and the rising costs of medical care, more Westerners are looking for cost effective and alternative options. India's expertise in Cardiology is undoubtedly one of the best reasons patients travel to India for medical care. So as its reduced healthcare costs, many notice its efforts with compliance in international healthcare quality standards, availability of various treatments, breakthrough medical technologies and lesser communication difficulties.
In the Associated Chambers of Commerce and Industry of India (ASSOCHAM) report, it indicated that 850,000 tourists travelled to India for medical care in 2011 alone. The association projected it to quadruple by the year 2015.
India's government is also spearheading efforts to promote its tourism industry. Aside from infrastructure development, visa restrictions have been waved at the Gulf and a visa-on-arrival scheme has been initiated to accommodate foreign visitors who come to India for wellness and medical travel.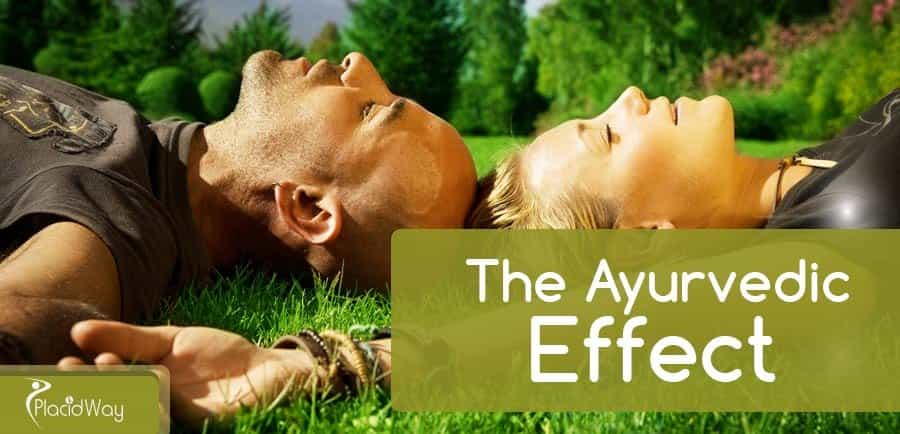 The Ayurvedic Effect
Other than heart surgery, many wellness tourists are lured with India's holistic approach to health, particularly its Ayurvedic techniques and beliefs.
Ayurveda is an ancient medical science and way of living that has been practiced for thousands of years. It was believed to originate since the beginning of the Indian Civilization at the Indus Valley 5,000 years ago.
Ayurveda's holistic approach to life, its methods to heal and prevent disease through moderation in diet, exercise, work, rest and recreation is the key to health and wellness. Any imbalance may bring about disease or illness.
Maintaining balance to our surroundings or harmony with the universe is also an Ayurvedic fundamental concept. Because of the subtle, natural healing Ayurvedic therapy offers, Ayurvedic treatments are integrated into modern medicine, to complement it and fill its insufficiencies.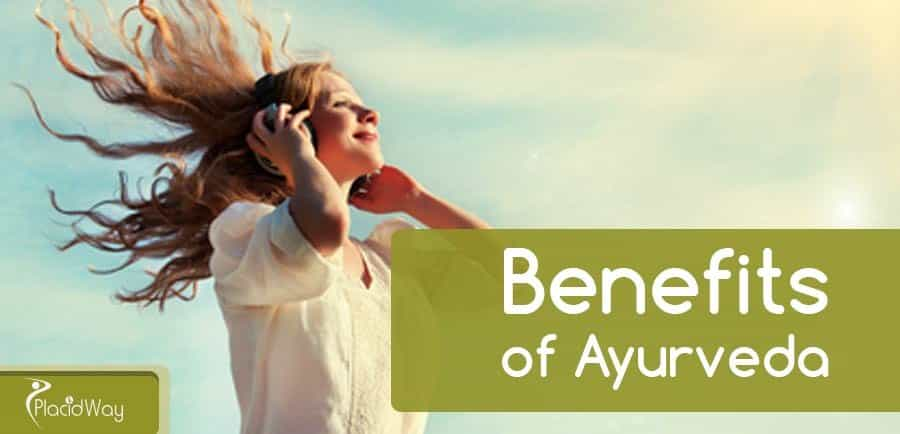 The Benefits of Ayurveda
Because Ayurveda's approach to illness is holistic, an individual will find improvement in their psychological, physical and mental conditions. Aside from treatments, Ayurveda gives guidelines on how to prevent diseases through dietary and lifestyle changes. This holistic approach to wellness will have an effect for a long time.
Ayurveda may also be an effective cure for many chronic diseases like cardiac myopathy, osteoarthritis and skin disorders among others. Not only that, it can prevent the incidence of diseases.
Like other complementary therapies, Ayurveda also concentrates on reducing stress, enhancing relaxation, detoxification and weight management. Udvarthana, a Ayurvedic massage therapy using grain paste, is an herbal treatment for weight reduction that does not cause skin sagging. Detoxification procedures or Panchakarma helps in removing stress and deep-seated toxins from the body. Moreover, Abhyanga, a type of whole body massage also removes impurities at the same time promote relaxation. 
Ayurveda's treatments aid in calming the mind, one's emotions, relieving anxiety, increasing overall sense of wellness. Many medical professionals like doctors, nurses and researchers are interested in the idea that positive emotions and activities can improve one's health and prevent the onset of illness. There is research evidence that following mindfulness-based stress reduction, improved the quality of life.  
Most individuals often use complementary therapies like Ayurveda to help them feel better and cope with having diseases like cancer and treatment. Furthering this notion, there is cumulative evidence that complementary therapies can help in controlling many side effects and symptoms of cancer treatments. In particular, an Ayurvedic treatment like Sarvangadhara (Pizichili) Kayaseka (or full body oil bath) is both effective as an anti-aging treatment at the same time, helps control the side effects of chemotherapy and radiation.
Finally, the idea that the use of organic, non-toxic materials seems natural. Ayurveda promotes a natural path to wellness using organic materials, herbs and techniques to support our body's natural way of healing itself. Best of all, since Ayurvedic medicines are all natural, they don't have side effects! They are comparatively cheaper, and readily available. They can be consumed for healthy people too since they are restorative in nature and helps enhance mental ability and nourish the body.
India's Holistic Ayurvedic Centers and Unique Packages
Indus Valley Ayurveda Center, Mysore, India

Indus Valley Ayurvedic Centre (IVAC) is the first ISO (9001-2000) Certified Ayurvedic Center in the world that offers traditional beauty treatments and rejuvenation therapies designed to suit individual needs' of relaxation and therapy. Aside from treatments for chronic disorders, they also offer a Medical Tourism Package (combination treatment with Ayurveda and Western Medicine with local sightseeing), Stress Management Rejuvenation Program and Health Oriented Programs for disease-specific treatments and needs. Here are some of IVAC's sought after packages for arthritis, diabetes, obesity, stress, weight loss, sleeplessness, detox and rejuvenation.
Best Arthritis and Stress Management in Mysore, India             
Best Ayurveda Panchakarma Detox & Cleansing Programs in Mysore, India
Best Ayurvedic Weight Loss Packages in Mysore, India
Best Diabetes Package in Mysore, India
Best Rejuvenation Package in Mysore, India
Best Sleeplessness and Stress Management in Mysore, India
Best Stress Management and Rejuvenation Package in Mysore, India
Exclusive Obesity Treatment Package in Mysore India
Top Weight Loss Panchakarma & Rejuvenation Package in Mysore, India
Athreya Ayurvedic Resorts, Kottayam, India

If you are looking for an alternative to modern medicine, Athreya Ayurvedic Resorts is one of the best treatment centers to explore.  Athreya offers traditional Ayurvedic treatments for Weight loss, Anti-aging, Yoga & Meditation, Panchakarma (methods to eliminate stress and toxins through steaming, massages etc.) Paralysis, Rejuvenation and Detoxification. It has even its own school for Kalaripayattu (mother of Karate & Kungfu), a clinic primarily for Yoga and other services - Deluxe Dental Checkup from a Dental Surgeon, and Foot Massage (special therapy for Martial Arts).
Kandathil Jeevamrutham, Calicut, India

Jeevamrutham Ayurvedic Treatment Centre is a family owned facility that uses unique Ayurvedic treatment modalities. Aside from Ayurvedic relaxation, detoxification, chronic diseases treatments and beauty care programs, Jeevamrutham provides Fem 40 Care (for menopausal women), Sports Fitness Program, Healthy Spine Care, and Special Package for IT Professionals.
About Placidway:
Placidway is a leading medical tourism company that provides wellness and medical travellers up-to-date information about everything they need to know in seeking health options abroad. Placidway is connected to a network of 250 medical centers in over 30 countries. Through its connections with international healthcare providers and affordable treatment packages, medical travellers can make the right decision according to their needs, while they explore a destination other than their own.
If you have questions about travelling to India and Ayurvedic treatments to improve your health, please do not hesitate to contact us! We are happy to serve you with a smile!