Package Details

Costa Rica Dental Implants
Have you lost many teeth or about to lose almost all the teeth? What you need to get All on 4 dental implant procedure. A dental implant procedure not just provides you with an improved and amazing smile, but also boosts your personality with loads of confidence. You can get the treatment done at a strikingly low price in San Jose, Costa Rica.
San Jose, Costa Rica is home to many high-end dentistry clinics. So, you will have plenty of choices to find the best centers for dental implants in this country. The nation is emerging as a leading giant in the medical tourism industry. Thus, you can find many clinics and qualified doctors providing the best of All on 4 dental implants.

All on 4 Dental Implants Cost Costa Rica
Cost: The average cost of all on 4 dental implant procedures in San Jose, Costa Rica is around $7,900. Final prices are determined after physical evaluation and laboratory reports analysis.
| | | |
| --- | --- | --- |
| Country | Procedure | Cost |
| United States | All on 4 Dental Implants | $24,000 |
| Canada | All on 4 Dental Implants | $29,000 |
| UK | All on 4 Dental Implants | $24,400 |
| San Jose, Costa Rica | All on 4 Dental Implants | $7,900 |
Length of Stay

- Same day procedure
Inclusions
Pre and post-operative consultations

Clinic fees

All medical fees (doctor fees, orthodontist, anesthesiologist and nursing staff)
Exclusions
Hotel or recovery house

Preoperative lab work

Airfare
List of Required Pre-Op Tests
Dental imaging like x-ray

Teeth scaling or cleaning

Dental set up model testing

Implant testing
Complexity Level: Low
Note: The laboratory tests are done at least 7-10 days prior to the procedure. The particular tests are prescribed after a complete physical evaluation of the patient.
Payment Options: Cash, credit card, wire transfer
Note: The center may require a money deposit once a patient decides to book the surgery.
Factors that Affect Package Price for Dental Implant
You may find that the same provider is offering different package prices for All in 4 dental implants procedure. This happens due to relative factors such as:
Number of teeth affected in the patient

The age of the patient adds to the complexity

Orthodontic set up of the teeth

Quality of materials used in preparing the dental implant

Position of jaw       

Infection in the teeth, if any
The doctor at the clinic would ask to go for imaging tests to ascertain the position of your teeth. The x-rays help to analyze your teeth set up. Based on that, the doctor may consult over the phone and explain about the dental implant surgery.
Benefits of Dental Implants in San Jose, Costa Rica
High-quality dental implants

Cheaper price

Improved appearance

Improved speech

Makes eating easier

Improved self-esteem

Lasting Improvement

Improved oral health

Trained and certified dentists
Costa Rica Dental Procedures Prices
| | |
| --- | --- |
| Dental Procedure in San Jose, Costa Rica | Cost |
| Tooth Extraction | $110 |
| Deep Cleaning | $169 |
| Wisdom Tooth Extraction | $177 |
| Frenectomy | $232 |
| Gingivectomy | $295 |
| Teeth Whitening | $299 |
| Flap With Root Resection | $300 |
| Dental Crowns | $336 |
| Dental Bridges | $355 |
| Crown Lengthening | $382 |
| Maxillofacial Surgery | $385 |
| Dental Veneers | $440 |
| Dentures | $779 |
| Root Canal | $878 |
| Bone Graft | $879 |
| Dental Implants | $1,225 |
| Sinus Lifting | $2,034 |
| Braces | $2,546 |
| Orthodontics | $2,966 |
Top Clinics For All on 4 in Costa Rica
2. DaVincis Dental Care Esthetic and Implant Dentistry
3. Denta Vac Dental Clinic Costa Rica
6. Tabash Dentistry (Endoservicios SA)
How to Get There for All on 4 Dental implant
San Jose, Costa Rica, officially the Republic of San Jose, Costa Rica, has multiple flights to enter the country from various destinations. The country is divided into seven provinces, which are subdivided into 81 cantons and 463 districts. You can avail flight connectivity in all major medical tourism destinations of the country.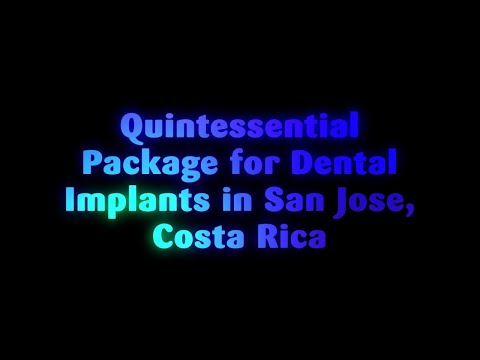 For more details on All on Four Dental Implants in San Jose, Costa Rica, click the button below!