Shens Clinic
, Singapore
3 Killiney Rd, Winsland House I, #09-08

Focus Area: Cosmetic Surgery | Cosmetic Surgeon | Reconstructive Surgery | Breast Augmentation Clinic | Liposuction | Tummy Tuck | Face Lift | Muscle Enhancement | Double Eyelid Surgery | Plastic Surgery | Singapore
Cosmetic Surgery, Cosmetic Surgeon, Reconstructive Surgery, Breast Augmentation Clinic, Liposuction, Tummy Tuck, Face Lift, Muscle Enhancement, Double Eyelid Surgery, Plastic Surgery, Singapore  
Profile
allowfullscreen>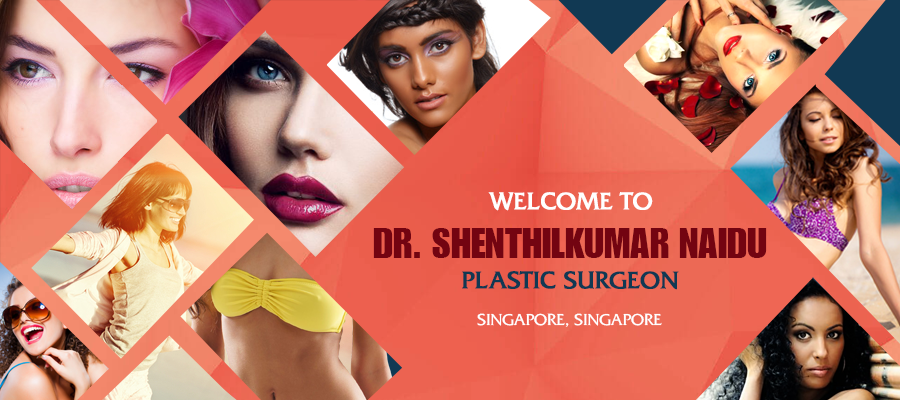 Welcome to Shens Clinic
Shens Clinic, located in Singapore, focuses on aesthetic surgical services, face and body shaping, medical skincare and lifestyle optimization services using safe and sustainable medical aesthetics practices. At Shens Clinic patients are always on the first place.
The medical team first tries to understand each patient's personal condition and preferences, and then create an effective personalized treatment that is best suited to their lifestyle.

We accord high standards of ethics and professionalism in delivering our services. We value discretion and appreciate comfort. For these reasons, our clinic has been designed to facilitate maximum privacy in a restful environment.
Our mission is to be known as a trusted aesthetic surgical service provider and our aim is to enhance our patients' lives through high quality plastic surgery. Shens Clinic aims to be one of the most reputable aesthetic care leaders in Asia.
Treatments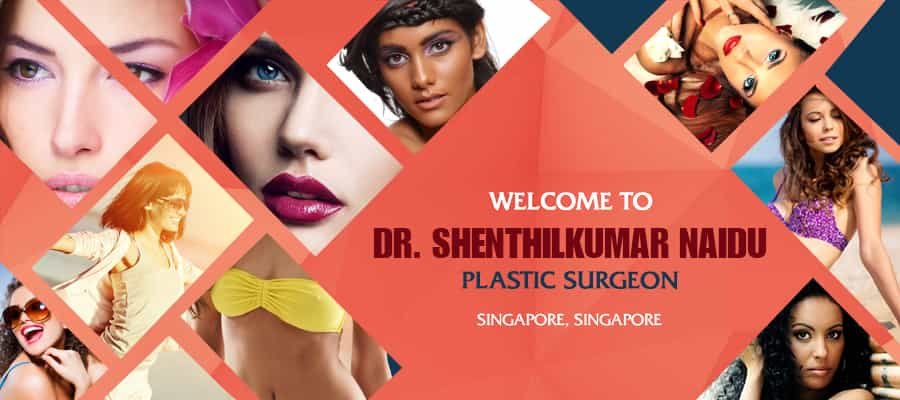 Cosmetic and Plastic Surgeries
Breast Augmentation
Breast implants
Silicone or saline breasts implants are inserted over or under the chest muscles, through incisions in the armpits area, areola or along the crease of the breasts. Impalnts are available in various sizes and shapes (round and tear-drop), so it is important to discuss with your surgeon in order to choose the best implants for your body shape and desired look.
Centre for Cosmetic uses only FDA approved silicone implants to ensure your safety and satisfaction. The clinic's memory gel silicone implants are safe, do not rupture or leak, and provide a very natural look and feel.
Lipofilling using own fats
Through this procedure, fat tissue is harvested from the patient's parts of the body such as the thighs or tummy and used to get fuller, 100% natural-feeling breasts. Lipofilling is a natural and safe procedure. Using the patient's own fat tissues ensure low allergy risks.

Breast Reconstruction
Breast reconstruction is a necessary procedure for patients who are undergoing or have undergone mastectomy. Reconstruction can be carried out at the same time as a mastectomy, or in a separate procedure later on, depending on factors such the requirement of radiotherapy.

Breasts can be reconstructed using implants or tissue from other parts of the patient's body, or a combination of both. The tissue may be harvested from the abdomen or back.Tissue from the abdomen has a soft texture and results in a soft and natural-feeling breast. Tissue from the back is generally used for the reconstruction of smaller breasts.
Korean Style Double Eyelid Creation
The Korean style double eyelid creation procedure is performed under local anesthesia and it takes less than 30 minutes. It is scarless and the result is natural looking double eyelid eyes.
The Non-Incision Double Eyelid surgery corrects the absence of upper eyelid crease, the unilateral upper eyelid crease, the asymmetrical upper eyelid crease, the hidden upper eyelid crease, droopy upper eyelid crease and faint upper eyelid crease.
Vaser Liposelection Body Shaping
Liposuction is a cosmetic surgery operation that removes fat from different sites on the human body. Affected Areas can range from the abdomen, thighs and buttocks, to the neck and arms.
The VASER (Vibration Amplification of Sound Energy at Resonance) ultrasonic device is used, offering the most advanced ultrasound technology to emulsify fat cells, prior to a suction process that removes the fat from your body. VASER is able to contour the tissues with high precision and causes less bruising and swelling as compared to traditional machines.

Face Lift: Cheek & Brow
A facelift or rhytidectomy is a type of cosmetic surgery procedure used to give a more youthful facial appearance by removing excess facial skin, with or without the tightening of underlying tissues, and the redraping of the skin on the patient's face and neck.
Facelift is effective when combined with eyelid surgery (blepharoplasty) and other facial procedures and is typically performed under general anesthesia or deep twilight sleep.

A forehead lift, also known as a browlift or browplasty, is a cosmetic surgery procedure used to elevate a drooping eyebrow that may obstruct vision and/or to remove the deep lines that run across the forehead. Browlift is a surgical procedure to change the position of the soft tissues of the forehead and thereby the appearance of the upper face and also reduce sagging of skin in the eyebrows and above the nose.


Rhinoplasty | Nose Enhancement
Rhinoplasty or nose surgery is a plastic surgery procedure for correcting and reconstructing the form, restoring the functions, and aesthetically enhancing the nose, by resolving nasal trauma (blunt, penetrating, blast), congenital defect, respiratory impediment, or a failed primary rhinoplasty.

During the open rhinoplasty a plastic surgeon, creates a functional, aesthetic, and facially proportionate nose by separating the nasal skin and the soft tissues from the osseo-cartilaginous nasal framework, correcting them as required for form and function, suturing the incisions, and applying either a package or a stent, or both, to immobilize the corrected nose to ensure the proper healing of the surgical incision.

The non-surgical rhinoplasty procedure corrects and modifies slight defects of the nose by means of subcutaneous injections of biologically inert fillers. The results tend to be relatively transitory, in comparison with the results of nose surgery.
Muscle Enhancement
Muscle enhancement is used to achieve a sculpted and defined chest in a safe and effective manner. Cambridge's muscle enhancement programme makes use of autologous fats (a person's own body fats) to create a strong and manly chest-line, eliminating the risk of rejection or allergy.

Using Cambridge's LipoRemove procedure, fats are drawn out from relatively corpulent areas such as thighs or tummy through small incisions. Healthy fat cells are then extracted and injected into the target area to augment the chest and create a firm but smooth texture.

The non-invasive procedure means that there is no need for general anaesthesia. In addition, any downtime and scarring is kept to the minimum. The result is a well-defined chest that projects an image of confident masculinity.
Qualifications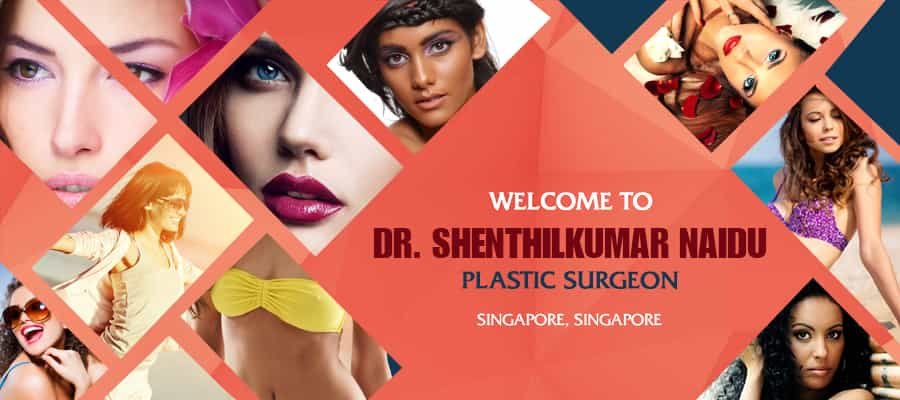 Medical team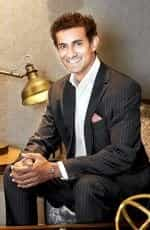 Dr. Shenthilkumar Naidu
CONSULTANT PLASTIC SURGEON
Dr Shens graduated with a Bachelor of Medicine and Surgery from the National University of Singapore (NUS) in 1998, and became a Fellow of the Royal College of Surgeons of Edinburgh in 2002.
He was introduced to the fascinating world of plastic surgery during his basic surgical training, and was motivated to enrol in the advanced specialty training programme in Plastic Surgery at the National University Hospital in Singapore. Dr Shen was subsequently awarded the Health Manpower Development Programme scholarship for further training in Reconstructive Surgery and Aesthetics at the Hanyang University Hospital in Korea. While at Hanyang University Hospital, Dr Shen acquired many surgical techniques that were unique to Korean plastic surgery and has since adapted them to the requirements of patients in Singapore.

Upon returning to Singapore, Dr Shen served as Consultant Plastic Surgeon at Tan Tock Seng Hospital (TTSH), before moving on to private practice. He maintains his ties with the public healthcare sector as a visiting consultant to TTSH and clinical teacher at NUS' Faculty of Medicine.

Dr Shen specialises in cosmetic surgery of the eye and face, and body contouring such as breast augmentation, fat grafting and liposuction. He is also Singapore's first certified ARTAS robotic hair restoration surgeon, for his experience in brow and hair transplant, scalp reduction and scalp advancement surgery.

Dr Shen's keen interest in clinical and laboratory research has garnered him a prestigious research grant from the National Medical Research Council in 2005 and the Young Investigator Award at the Singapore Malaysia Congress of Medicine in 2008. His research papers have been presented at international medical conferences and published in high impact peer-reviewed journals such as Plastic and Reconstructive Surgery and Journal of Plastic and Reconstructive Surgery.

Dr Shen is a member of The Singapore Association of Plastic Surgeons, The Singapore Society of Cosmetic (Aesthetic) Surgeons and The International Society of Aesthetic Plastic Surgery.
If you want to find out more about the cosmetic and plastic surgery procedures offered by Shens Clinic, click the button below and we will provide all the information you need.
Testimonials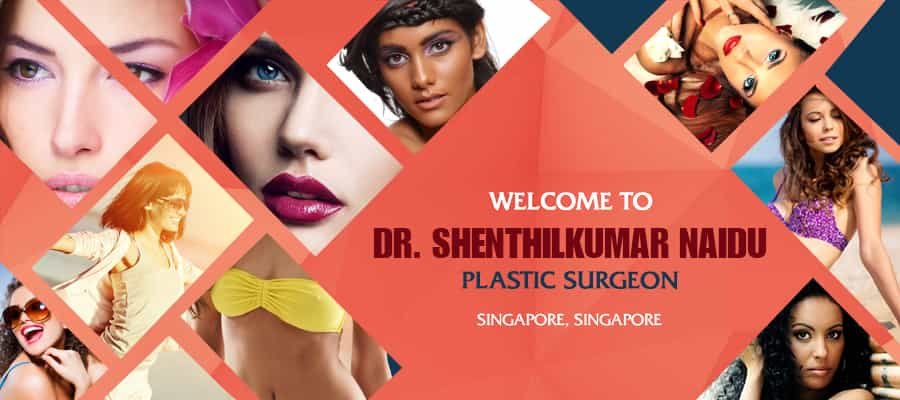 Testimonials
Breast Augmentation
All the way from Australia, my friends and I did breast job with Dr Naidu. We are happy with the service. We met a few plastic surgeons but he exceeded our expectations because of his results and meticulous consultation made us really comfortable. Good luck Dr Naidu. Catch you when I am back again in Singapore.
Patient from Australia
Scarless Eyebag Removal
Scarless eyebag removal is excellent. No scar on my face and I am very happy that Dr Shen took good care of me. Thanks Dr Shen. Skilful and precise!
Patient from Singapore
Double Eyelid Surgery
My double eyelid by suture technique done by dr Shen ,really perfect ,and still very natural after 5 years, thank you dr Shen.
Patient from Singapore
Breast Augmentation Procedure
I like that every patient is ensured of confidentiality and privacy during visits. Dr Shens professionally carried on with the breast augmentation assessment and suggested a 305CC for me – which is to be a C/D cup. I was nervous as hell and constantly chanting, "I AM SCARED" to the point they started laughing. I laughed with them. The entire surgical team was very gentle and their hospitality makes everything at ease. I woke up after surgery with biscuits and Milo served – and it felt like a feast. I haven't had any food for more than 12 hours.
I was constantly attended to by the nurse and the clinic manager, and everything was going smoothly thus far. After my meal and a short rest, I was taught a few arm exercises by the nurse for faster recovery and loosening of the tight muscles – from stretching of A/B to C/D. I reaaally can't wait for the full recovery results – which takes from 6 months to a year.
Vikki Effynius, Singapore
Non-incisional Double Eyelid Surgery
So the whole process started with a quick consultation on how high I want my lids to be. The nurse used toothpicks to help me create temporary lids to show me the different heights and difference between parallel and tapered eyelid, and how it would look like after surgery. The doctor also explained to me beforehand that my eyelids on both eyes might turn out slightly uneven due to the difference in my brow bone height and the amount of fats I have on each eyelid. Thankfully he did a pretty good job and the difference isn't very big. It's been almost 3 months since my surgery and all is well! It's the best feeling to wake up looking prettier without any make up and double eyelids.
Sophia Chong, Singapore
If you want to find out more about the cosmetic and plastic surgery procedures offered by Shens Clinic, click the button below and we will provide all the information you need!.
Destination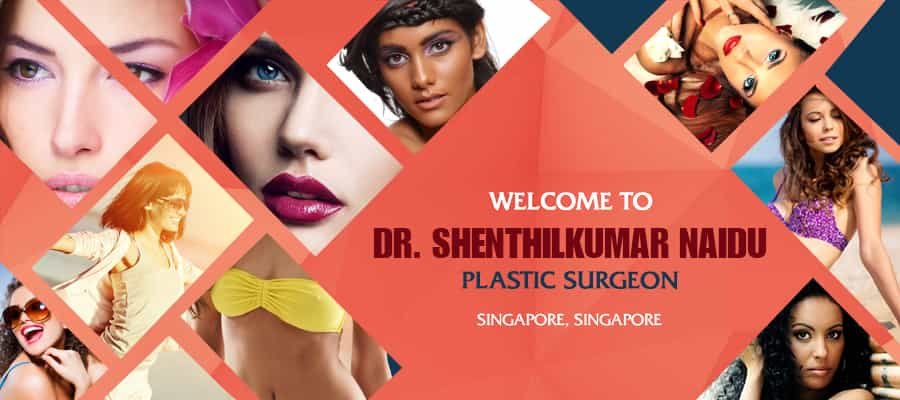 Amazing Singapore
Each year thousands of tourists visit Singapore, this land of rivers, islands and gorgeous beaches that draw visitors from around the world. A mild climate, delicious cuisine, and thousands of years of history and traditions beckon world travelers who have only heard about the wonders and scenic beauty of this small country in Asia.
Many international patients choose Singapore for a whole range of medical services, from health screenings to more complex specialties such as oncology, neurology, orthopedics, heart surgery or ophthalmology. Singapore offers internationally accredited specialty centers and hospitals, were patients are treated by highly trained and experienced doctors.

10 Fun Things to do in Singapore
Take an afternoon trip to Sentosa Island
Visit Haw Par Villa theme park
Enjoy a dinner cruise on the Admiral Cheng Ho
Spend an afternoon at the Jurong Bird Park
Visit Orchard Road and shop to your heart's content
Visit Singapore's Botanical gardens
Enjoy the Singapore Zoo's Night Safari
Try a food-tasting tour along Peranaken Trail
Bet on the horses at Singapore's Turf Club
Ride the Singapore Flyer, one of the largest Ferris Wheels in the world
If you want to find out more about the cosmetic and plastic surgery procedures offered by Shenthilkumar Naidu Clinic, click the button below and we will provide all the information you need.