Madras Joint Replacement Center Focuses on "Custom Fit Knee Replacement"
World-renowned Dr. A.K. Venkatachalam, of the Madras Joint Replacement Center in Chennai, India, has noticed a trend of younger and younger patients requiring knee replacement procedures. He, among a growing number of orthopedic surgeons, is offering a concept called 'patient specific instrumentation' to help prolong the life of implants.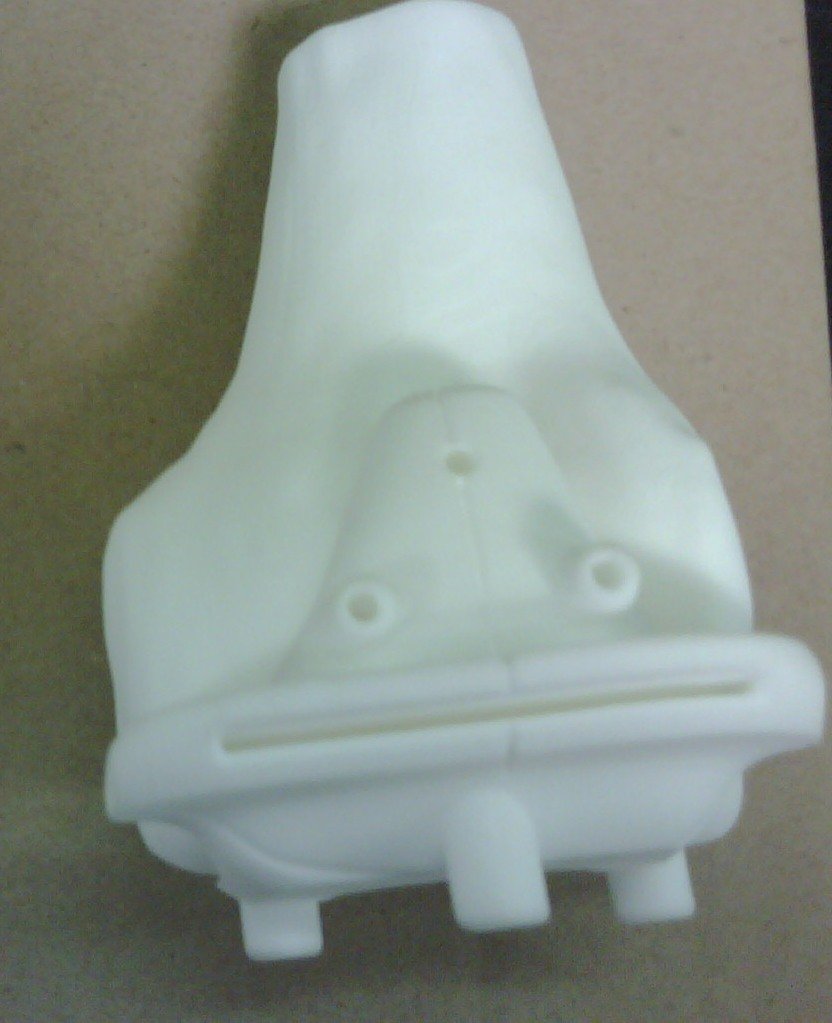 Oxinium implants are a highly rated knee replacement joint prosthetic. Oxinium joints are designed of special metal composites coated with ceramic for custom fit knee replacement. Then, they're fused and coated with oxygen to create very durable and long-lasting joint replacements. The latest concept to be introduced is the 'Visionaire', patient specific instrumentation from Smith & Nephew, an orthopedic implant company based in Warsaw, Indiana, USA. It provides the surgeon a customized device derived from the individual patient's anatomy. This data is derived from pre-operative x rays and MRI scans of the individual patient.

The images are sent online to the research and development engineers of the Smith & Nephew. Based on the scans, the design engineers fabricate a customized mould from Nylon. These are shipped to the surgeon within a gap of four weeks. Armed with these customized cutting blocks, the surgeon is confident of shaping the patient's bone very accurately.
Dr. Venkatachalam performed the latest surgeries utilizing this customized approach at the Chettinad Health city's super-specialty hospital. Benefits of Oxinium Implants and Patient Specific Surgery While Oxinium prosthetic joints are believed to last nearly 90 times longer than a traditional knee joint, Dr. Venkatachalam wants to ensure that his patients have the best experiences with joint replacements as possible. With this combined technology, the implants can be expected to last for thirty years versus the ten to fifteen years with traditional cobalt chrome implants.

The new approach to knee replacements offers a variety of patient benefits including but not limited to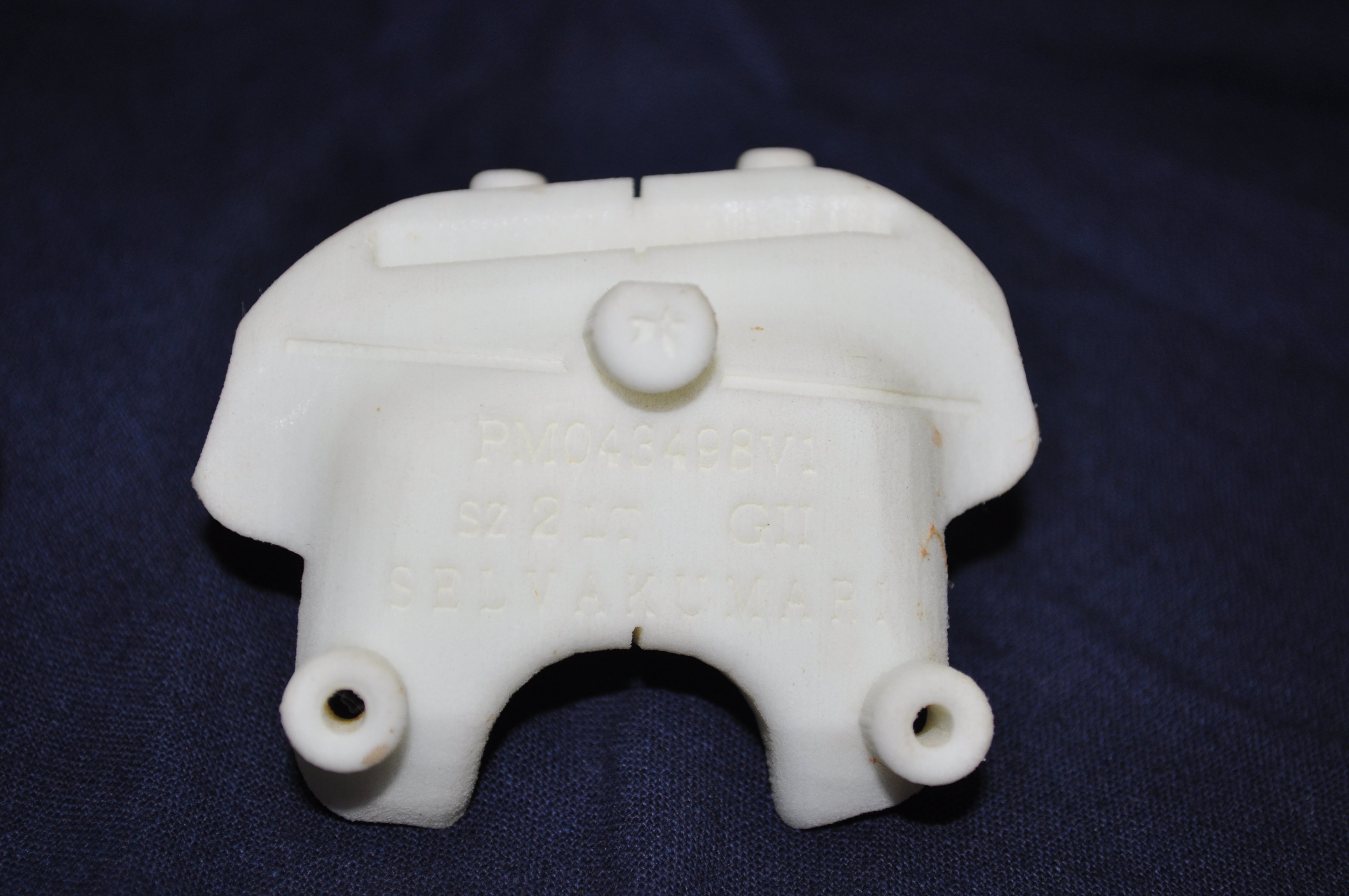 conservation of existing bone and added stability of the knee joint. Utilizing patient specific instrumentation during the implant process, the surgeon is able to make anatomically precise cuts of the knee bone for a much-customized fit of the Oxinium knee implant. The implant is then aligned to fit the specific patient's knee anatomy. Reduction of pain and increased mobility and range of motion are just a few of the added benefits of such stability.

In addition, the implants, designed by Smith & Nephew, are used in combination with Visionaire instruments, utilizing OXINIUM™ technology. In addition to their strengths and longevity, Oxinium implants are lightweight and hypoallergenic.
The Oxinium implant with Visionaire patient specific instruments offers minimally invasive procedures that reduce the risk of bleeding, complications, infections and postoperative pain. Patients are able to return to an active lifestyle faster than with traditional total knee replacement procedures, enhancing healing, mobility, and range of motion.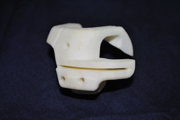 Finally, minimally invasive procedures such as the Visionaire patient specific instrument approach reduces the time a patient needs to be kept under anesthesia, again minimizing risk of complications as well as bleeding during the procedure. The two patients who received the Oxinium total knee replacement with Visionaire patient specific instruments are both middle-aged women diagnosed with severe osteoarthritis and gross deformities.
Dr. Venkatachalam is a board certified, highly trained and experienced orthopedic surgeon in Chennai, India. He and staff members at Madras Joint Replacement Center have gained extensive experience in joint replacement surgeries throughout the United Kingdom, Belgium, the Middle East and Asia. Dr. Venkatachalam is a pioneer in minimally invasive procedures for total knee replacements.
For more information regarding Dr. Venkatachalam, the Madras Joint Replacement Center, or Oxinium implants and prosthetic knee replacements and surgeries, visit PlacidWay.com, an international medical provider and resource based in Denver, Colorado.


Please click here for more information about Custom Fit Knee Replacement in India.