MedTours Africa
Medical Tourism, Health Services, Treatments and Procedures, Healthcare Abroad, Harare, Zimbabwe?


Unit 3, 172 Willowvale Road, Southerton, Mashonaland East, Harare, Zimbabwe

Specialty:

Addiction Treatment, Alternative Medicine, Anti Aging, Ayurveda, Cancer Treatment, Chronic Diseases, Cosmetic/Plastic Surgery, Dentistry, Detox, ENT, Executive Healthcheck, Eye/Lasik Care, Fertility Treatment, General Medicine, General Surgery, Gynecology Treatment, Hair Transplantation, Heart Care/Surgery, Laparoscopic Surgery, Laser Surgery, Medical Spa Treatment, Neurology, Obesity/Bariatric Surgery, Organ Transplant, Orthopedic/Knee Surgery, Pediatric Treatment, Radiology/CT Scans, Rehabilitation, Robotic Surgery, Skin Care, Spine Care/Surgery, Sports Medicine, Stem Cell Therapy, Urology, Vascular Surgery, Weight Loss Program, Yoga/Meditation

Focus Area:

Medical Tourism | Health Services | Treatments and Procedures | Healthcare Abroad | Harare, Zimbabwe
MedTours Africa Profile Overview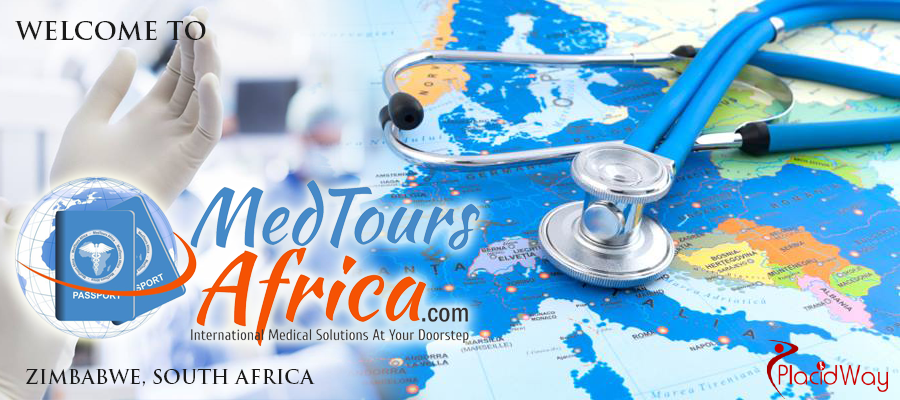 Welcome to MedTours Africa
MedTours Africa is a medical tourism facilitating company with the aim of providing medical tourists in the sub-Saharan region a one-stop shop for all their medical travel services and logistics.
The company was opened in 2015 and since then it has been helping patients with all the travel logistics from the time the clients log in online to engage their services to the time they land back in the country post procedure.

Services offered
Connecting patients with the best medical facilities
Providing visas and air-ticket facilitation covering flights; transfers and local transport systems
Offering accommodation for the patient and travel partner before, during and post procedure
Post-procedure care and tourism activities
For more information about the treatments and procedures offered by MedTours Africa, please contact us!

---
---
---