Janet had so much trouble trying to decide how much of her experience with her bariatric surgical procedure with Dr. Marco Sariñana, an expert in endoscopic and bariatric surgery that she actually wrote several testimonials regarding her surgery and what's happened in her life since then.
"I feel so good these days, despite the fact that I will be 62 years old in September and retiring from a full time job." However, Janet feels so good and so full of life now that she's considering picking up additional part-time work, and even working in a retail store, something she couldn't have done before the surgery because she weighed too much to stand on her feet too long.

Janet Achieves Success in Mexico
Janet is very excited to promote the expertise, compassion and concern of Dr. Marco Sariñana. As a San Diego native, Janet was pleased to find the excellent and highly qualified bariatric surgeon in Mexicali, just a hop, skip and a jump across the border from her home.

Since her surgery one year ago, Janet has lost 100 pounds, a safe and gradual weight loss that has not only changed her outlook about her appearance, but has offered deeper changes into her lifestyle and eating habits.

A surgery that Changed a Life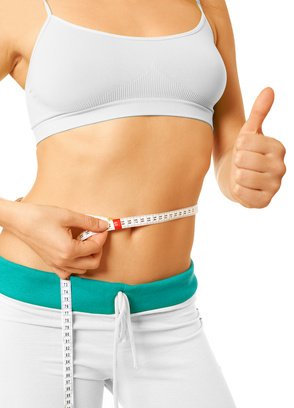 In August 2010, Janet made the decision and travel to the Hospital de la Mujer in Mexicali to have her gastric sleeve weight-loss surgical procedure. While Janet wasn't that concerned about going to Mexico for her surgery, she was worried about how it would change her life.

"Janet was concerned about changes in her lifestyle," says Dr. Marco Sariñana. "She wondered if she would be able to eat normal food, if she would lose the weight, and most importantly, if she would survive the surgery. These are all very normal questions."

When she met Dr. Sariñana, Janet's anxieties were soothed. Dr. Sariñana's calm bedside manner helped relieve her anxiety before the surgical procedure. When she woke up from the surgery (done laparoscopically), she felt only a little discomfort but nothing serious. The following morning she was up and walking around her room.

"One of the most comforting things was that, unlike in the US, my husband was allowed to stay in the hospital room with me. The hospital had a wonderful cook and restaurant, and my husband assured me that the food was delicious!"

Janet stayed in the hospital for several days and then returned home. A year after surgery, Janet writes, "I feel wonderful. I have energy, stamina, and my bones and joints do not ache anymore."

Janet weighed 225 pounds when she went in for surgery and has gone from a 3/4 extra-large T-shirt and 22 to 24-waist pant to medium shirts and a size 10/12 pant. She's not done yet. Janet had tried for years to lose weight, and sometimes was successful, but she always put the weight back on.

"The gastric sleeve surgery makes it easier to just eat small amounts of food, and feel full faster. Smaller portions keep the stomach small, and coupled with exercise, offers extremely beneficial results," says Dr. Sariñana.

"The before and after photos of Janet's gastric sleeve weight-loss procedure, and the bright smile on her face are perfect examples of what happens when you match the right patient with the right doctor," states Pramod Goel, CEO and founder of PlacidWay, an international medical tourism resource and information center. "We're so pleased to have helped Janet on her journey toward health and wellness and will continue in our efforts to provide such happy results to patients from around the world."

"I thank Dr. Sariñana for suggesting and explaining the surgery to me so I could explore it and make an informed decision. He gave me the tool to a much healthier, happier real life. Thanks, doctor," Janet smiles.
Click here For more Infortmaion.