Therapyo
Therapyo Paris, Therapyo Clinic, Therapyo, General Medicine, Gynecology, Oncology, Dentistry, Natural Medical Treatment Therapyo, Therapyo Clinic Paris, France

91 rue du fbg st honoré PARIS France, Paris, France

Specialty:

Alternative Medicine, Anti Aging, Cosmetic/Plastic Surgery, Dentistry, Fertility Treatment, General Medicine, General Surgery, Gynecology Treatment, Laser Surgery, Neurology, Obesity/Bariatric Surgery, Organ Transplant, Rehabilitation, Skin Care, Sports Medicine, Urology

Focus Area:

Therapyo | Paris | France | General Medicine | Psychiatry | Gynecology
Therapyo Profile Overview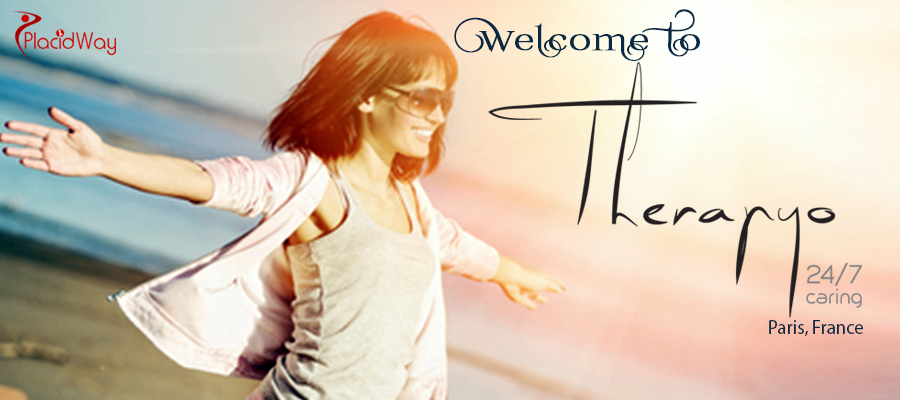 Welcome to

Therapyo
The Therapyo general medicine hospital is located in Paris, France. As a medical facility, we offer a handful of services in the field of general medicine, performed by some of the most exquisite and well-trained doctors in these specialties. The Therapyo hospital admits both children and adults, French and international. This center is an established and technologically developed to handle these procedures with precision, skill, and experience.
Aside from the traditional medical approach, we offer alternative medicine treatments and procedures as well. This has enabled our center to become one of the most qualified and diverse centers in the world. Aside from that, France is a spectacular destination to visit, with Paris certainly being the core of medicine and love.
Our team at Therapyo offers a realistic approach to all its patients, as well as a high-quality service and personalized case monitoring. This means our center equipped with the latest in medical technology devices and has done plenty of research in the field. Hereby, Therapyo acquired the experience and practice in various procedures such as Neurology, Oncology, Obesity, Gynecology and more. On the flip side, we also provide a more natural approach as well, including nursing, life coach, sports coach, reflexology and more.
Doctors working at Therapyo are all cleared for surgery and have plenty of practice doing these treatments. The hospital has a grand reputation and plenty of patients' reviews to testify to their greatness in general medical treatments.
Treatments and procedures
Have a sneak peek at what we offer at the Therapyo hospital :
Reconstructive and plastic surgery
Cardiology
Oncology
Gynecology
Urology
Obesity
Psychiatry
Dentistry
Radiology
Dermatology
Hypnotherapists
Oncological massages
Naturopaths
For more information about the treatments and procedures offered by the team at Therapyo general medicine hospital in France, please contact us!
---
---
---