Rambam Hospital
Oncology, IVF, Neurology, Childcare Medicine, Rambam Hospital, Haifa, Israel

HaAliya HaShniya St 8, PO Box 9602 Haifa, 31096, ISRAEL, Haifa, Israel

Specialty:

Cancer Treatment, ENT, General Medicine, General Surgery, Gynecology Treatment, Heart Care/Surgery, Laser Surgery, Neurology, Organ Transplant, Orthopedic/Knee Surgery, Robotic Surgery, Spine Care/Surgery, Urology, Vascular Surgery

Focus Area:

Rambam Hospital | Haifa | Israel | Oncology | Neurology | General Medicine
Rambam Hospital Profile Overview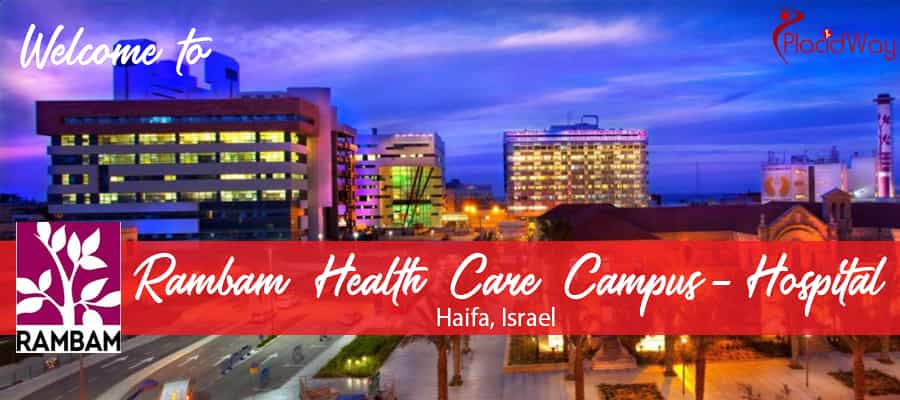 Welcome to Rambam Hospital 

 
Situated in the north of Israel, the Rambam medical facility is one of the most equipped and high-quality centers in the country. The hospital provides general healthcare for both children and adults. The clinic works in many fields of expertise and is known to welcome and treat both domestic and international patients. The hospital offers an advanced medical drug treatment and is supported by the latest in technological equipment.
Working in over 73 medical departments and able to accommodate over 1,000 patients, the Rambam hospital is the leader in the business. The center also includes outpatient visits and imagining procedures, all tested and pre-approved in their well-equipped laboratory.
The hospital is open for patients of all ages and handles surgical and urgent cases. Ithe center collaborates with many established educational facilities, including Johns Hopkins University, Harvard University, GE, Insightec, Given Imaging, Biosense Webster, and others. The Nobel Prize-winning facility is an expert in the patient treatment of all sorts and works on its own personal clinical trials which improve today's medical world.
Treatments and procedures
Below find all treatments and procedures carried out at the Rambam medical center:
Kidney transplant
Cardio surgery
Medical childcare
IVF
Hematology-related problems
Orthopedic issues
Oncological assistance
Neurosurgery
Ophthalmology
For more information about the treatments and procedures offered by Rambam Hospital, please contact us!
---
---