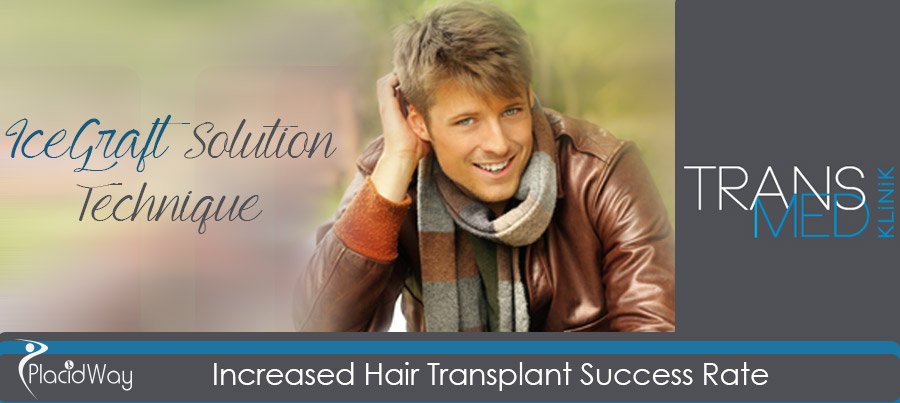 Transmed Offers New IceGraft Solution Technique for Increased Hair Transplant Success Rate
Transmed, located in Istanbul, Turkey, is one of the biggest providers in hair restoration and cosmetic surgery field, achieving its competitive advantage with its professional management, corporate culture, high-end technology hair treatments and physicians specialized and experienced in hair restoration and cosmetic procedures.
Dr. Melike Kuhlaci, Founder and Director of Transmed and her experienced medical team, are continuously looking for innovative methods for a successful hair transplantation procedure. Such a method is the IceGraft Solution used to make hair follicles stronger and more reliable before being transplanted.
There are a variety of solutions that grafts can be stored in during the Hair Transplant to maintain their viability and insure maximum growth. Our understanding of the ideal holding solution continues to evolve. This Solution is an optimized low temperature preservation medium that extends the life of cells, tissues and organs outside the body. It is particularly useful in hair transplant procedures as a holding solution for hair follicles while outside the body waiting placement into the scalp.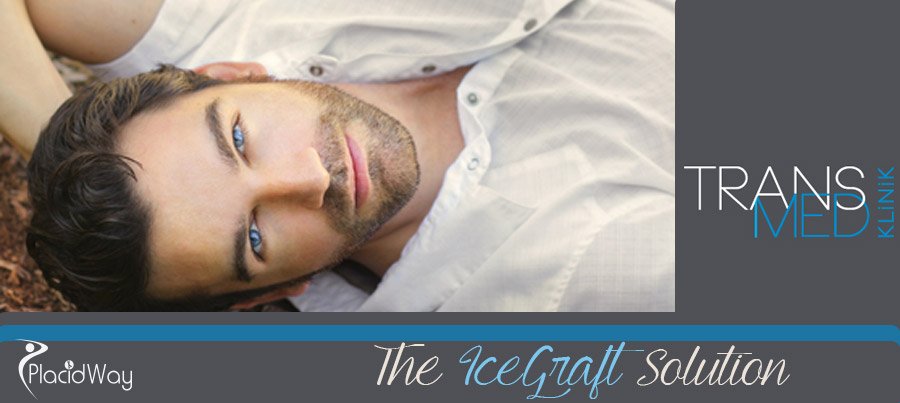 IceGraft Solution
IceGraft Solution includes components that scavenge free radicals, provide pH buffering, osmotic support, energy substrates and ionic concentrations that balance the intracellular state at low temperatures.
Solution contains two potent antioxidants, glutathione and a synthetic analog of vitamin E. Its proprietary, optimized formulation mitigates temperature-induced molecular cell stress responses that occur during chilling and re-warming of grafts. This results in significantly extended viability of grafts waiting placement during the hair transplant procedure. It is serum-free and protein-free, giving it hypoallergenic properties.
"In our society, a head full of hair is associated with health, attractiveness and strength. Stereotyped thoughts that men suffering from hair loss seem older, less attractive and even weak and unhealthy predominate in our culture. That is why the medical team at Transmed Clinic is continuously looking for safe and efficient hair transplantation methods. The new IceGraft solution technique is the perfect way to make hair follicles stronger and increase the success rate of the procedure," says Dr. Melike Kuhlaci.
Temperature Control
To ensure maximum graft quality, it is important that the temperature of the holding solution is maintained at a constant level specific for that medium. To accomplish this, we monitor the temperature of the holding solution throughout the hair restoration procedure using a digital sensor.
The price for the procedure varies between $4,400 and $5,000 depending on the complexity of the procedure and the number of grafts which have to be transplanted.
"Transmed Research & Development is continuously creating and achieving better results in treating hereditary hair loss. With the innovative IceGraft technique the success rates for hair transplant are significantly increased. PlacidWay helps patients from all over the world find out and access this technique and make smart choices in their research for hair transplant options abroad," says Pramod Goel, CEO and Founder of PlacidWay.
About PlacidWay:
PlacidWay, a leader in the medical tourism industry, offers extensive information related to medical travel, international medical providers, foreign treatment packages, as well as global destinations for health travelers, helping them get access to personalized, safe, and affordable medical care. PlacidWay's network has over 250 renowned medical centers from more than 30 countries.
 If you need more information about the IceGraft technique or about Transmed Clinic do not hesitate to contact us!