Affordable Laparoscopic Lap Band Procedure in Mexicali, Mexico
Treatment:
Obesity/Bariatric Surgery, Lap Band Surgery
Focus Area:
Obesity Surgery | Laparoscopic Lap Band Surgery | Lap Band Surgery Procedure | Weight Loss | Lap Band Surgery Cost | Banding Lap Surgery | Lap Bands Weight Loss | Lap Adjustable Gastric Band | Mexicali Mexico
---
Best Obesity Surgery Packages, Cheap Laparoscopic Lap Band Surgery Packages, Compare Lap Band Surgery Procedure Packages, Weight Loss Surgery Center, Cheap Lap Band Surgery Clinic, Affordable Banding Lap Surgery Center, Low Cost Lap Bands Weight Loss Packages, Best Lap Adjustable Gastric Band Doctors, Mexicali Mexico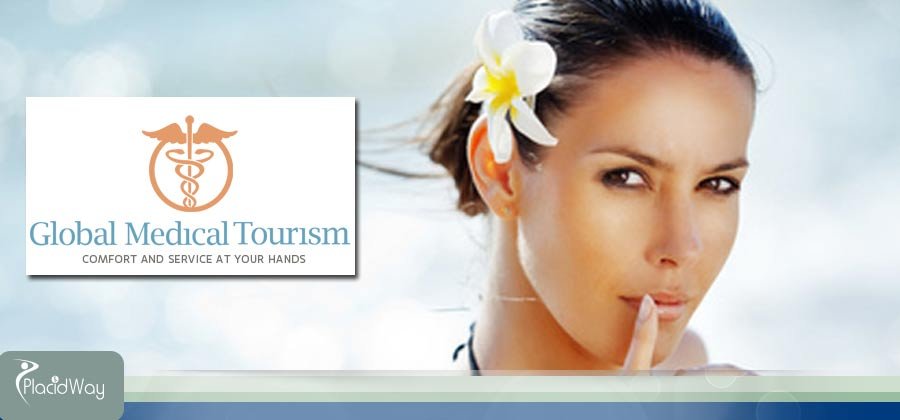 We have contracts and relationships with many established network of hospitals and clinics that have medical technology and at the same time ar cost-effective.

By planning each step way ahead, we remove the element of uncertainty from your trip. Pre-trip planning includes selection of a medical tourism package that fits your needs, option of direct consultations with physician before your trip, help in arranging passport and Visa, making travel arrangements, etc.

Right from the moment you arrive at the airport, we arrange a destination agent who will take cara of all your needs during the visit and make sure your stay is comfortable.

We are easily accessible.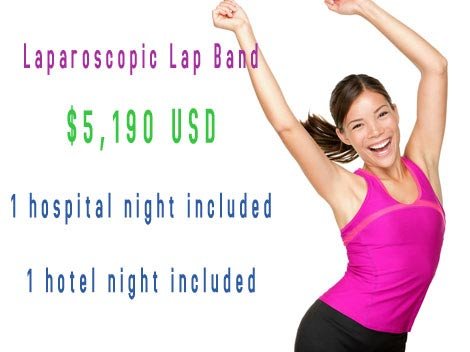 Since its introduction in 2001 to the United States and 1993 to Europe and Australia, the Lap-band is one of the most popular forms of bariatric surgery. The Lap band helps patients suffering with obesity and weight related medical disorders to lose weight by restricting how much food could be eaten over the course of a day, resulting in weight loss. With this simple surgical technique, a smaller stomach becomes full sooner and empties into the intestines at a slower rate, promoting slower digestion. Over time, the band can be adjusted according to patient's desires, or if they have met their goal weight.
Lap Banding Procedure
Before the procedure begins, doctors will have patients undergo extensive testing to be sure that it is safe to proceed. Screening includes a gastroscopy, imaging studies, blood tests and consultations with specialists.
The Lap Band creates a small pouch in the stomach with the use of a stoma, or band, which helps to limit food intake without the need for staples. The procedure is performed under general anesthesia, and varies in surgical time from 30 minutes to 1 hour.
The surgeon makes small 1cm incisions into the abdomen. The Lap band is placed around the upper portion of the stomach. The pouch created through the placement of the band becomes the new stomach, which drastically reduces the amount of food that can be consumed. Once the band is in place, it is possible for the surgeon to adjust it at any time by inflation or deflation.
By having the ability to adjust the Lap band, patients are able to control the amount of weight they want to lose. Adjustments take only a few minutes and involve no pain.
Qualifying for the Procedure
Despite the presence of obesity, the Lap Band procedure is not approved for just anyone. The doctor will decide whether a patient is a proper candidate for the procedure, based on the BMI index, to determine if they fall into the range recommended for surgery.
Patients may be approved for Lap-band surgery if they have a:
BMI of over 40
Twice the ideal weight based on the height
Been overweight for 5 years or longer
Been unable to lose weight through diet and exercise
Benefits of Lap Band Surgery
The Lap Band procedure is much more advantageous than other methods since it includes benefits such as:
No stapling or cutting of the stomach muscles
The size of the pouch can be adjusted according to patient needs, even after surgery
May be removed or reversed
There is a short hospital stay, rarely exceeding 48 hours


Related Experiences:
LAP-band Surgery in Tijuana Mexico
LAP-band surgery in Mexico
Bariatric Surgery in Mexicali Mexico
Duodenal Switch Surgery in Mexicali Mexico
Gastric Balloon in Mexicali
Gastric Sleeve Surgery in Mexicali Mexico - Safe and Trusted
---
Obesity/Bariatric-Surgery Related Packages
Obesity/Bariatric-Surgery Related Experiences