DDr Heinrich Clinic
Breast Augmentation with Autologous Fat and Stem Cells, Liposuction, Regenerative therapies with Stem Cells, Treatments for the regeneration of face, skin, and hair, Therapies for Weight loss, Vienna, Austria

Landhausgasse 2, Vienna, Austria

Specialty:

Alternative Medicine, Anti Aging, Chronic Diseases, Stem Cell Therapy

Focus Area:

Breast Augmentation with Autologous Fat and Stem Cells | Liposuction | Regenerative therapies with Stem Cells | Joint and Osteoarthritis stem cell therapies | Ovarian Rejuvenation | Treatments for the regeneration of face, skin, and hair | Therapies for Weight loss | Vienna, Austria
DDr Heinrich Clinic Profile Overview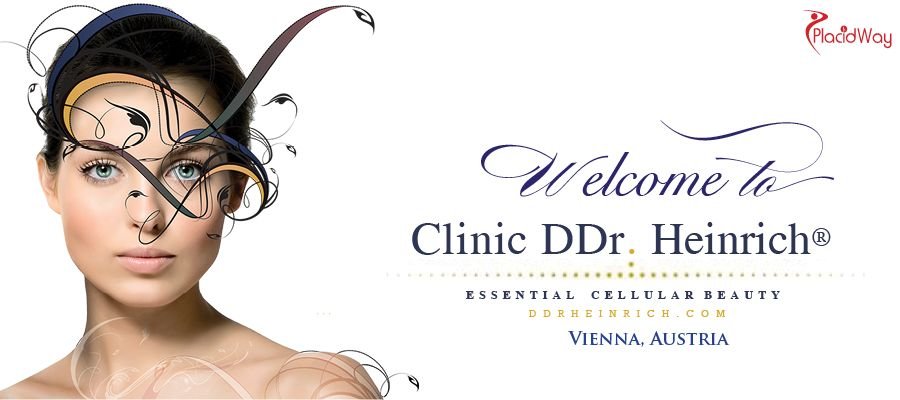 Welcome to DDr. Heinrich Clinic
The DDr. Heinrich Clinic, located in Vienna, Austria, was founded in 1994. The founder of the center, Dr. Karl-Georg Heinrich, enjoys a worldwide reputation for his regenerating and rejuvenating treatments. Patients choosing the DDr. Heinrich Clinic benefits from interdisciplinary therapeutically indicated regenerative and rejuvenating medicine.
What Dr. Heinrich does is replace the need of plastic surgery with his non-invasive procedures, dealing with the symptoms of aging and other aesthetically displeasing body forms through regenerative and rejuvenating medicine. The procedures also have therapeutic effects improving the physical and/or psychological health of the patient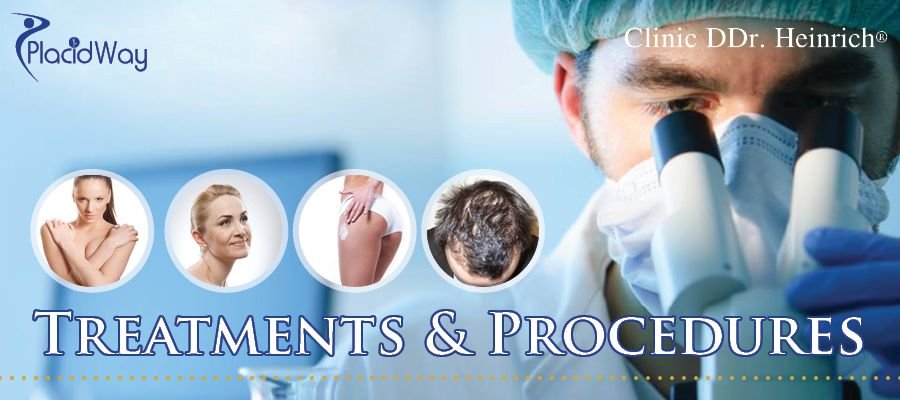 Treatments
In the Clinic DDr. Heinrich patients benefit from minimally invasive, gentle treatments for therapeutically indicated improving, rejuvenating and regenerating the body. DDr. Heinrich is the first European doctor to perform aesthetic treatments with autologous stem cells from autologous fat
Breast Augmentation with autologous fat and stem cells

Liposuction with microcannulas

Regenerative therapies with stem cells

Joint and Osteoarthritis therapies with stem cells

Ovarian rejuvenation

Treatments for the regeneration of face, skin, and hair

Therapies for weight loss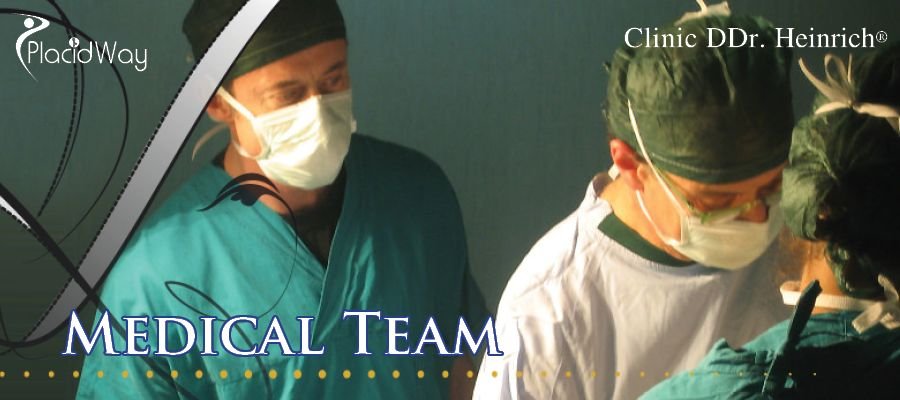 Medical Team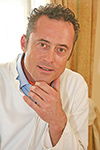 DDr. Karl-Georg Heinrich
DDr. Heinrich is a board-certified general practitioner who works in the areas of therapeutically indicated aesthetic surgery and regenerative medicine. Anti-aging medicine and aesthetic endocrinology are amongst the types of treatment he focuses on.

Dr. Christian M. Emellina
Dr. Emellina is a general practitioner and an ophthalmologist. He is one of our consultant physicians, but performs medical treatments only in his clinics in Italy and France. His specialties include facial surgery and scar correction.
Why choose DDr. Heinrich Clinic?
Exceptional quality medical care

Innovative rejuvenation and regenerative procedures

Board-certified doctors

CE-certified medical products

Highly trained medical team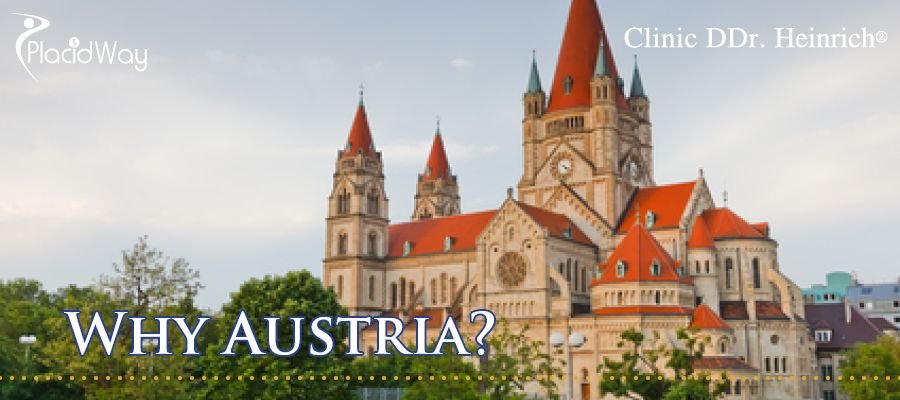 Why Austria?
Austrain healthcare has always been synonymous with quality. Thousands of medical tourists seek medical procedures in Austria, in fields such as obesity, dentistry, plastic surgery, chronic diseases, Stem Cell Therapy and many more. Patients coming here benefit from lower healthcare costs compared to other countries such as the US or Canada. The Austrian quality is known all over the world, and when it comes to healthcare Austrain clinics and physicians do not disappoint.
If you want to know more about the treatments and procedures performed by DDr. Heinrich Clinic, please contact us!

---
---
Reviews
ProMa

Great team, first class care! I feel in competent hands.

Google

Oct 23 2021

Irena

Very competent and friendly team. DDr. Heinrich is very professional and really takes the time to understand the needs of patients and explain all possible treatment options to find the best solution for the patient.

Google

Oct 08 2021

Elena

I would like to leave a big compliment for the ordination of DDr. Heinrich. The team is super friendly. My questions were answered very competently and respectfully by Dr. Henry enlightened. Thanks. Highly recommended.

Google

Sep 21 2021
---
Alternative-Medicine Related Packages