Hospital Universitario Austral
Buenos Aires, Argentina
Av. Pte. Peron 1500, Derqui, Partido de Pilar

Focus Area: Urology | Gynecology | Cardiovascular Surgery | Orthopedics | Oncology | Head and Neck Surgery | Nuclear Medicine | Buenos Aires, Argentina
Urology, Gynecology, Cardiovascular Surgery, Orthopedics, Oncology, Head and Neck Surgery, Nuclear Medicine, Buenos Aires, Argentina?
Profile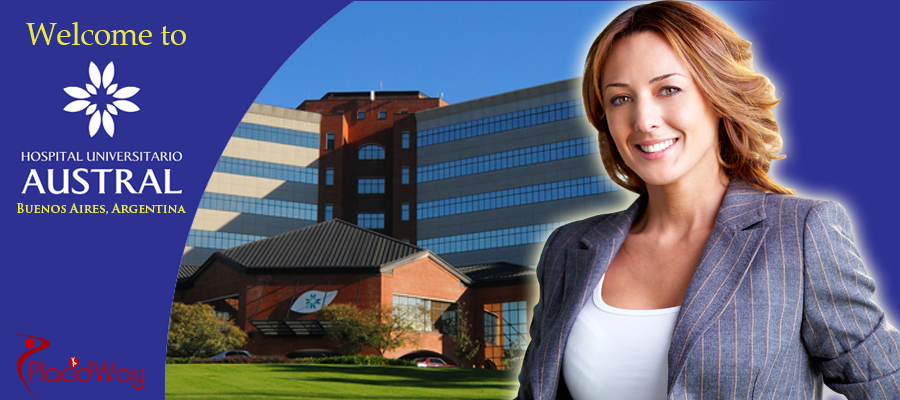 Welcome to Hospital Universitario Austral
Hospital Universitario Austral, located in Buenos Aires, Argentina, is a University organization, dedicated to the assistance, teaching and biomedical research, committed to the search for the truth and the culture of life, with special emphasis on the quality of work and patient safety.
Hospital Universitario Austral, together with the Faculty of Biomedical Sciences and Austral Health, forms the Academic Center of Health of the Austral University.The three units constantly intertwine their activities. However, Austral Hospital relies especially on the medical care of patients, the Faculty of Biomedical Sciences is responsible for coordinating the education and research tasks and Austral Health offers a comprehensive health care system for its members.
Medical departments
Allergy and Immunology
Pathological Anatomy
Orthopedics
Oncology
Urology
Gynecology
Head and Neck Surgery
Cardiovascular Surgery
Nuclear Medicine
Craniofacial Plastic Surgery
For more information about the services offered by Hospital Universitario Austral, please contact us!