Sex Reassignment Surgery | MTF in Thailand
Package price starting from:
$7890
Treatment:
Cosmetic/Plastic Surgery, Sex Change Operation
Focus Area:
Sex Reassignment Surgery | Sex | Sex Reassignment Doctor, Packages, Center, Clinic, Surgeons, Hospitals | Sex Reassignment Surgery | Bangkok, Thailand
---
Best Sex Reassignment Packages, Cheap Sex Reassignment Packages, Compare Sex Reassignment Packages, Sex Reassignment Surgery Center, Cheap Sex Reassignment Clinic, Bangkok, Thailand

Males suffering of Gender Identity Disorder can benefit from genitalia surgery after filling in the required documents. This surgery creates a complete genital anatomy with labia, clitoris and vaginal canal. The clitoris allows stimulation and orgasm. The vaginal canal is 5-7 inches deep and is performed by Penile Skin Inversion technique if the length of the penis is adequate, or by Colon Vaginoplasty technique.

Discontinue hormone therapy at least 2 weeks before surgery to avoid risk of thembus formation
Smoking & drinking of alcohol should be stopped at least 1 month prior to surgery
Must have letter of recommendation for surgery from 2 mental health practitioners
Consultation with specialist
Must have no fluid or food intake for 8 hours prior to surgery
Anesthesia: General Anesthesia
Duration: 5-8 hours

Creation of anatomically realistic external female genitalia complete with labia and clitoris and vaginal cavity with penile skin inversion or colon vaginoplasty. The vaginal tunnel is created between the urethra/prostate gland/bladder and the rectum. The depth of this newly created space is normally between 5-7 inches from the beginning to the end of recto-vesical pouch (depends on patient's penile length).
A portion of glans (head of penis), with its nerves and vessels intact, is converted into clitoris (functional in sensation & appearance).
Excess erective tissue around urethra is removed to avoid symptoms that stem from engorged erectile tissue during sexual arousal.

Only a liquid diet is allowed 5-7 days after surgery. Avoid high fiber drinks or dairy products as these may induce defecation.
Legs should be kept separated when sleeping for about a week.
Clean neo-vagina with antiseptic solution.
Start walking 5-7 days post-op
Use of dilator (from small to larger size) dilate for 30 minutes at least 2 x every day
No sexual intercourse at least 2 months after surgery
Hormone therapy may be resumed 1 week after the surgery (before resuming, consultation with an endocrinologist is highly advised)
Note:
Prices are subject to change without prior notice.
Further details of procedures may be requested through e-mail.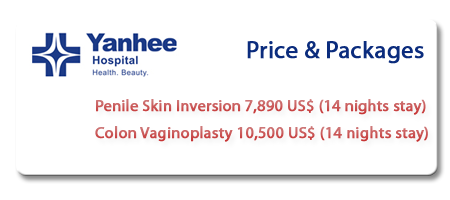 Yanhee International Hospital is dedicated to provide the highest quality of service and excellent patient care in a cost-effective manner.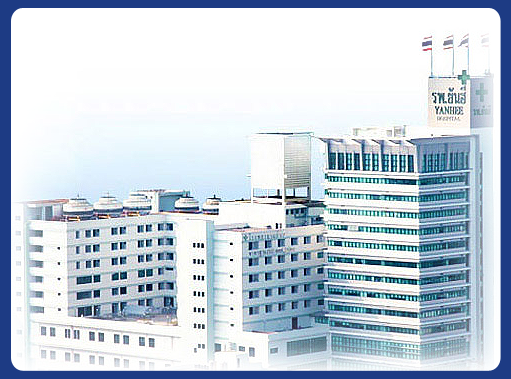 Yanhee International Hospital is one of the largest hospitals in Asia with the biggest plastic surgery department. In the last 20 years of quality service we have expanded and grown to an international standard level that has attracted innumerable patients from all corners of the world. 
We are one of the best hospitals in the field of plastic and cosmetics surgery in Thailand. Our popularity of medical tourism and the quality of our services its' given by the phenomenal rise in the number of forgiven patients are representing 144 countries.

Related Experiences:
Gender Reassignment Surgery Male to Female in Bangkok, Thailand
Female to Male Gender Reassignment Surgery in Bangkok Thailand
Gender Reassignment Surgery in Thailand
Breast Lift in Bangkok Thailand
Facelift in Bangkok, Thailand
Rhinoplasty in Bangkok, Thailand
---
Cosmetic/Plastic-Surgery Related Packages
Cosmetic/Plastic-Surgery Related Experiences