Phoenix Hotel
Best Cosmetic Surgery Croatia, Child Dentalcare Center Croatia, Affordable Fertility Treatment Croatia, Cheap Eye Care Croatia, Effective Anti Aging Care Croatia, Top Fertility Treatment Center Croatia, Low Cost Skin Care Doctors, Cheap Eye Care Surgeons, Zagreb, Croatia

Eastern Zagreb, Sesvetska Cesta 29, Zagreb 10360, Croatia

Specialty:

Alternative Medicine, Anti Aging, Cosmetic/Plastic Surgery, Eye/Lasik Care, Fertility Treatment, Sports Medicine, Weight Loss Program

Focus Area:

Phoenix Hotel Croatia | Affordable Cosmetic Surgery Croatia | Top Infertility Doctors Croatia | Child Dental Care Center Croatia | And more
Phoenix Hotel Profile Overview

Welcome to Hotel Phoenix
"The most romantic hotel in Croatia in 2013"
Luxury Travel Guide
A personalized welcome, top-notch professional services, availability of state-of-the-art medical technology, all of these make up the VIP treatment you can enjoy with our outstanding "Phoenix Medical Tourism Programme".
Schedule an appointment for a desired specialist consultation or test, in accordance with your travel requirements. Our personal assistant service allows you to complete all your tasks conveniently, saving time and money!
The Phoenix Hotel will enchant you with its luxury & friendly atmosphere, timeless elegance, world-class service and fabulous cuisine.
Enjoy our luxurious rooms, relax in our wellness & spa center, play golf on our indoor driving range or taste an unforgettable dinner!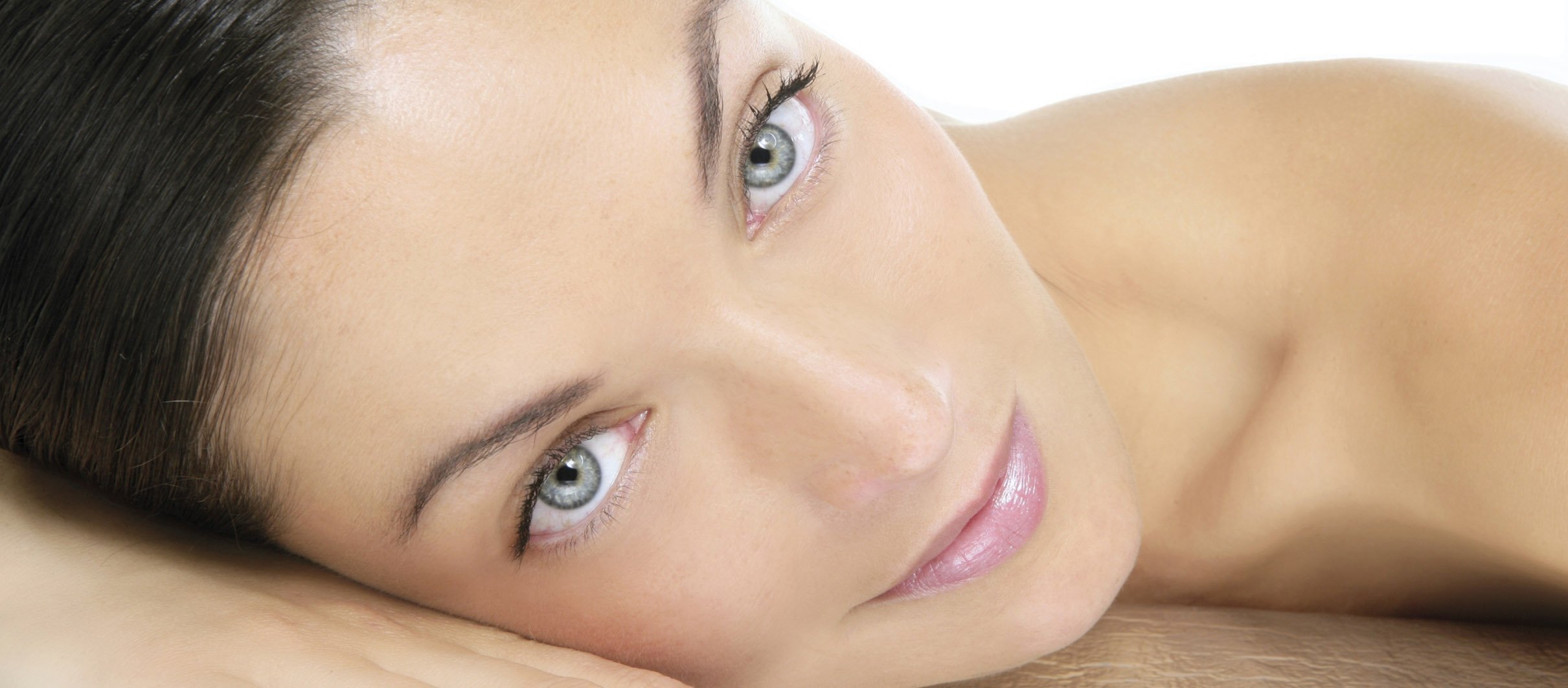 Specialized Treatment
Anti Aging & Dermatology

Plastic Surgery

Medical Welness & Spa

Dentistry

Weightloss Program

Physicaland sports medicine

Eye Care

Fertility Treatment

Alternative Medicine
Choose Hotel Phoenix Because:
It is the small boutique hotel with personalised approach to each client

Has individual approach to nutrition plan for each client

Providing patients an ideal interactive and perfect environment for healing process
Has certified medical programs
Expert management and medical team
Experienced Team of Doctors and Specialists from all fields of Medicine with years of experience
Experienced paramedical staff and nursing team with knowledge in all areas of medicine

Located on the eastern part of the city of Zagreb on the main city road, only 300 meters from the Zagreb bypass
Wellness & spa facilities for relaxing and enjoy

You can hire a personal assistant who is available 24/7
You can rent a car at reasonable prices

---
Phoenix Hotel, Zagreb, Croatia Profile Details


Here at Phoenix Hotel in Croatia it is our pleasure to give you the
peace, relaxation and security that you require
for a complete and pleasant recovery!

The management and staff ofPhoenix Hotel would like to extend a warm welcome to you, our special client to one of the premier small hotels in Croatia.

Our colleagues in the medical field with our dedicated team of consultant staff provide the very best of comprehensive medical care for your well-being and treatment, making this a place of healing and comfort for you.

The facilities are centered on your best recovery and designed to facilitate us helping you to regain your health as fast as possible.

Facilities and Services
We are the best in this geographical area and we provide our clients with the top research and treatments in:
Anti Aging & Dermatology

Plastic Surgery

Medical Welness & Spa

Dentistry

Weightloss Program

Physical and sports medicine

Eye Care

Fertility Treatment

Alternative Medicine


---
Phoenix Hotel Treatments Offered


Phoenix Hotel has a lot of special
services just waiting to be discovered!

We have top specialists in the following areas:
Anti Aging & Dermatology

Plastic Surgery

Medical Welness & Spa

Dentistry

Weightloss Program

Physical and sports medicine

Eye Care

Fertility Treatment

Alternative Medicine
All prices are on average 50-70% lower than in Western Europe!
We are well equipped to provide special treatment.


Treatment Services
Special Rooms for the most exigent clients

The most exquisite food available

Weddings and Banquets preparations for all our customers

Wellness Services

An ideal place for romance

Special deals for business and groups
After a long trip or a hard day you need a break?
For all our guests we prepare different kind of tasteful enjoyets at the hotel bar:

From the wide range of delycacy select something for yourself:
- Superb Julius Meinl coffee and teas
- Homemade brandys
- Champagne
- Chocolates with coffee
- homemade Cookies
- Savory Appetizer
… and the scent of aromatic candles for relaxation!

Browse in peace your e-mails, drink booze, biting that bit … chat with our courteous waiters about daily events, weather, your wishes for dinner …
Our breakfast dishes include beautifully decorated, served neat, fresh, juicy and sweet:
- Crispy fried bacon
- Chicken frankfurters
- Barbecue sausages
- Turkey bars in sesame
… and if you want something lighter there is an additional choice of hot delicacies:
- Pancakes stuffed with ham and cheese
- Baked crepes stuffed zucchini
- Homemade strudel with cream – originaly "štrukle"
- Vegetables in butter
- Baked tomato gratin with cheese
- Tricolore paprika mix
- Braised mushrooms and baked beans …

Of course, you can choose between several types of warm rolls and bread directly from our ovens, various spreads, dairy products, cereals, fresh salads, cold cuts, ham, bacon, cheese, …

Choose our breakfast bar with delicious hot and cold drinks:
- Julius Meinl coffee and tea served to taste with lemon or milk
- Natural juices of apples and oranges
- Carbonated or non-carbonated mineral water, and at the end chilled champagne!

… mmm, that's fine! And that smells so good … and the waiters are smiling and friendly from the early morning! It is a real art, breakfast not to be missed!

Our endless swimming pool has a lot of possibilities!

Swim or treat yourself to a hot tub and light therapy. The relaxing effect of water will relax your mind and body and dispel any accumulated stress in the best possible way.

Swimming is ideal for the body as it moves most of the muscles in the body, it does not burden the joints and it increases strength and endurance.

This intelligently designed pool is ideal for:
- Health and Fitness Swimming and exercising in water
- Triathlon training
- Hydro-massage
- Socializing with friends
- Pure pleasure

After using the water contents, rest on modern and comfortable lounge chairs, drink tea or water, eat a piece of fruit, relax your mind and body … the ambience of our space suggests top-quality relaxation that has the goal of completely relaxing the guest.


---
Phoenix Hotel Certificates, Accreditations, Qualifications


Phoenix Hotel has one of the most efficient and client oriented services of its kind in Croatia, and is designed to bring quality medical care closer to its every client!

Phoenix Hotel handles carefully client data for each client using a system which includes digital medical records. We will prepare all data for your record and bring it to your home doctors if you want.
Phoenix Hotel wishes to be one of the top and technically advanced regional private medical assistant that is affordable and client centered.
Our respected team of Medical Consultants and specialists from all fields are well qualified and experienced with years of practice. They are all supported by paramedical staff and nursing team in all areas of medicine to deliver special individual service.
The combined force provides specialized patient care and assuring that all client needs and requirments are successfuly met.


Our Mission:
Deliver best quality medical care services
to all of our clients
Our Vision:
Be the Preferred Healthcare Provider in Europe

Our Objectives
Provide a full range of specialist, clinical and support services.

Emphasize on work ethics and confidentiality.

Provide a safe, secure and conducive environment.

Ensure that patients are cared for and serviced by well trained and competent professionals. Strive and commit to provide quality par excellence service by continuous improvement in quality assurance programs.

Ensure the needs of community to be served are addressed and to include patient's and family rights.

To ensure patients and family rights are addressed at all times.


---
Phoenix Hotel Testimonials
---
Phoenix Hotel Awards & Recognitions
---
Zagreb, Croatia Destination Overview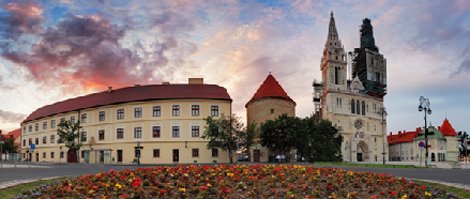 Getting to us is easy, the difficult part is leaving us!

Every city such as Zagreb hides a series of unique things, from adorable streets to bright shopping centers to small cafes and pastry shops all the way to beautiful restaurants… concert halls, large sport events, parks and promenades…
Get to know Zagreb and its surroundings – we will help you to make right choice according to your interestes::
• Useful informations
• Tourist site-seeing of the city of Zagreb
• Parks of the city of Zagreb
• Museums
• Galleries of photographs of the city of Zagreb
• Zagreb through the centuries
• Daily excursions to the surroundings of Zagreb
We are located on the eastern part of the city of Zagreb on the main city road, only 300 meters from the Zagreb bypass! When you head straight towards the west without turning, after about 10 kilometers you will find yourself in the center of the city.
If your destination is the southern or western part of Zagreb, go over the bypass and you are in New Zagreb in 12 minutes, in the new Arena center in 17 minutes and in 20 minutes you are in the western part of the city in Jankomir.
We offer our guests taxi services with special prices to any location in the city. The hotel is located in the vicinity of the city railway which can take you to the center of the city in just 12 minutes.
Transportation methods:
Rent a car
For our clients only, we have prepared an extremely favorable rent a car service, with a wide selection of cars, from economic to luxury class.
Zagreb Airport
Is an approximately 25 minutes drive and the price in one direction amounts to 12.00 Euros.
Railway Station
You will reach in a short walk for about 15 minutes.
Public Transportation
We suggest you use the city railway and you can reach the center of the city in 12 minutes.
The bus station is only 200 meters from the hotel and we can provide you the schedule.
The Highway
When you are traveling from the west, east or north, you get off the bypass towards our hotel at the Dugo Selo/Sesvete junction. Get off the bypass and head towards the west.
Only approximately 300 meters from the descent off the highway from the right side of the street is our hotel. The entrance to the hotel yard and large parking is east of the hotel building.


---
---
Alternative-Medicine Related Packages