Best Endoscopic Facelift Package in Bangkok Thailand
Treatment:
Cosmetic/Plastic Surgery, Face Lift
Focus Area:
Best Endoscopic Face Lift in Thailand | Cheap Face Lift Surgery in Bangkok | Compare Face Lift Surgery Prices in Thailand | Bangkok, Thailand
---
Best Endoscopic Face Lift in Thailand, Compare Face Lift Surgery Prices in Thailand, Cheap Face Lift Surgery in Bangkok, Cheap Face Lift Clinic in Thailand, Top Face Lift Surgery Clinic in Bangkok

Best Endoscopic Face Lift Procedure in Thailand by the Nirunda Clinic Bangkok
We all want to stay young forever! 
Look and feel beautiful and confident without thinking twice about sagging cheeks or forehead!
A new fresh look will put a smile on your face!
Fool time with Nirunda Clinic - here to help you restore your former beauty with an Endoscopic Face Lift!
Endoscopic Face Lift in Thailand
An endoscopic facelift in Thailand can restore your beauty with no visible scars because Nirunda uses the most innovative techniques.
As opposed to the traditional Face Lift, the newer endoscopic facelift, uses 4-5 mm incisions in the scalp and temple region and uses an endoscope (small camera with light source attached) and performs all the necessary surgery.
Traditional facelift - using a surgical knife would have left visible scars.
Therefore, the biggest benefit of endoscopic facelift at Nirunda in Thailand is that of minimal or no scarring with minimal chance of any permanent numbness. Also, because it focuses on the specific parts of the face, the surgeon is able to better perform the surgery.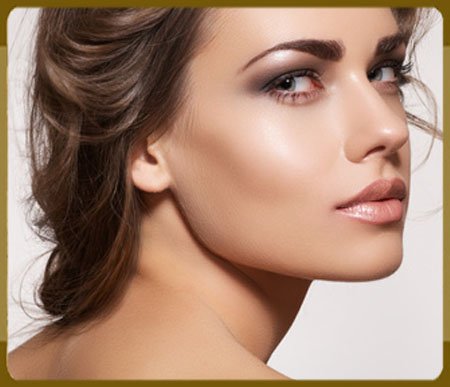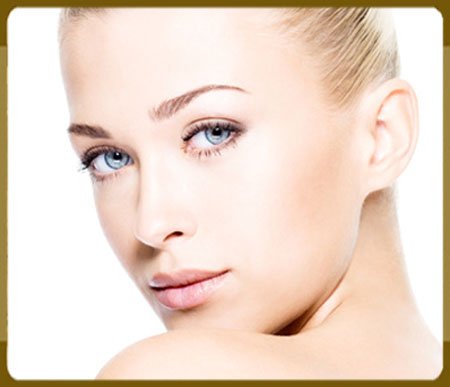 Nirunda's endoscopic facelift in Thailand is intended to lift the tissues of the face and neck in an effort to improve the jawline, neck and descended tissues of the face.
Nirunda's Endoscopic Facelift in Thailand Procedure
Nirunda's endoscopic approach is done by minimal incision, which works very well in the brow and mid-facial regions.
The endoscopic facelift typically takes about three to four hour to perform. Endoscopic facelift begins by making small incisions in the hairline and in the mouth.

The eyebrow is elevated to a higher position, the glabellar area is treated with cable sutures. Midface soft tissue is repositioned and the cheek is lifted to a higher position.
After the anesthesia worn off you are checked by Nirunda's Cosmetic Surgeon and follow-up for the next 9 days.
What is the Cost of the Endoscopic Facelift Package in Bangkok, Thailand?
What is Included in the Endoscopic Facelift Package?
The procedure cost

Medication
Please note that the endoscopic facelift in Bangkok is usually performed on an outpatient basis and no overnight hospital stay is required.
Nirunda can help you in finding the best hotel that is conveniently close to the clinic and will fit your budget.
Recovery from Endoscopic Facelift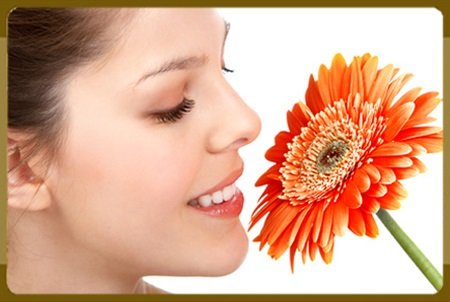 Pain is uncommon in this type of cosmetic surgery - mostly slight discomfort will be felt. It takes two weeks for most of the swelling and any bruising to resolve - some cheek swelling persists for about 3 weeks post-operatively.
Nirunda's facial plastic surgeons use fine, delicate sutures to close all incisions and most are dissolvable. The remaining ones are removed within 7-9 days post-operatively.
Endoscopic facelift plays no role in the repositioning of the jowls, the neck muscle or the deeper tissues of the face. For this, it would be better to choose a traditional Facelift procedure.
Note: The endoscopic facelift can be performed independent of a facelift or in conjunction with a facelift.

Act now to benefit from the best endoscopic facelift procedure in Thailand.
Learn more about Nirunda Clinic Bangkok and all the procedures. Click the button below.

Related Experiences:
Facelift in Bangkok, Thailand
Facelift in Thailand
Facelift in Turkey
Facelift in Colombia
Facelift in Guadalajara, Mexico
Facelift in South Korea
---
---
---
---