TOP CHOICE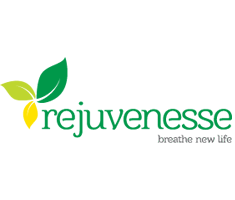 Stem Cell Therapy in India has begun providing effective alternative treatment with stem cells for patients suffering chronic degenerative disorders such as orthopedic, CVS, Renal, Neurology, Sports injuries, Skin care and Hair therapy, Erectile dysfunction, Muscular dystrophy, Spinal Cord Injury and many more.
Healthcare Features:
Age Management
,
Alternative Medicine
,
Anti Aging
,
Cancer Treatment
,
Chronic Diseases
,
Neurology
...
More
ADIGOS Stemcells, Mumbai, India
ADIGOS Stemcells, located in Mumbai, India offers patients from all over the world safe and highly successful stem cell therapy for a variety of medical conditions. ADIGOS Stemcells welcomes both international and local patients with plenty of treatment options: Anti Aging, Bone Marrow, Stem Cell Treatment for Rheumatoid Arthritis, Stem Cell Treatment for Kidney Failure, Stem Cell Treatment for Heart Disease etc
Advanced Health, Mumbai, India
Advanced Health is one of the best medical centers in Mumbai, India. You cn get top treatment with stem cells here, as well as a wide variety of other treatments. Find out how Advanced Health can help your conditions here.

Get a Free Quote!

Free Service... No Obligation... Quick & Easy...
Access 1000s of medical centers and packages with PlacidWay Team!
Apollo Victor Hospital, Mumbai, India
Apollo Victor Hospital provides round the clock services of Medical, Clinical, Diagnostic and Surgical fields in the departments of Emergency, Critical Care, Cardiology, Neuro & Spinal Surgery, Orthopedics, Nephrology, Urology, Cosmetic & Plastic Surgery, Dentistry, Ophthalmology among other medical services.
Emprocell Clinical Research Private Ltd, Navi Mumbai, India
Emprocell Clinical Research Private Ltd is located in the beautiful Turbhe, Navi Mumbai, India. The Emprocell Clinical Research Private Ltd specializes in Neurology, Chronic Diseases, Fertility Treatment, Orthopedic/Knee Surgery, Executive Healthcheck, Heart Care/Surgery. Emprocell Clinical Research Private Ltd is dedicated to the constant pursuit of excellence, committed to high quality medical care, featuring experienced and trained professionals and using the latest technology. In order to contact the medical center, please fill out the contact form.
Fortis Hiranandani Hospital, Mumbai, India
Fortis Hiranandani Hospital, Vashi is a 150 bedded state of the art, Tertiary care Multi specialty hospital. It has 5 OTs and 42 critical care beds. Our key specialties include cardiac sciences, cancer, minimally invasive surgeries, renal sciences, neuro sciences, Obstetrics and gynecology, orthopedics and joint replacements, gastroenterology. We have the best pool of navi Mumbai and Mumbai doctors. With a high focus on patient centricity, we provide quality medical care at affordable price.
Fortis S.L. Raheja Hospital, Mumbai, India
S. L. Raheja (A Fortis Associate) Hospital is a 140 bedded, multi-specialty facility that provides comprehensive & affordable care to patients suffering from various ailments. Known widely as a leading hospital for advanced management in Diabetes & Oncology, the hospital is poised to develop as a centre of excellence in Diabetes, Oncology, Trauma, Cardiac Sciences, Emergency Services and critical care under the professional management of Fortis healthcare.