Grand Resort Bad Ragaz
Bad Ragaz, Switzerland
Grand Resort Bad Ragaz CH - 7310

Focus Area: Grand Resort Bad Ragaz | Bad Ragaz | Switzerland | Skin Care,Cosmetic/Plastic Surgery | Rehabilitation | Executive Healthcheck | Chronic Diseases | Alternative Medicine
Affordable Weight Loss Program, Best Medical Resort, Cheap Skin Care centers, Medical Tourism, Alternative Medicine, Rehabilitation Centers, Wellness Spas, Alternative Medicine Treatment, Affordable Medical Spa Treatment, Best Botox Treatment, Cheap Weight Loss Treatment, Best Medical Tourism in Bad Ragaz, Cheap Cosmetic Surgery in Switzerland, Best Spine Care Treatment in Bad Ragaz, Best Meditation Treatment Center, Bad Ragaz, Switzerland
Profile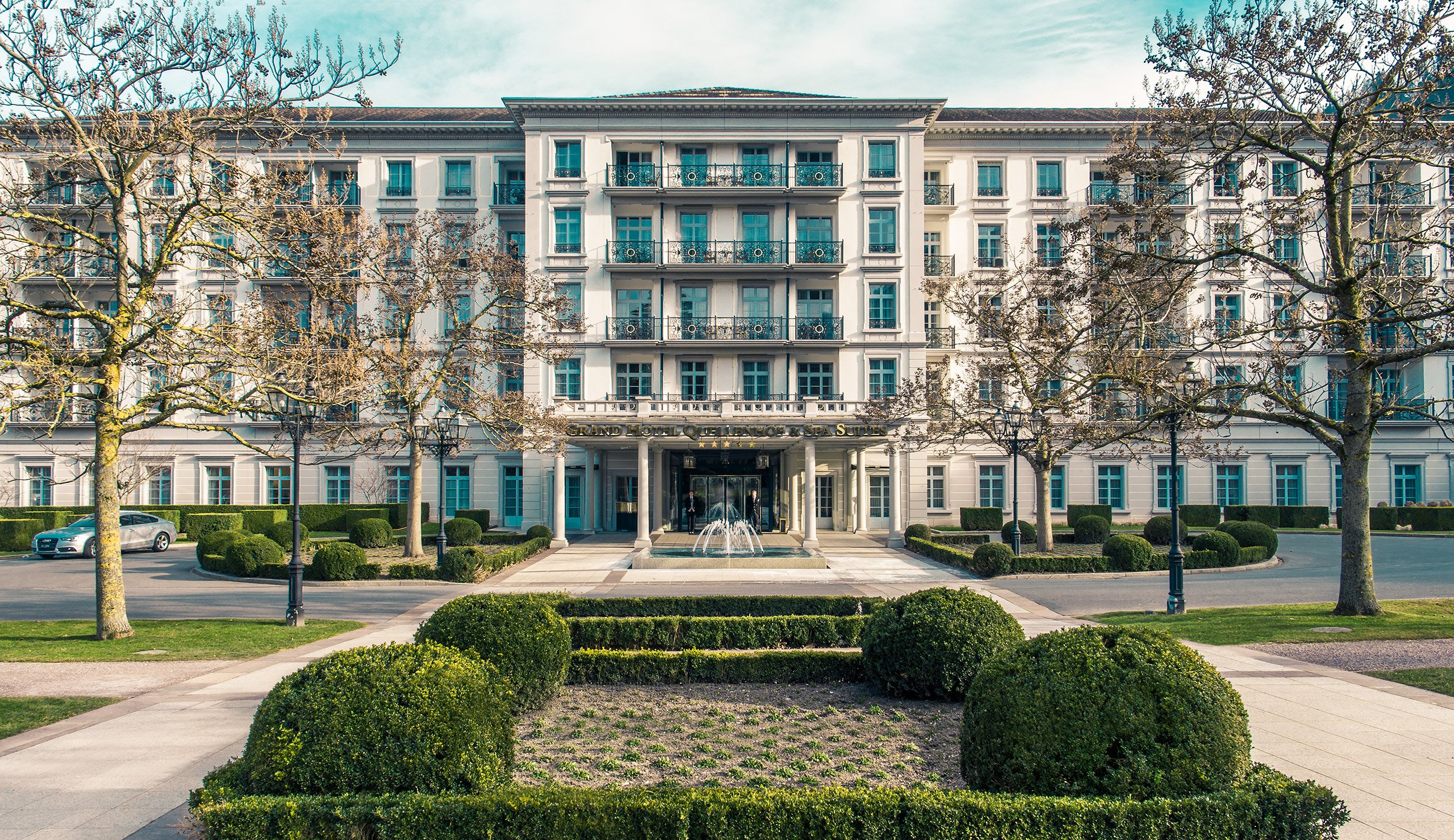 Welcome to Grand Resort Bad Ragaz
The Leading Wellbeing and Medical Health Resort in Europe
Surrounded by tranquillity, space and time, we offer you an exclusive retreat for relaxation and recuperation. At a spectacular location – nestled amidst the foothills of the Alps in Eastern Switzerland.
The Grand Resort Bad Ragaz is centred around a bathing and spa tradition spanning hundreds of years. This tradition forms the basis of the unique combination of our own thermal spring and wellness oasis. Holistic and interdisciplinary medical expertise. Everything that a five-star luxury resort has to offer, including excellent service. As a first-class spa and wellness hotel with its own Medical Health Center, we offer our guests individual paths to and opportunities for relaxation, health maintenance and healing. Our offers are tailored to the individual needs of our guests – whether they are looking for a place to relax and indulge in enjoyable moments, exclusive experiences or a chance to actively improve their health.
Thermal Spa
The 36.5°C thermal water offers our guests unique paths to and opportunities for relaxation, health maintenance and healing. Experience our unique five-star Thermal Spa encompassing 6,050 square metres. With the historic Helena pool, the sports pool, the garden pool, the family spa and an exclusive sauna area. As a hotel guest, you can also enjoy unlimited access to the 7,300-square-metre public Tamina Therme.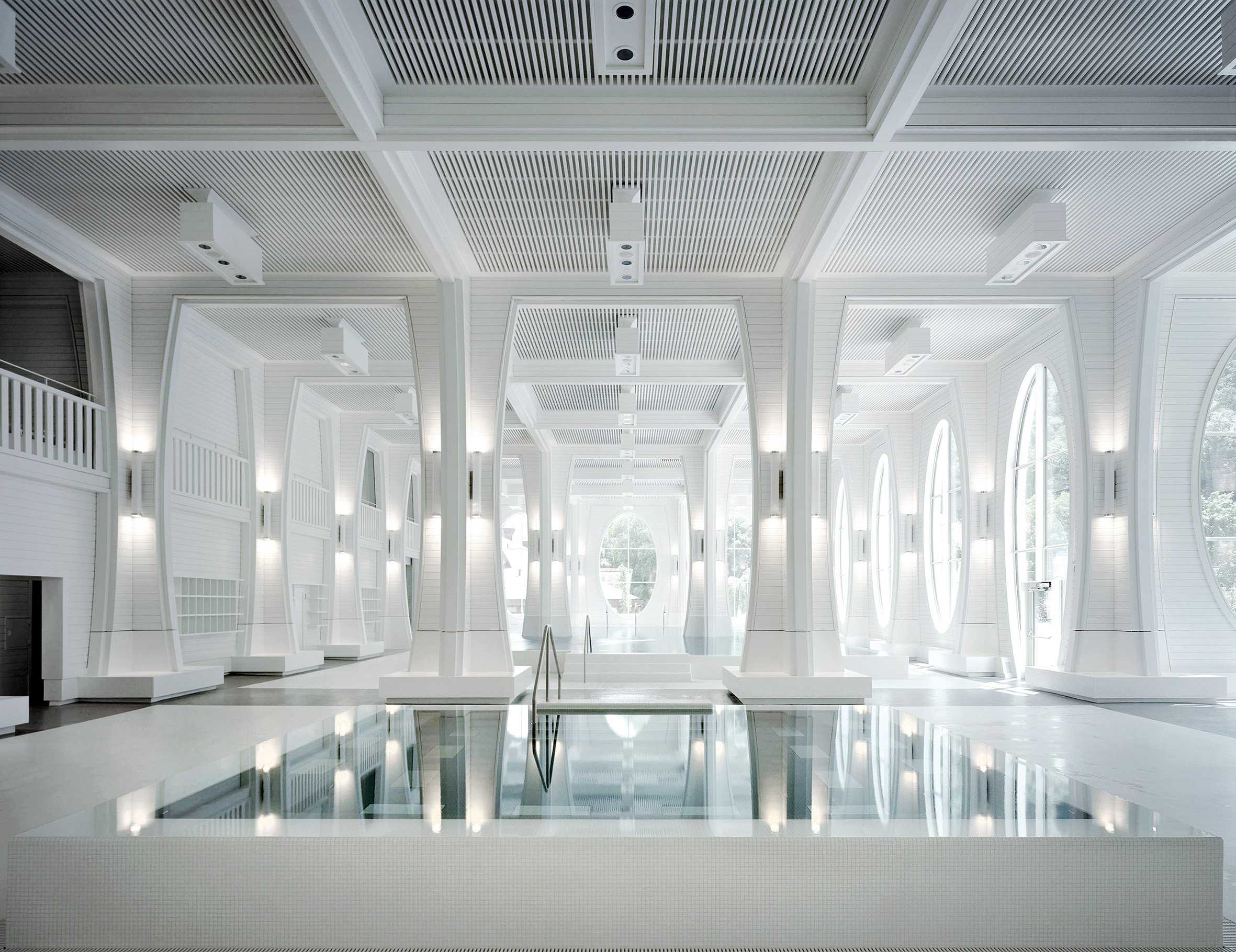 The new 550-square-metre family spa is sure to keep the little ones entertained. Children of any age will now have their very own space to play, dive, and simply splash around together. Swimming fun for the whole family!
With our massages and body treatments you will regain your inner harmony and enhance your overall wellbeing. We pamper you with exclusive treatments for the face, hands, feet and body – all tailored to your skin type. After all, the right care is the foundation for aradiant appearance.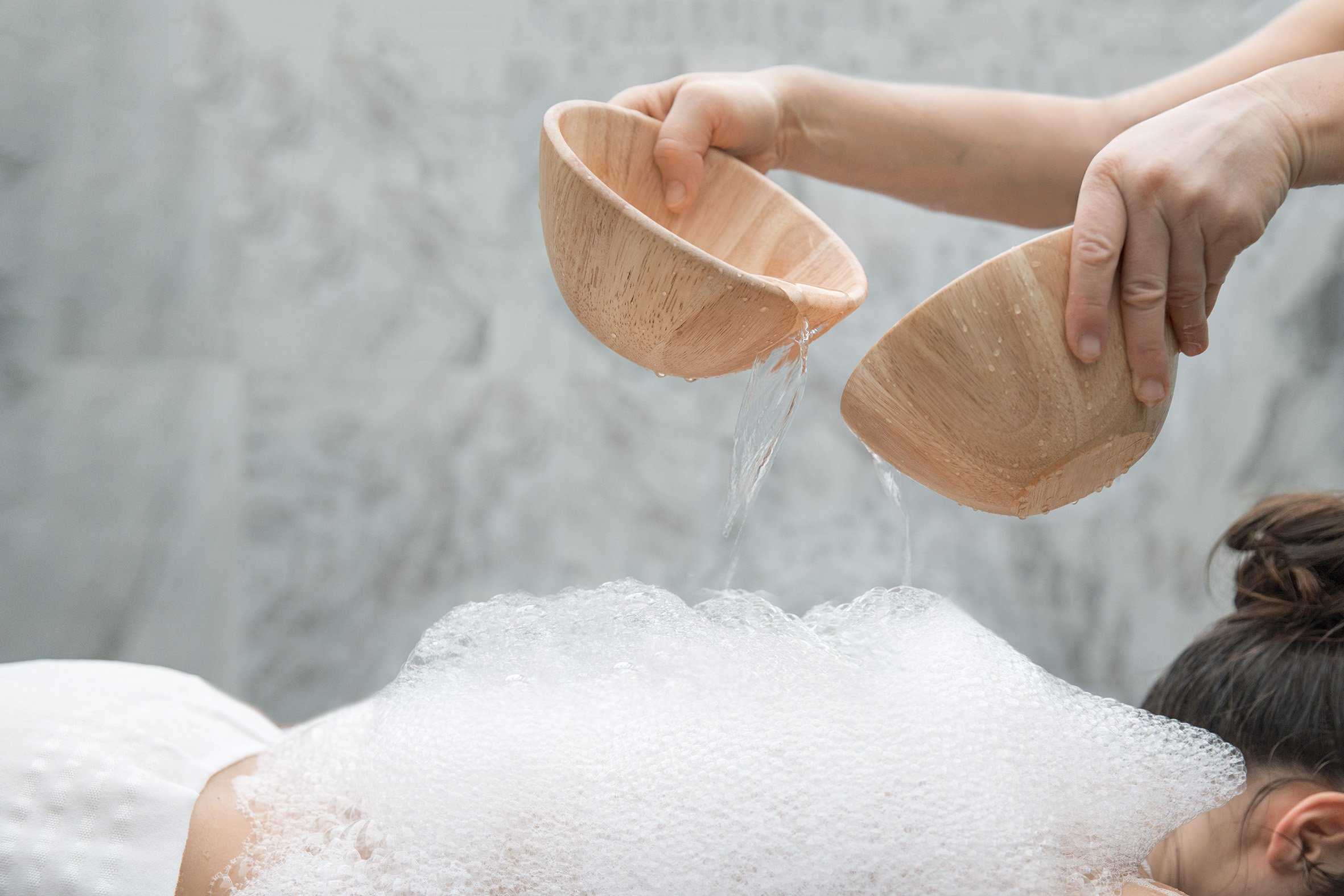 The Ragazer spa programmes are a range of exclusive treatment programmes offered by the Thermal Spa.
* Afford your body & mind a relaxing break - Ragazer Relaxation programme
* Relief fatigue & renew your resources - Ragazer Vitality programme
* Reveal a firmer body with radiant skin - Ragazer Balance programme
* Come back to inner calm & harmony - Therapeutic Relaxation programme
* Find new energy for everday life - work-IT-out days
Details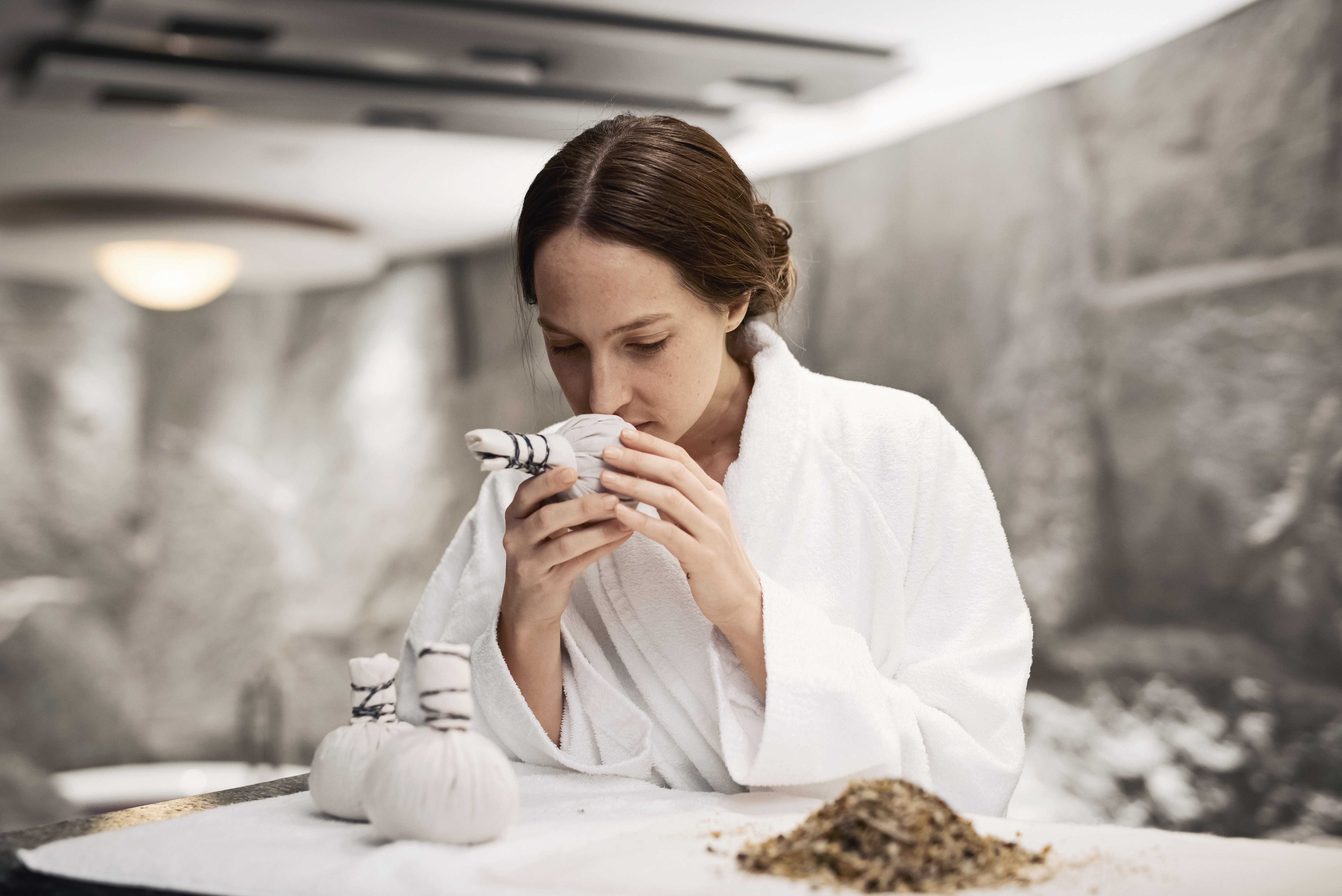 About Grand Resort Bad Ragaz
Long-standing experience, extensive expertise and endless passion – we have all of this and more to offer our patients at the Medical Health Center and the Clinic Bad Ragaz. We are supported in our work by the healing properties of the thermal water from the Tamina gorge, with the low mineral content and the body temperature of the water triggering positive reactions in the body.
In order to enable us to treat all kinds of complaints, the Medical Health Center is divided into the areas of outpatient diagnostics, prevention and rehabilitation. Each department offers in-depth medical expertise, and all practising doctors and therapists provide individual and interdisciplinary treatment.
Our core competences
Everything guests need can be found under one roof. In view of the complexity of people's health, when it comes to check-ups, medical attention and aftercare, a comprehensive range of treatments is essential.
* Check up & diagnostics: Stay healthy for longer. Avoid risks. We offer support with the
right prevention and diagnosis
* Nutrition & Workout: Achieve inner equilibrium with a combination of a balanced diet,
sport, healthy sleep habits and stress management techniques
* Dermatology & Beauty: Happiness brings beauty. Just as beauty brings happiness. We
help you feel good in your own skin
* Movement, Therapy & Sports Medicine: Achieve your personal fitness goals with
support from the professionals at the center for movement, therapy and sports
medicine.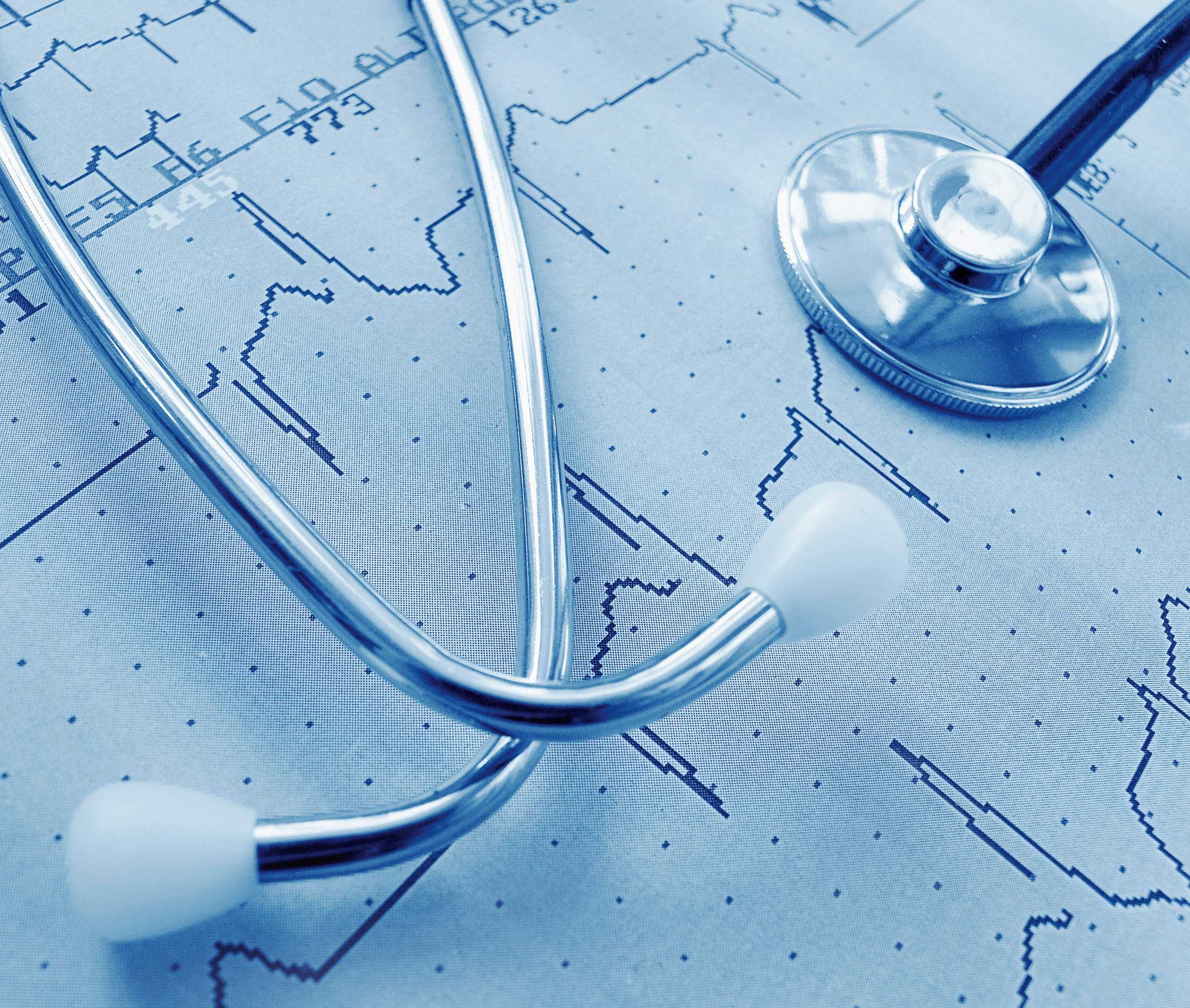 Institutes at the Medical Health Center
Thanks to our cooperation with selected institutes and centres, we are able to we offer our visitors a wide range of services at the very highest level.
* Laboratory: Molecular-pathological and immunological test methods ideally combine
pathology and clinical laboratory diagnostics.
* Vein Center: Angiology deals with diseases of the cardiovascular system.
* MediQi: Complementary medicine is an umbrella term for various treatment methods
which constitute additions to mainstream or academic medicine and follow integrative
medicin approaches.
Clinic Bad Ragaz
The rehabilitation clinic specialises in the care of convalescent patients, and its long-standing experience makes it one of the best in Switzerland. Patients at the Clinic Bad Ragaz are offered a combination of inpatient rehabilitation and five-star care. All in an atmosphere of relaxation and warm hospitality. A well-coordinated team of specialists is on hand to devise individual therapy concepts and provide patients with lasting and comprehensive care – round the clock.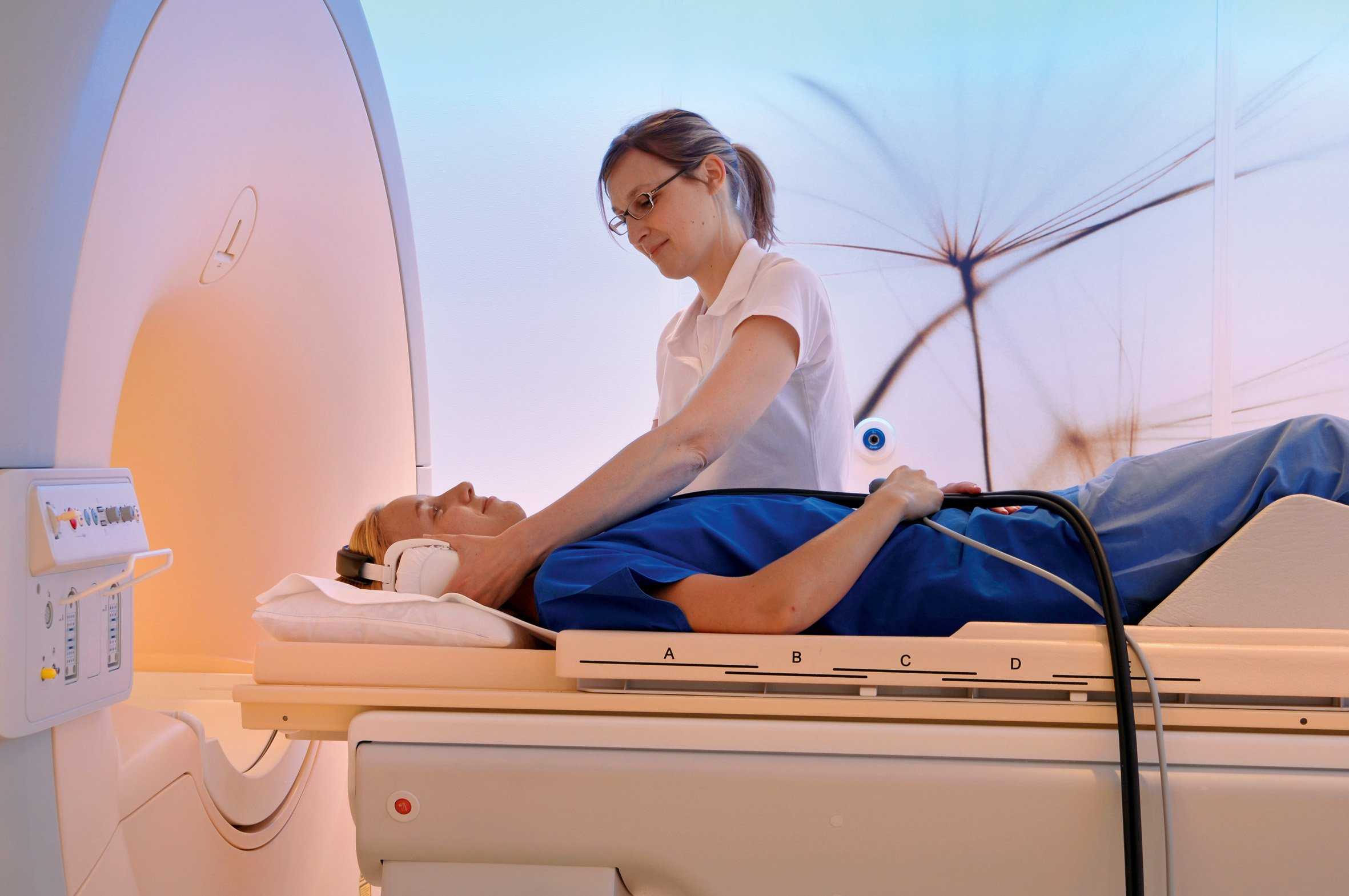 Grand Hotels
Experience five-star wellness at the Grand Resort Bad Ragaz. At our Grand Hotels, tradition meets modernity and comfort. Enjoy the timeless elegance of the Grand Hotel Quellenhof. The sleek design of the Spa Suites or the stylish comfort of the Grand Hotel Hof Ragaz. The Grand Resort Bad Ragaz is truly an exclusive retreat.
As the Leading Wellbeing & Medical Health Resort in Europe, we offer you the unique combination of our own thermal spring coupled with everything a five-star luxury resort has to offer. This is a place with a tradition of sophisticated cuisine and excellent service. Seven restaurants, four bars, a bistro, a café and sushi takeaway offer a variety of delights to treat your taste buds. Whether you are a culture enthusiast or a nature lover, an athlete or a gourmet, a wide range of activities awaits you against a stunning natural backdrop.
Rooms & Suites
Grand Hotel Quellenhof
Timeless excellence. The Grand Hotel Quellenhof embodies the classic, luxurious elegance of Swiss Grand Hotellerie. Blending tradition and modernity. Luxury and elegance. Classic and zeitgeist. The five-star hotel has won numerous awards. A standard that has yet to find its equal. The suites at the Grand Hotel Quellenhof are spacious and have a classic, luxurious design. The finest materials give the Junior Suites, Corner Junior Suites, Suites and Royal Suites their unique style. Noble Italian granite bathrooms. Balconies with stunning views of the surrounding mountain panorama. A perfect living experience. Majestic and impressive. This is the Royal Suite. The queen of the Grand Hotel Quellenhof spans 200 square metres. With a stylish entrance area. A large salon and living room. Noble intarsia parquet flooring. An open fireplace and a black piano. A combination that radiates royal charm.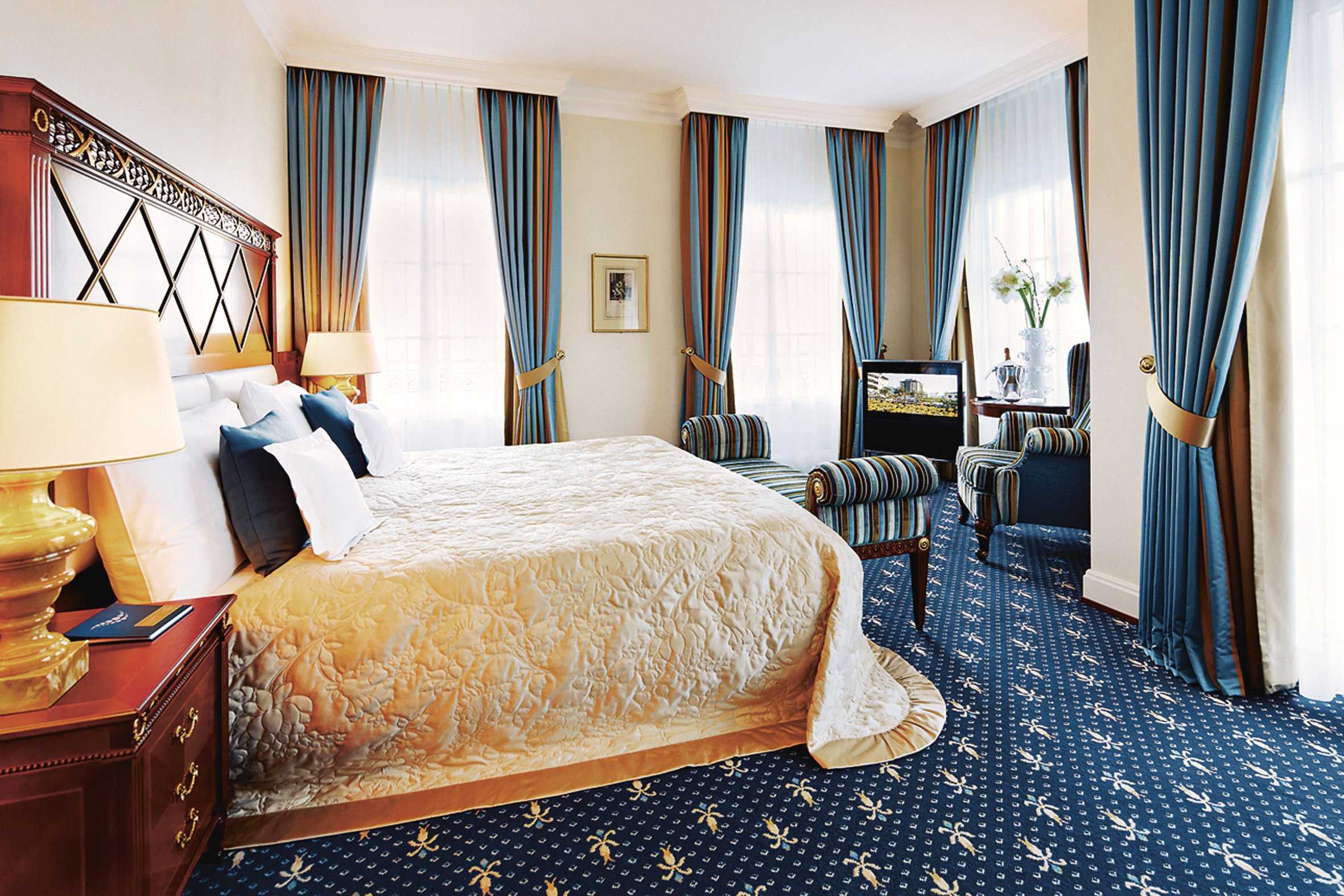 Spa Suites
This is wellness, design and relaxation all in one. Elegant in style, the Spa Suites offer an atmosphere where you can relax, recharge and get away from it all. Ragazer thermal water flows out of every tap. No matter whether in your steam bath or free-standing whirlpool bath – you can enjoy the healing effects of the thermal water in a private setting. The Spa Suites are both elegant and purist. Light-flooded rooms. A breathtaking view of the Buendner Herrschaft. Clear lines and shapes. The finest natural materials. High-end technology and a stylish interior. Five-star comfort at the highest level. With a personal wellness oasis. And running thermal water. The motto here is – immerse yourself, let go and feel better. The two jewels are the Presidential Suite, offering 300 square metres, and the Penthouse Suite with 600 square metres. This is luxury in every respect.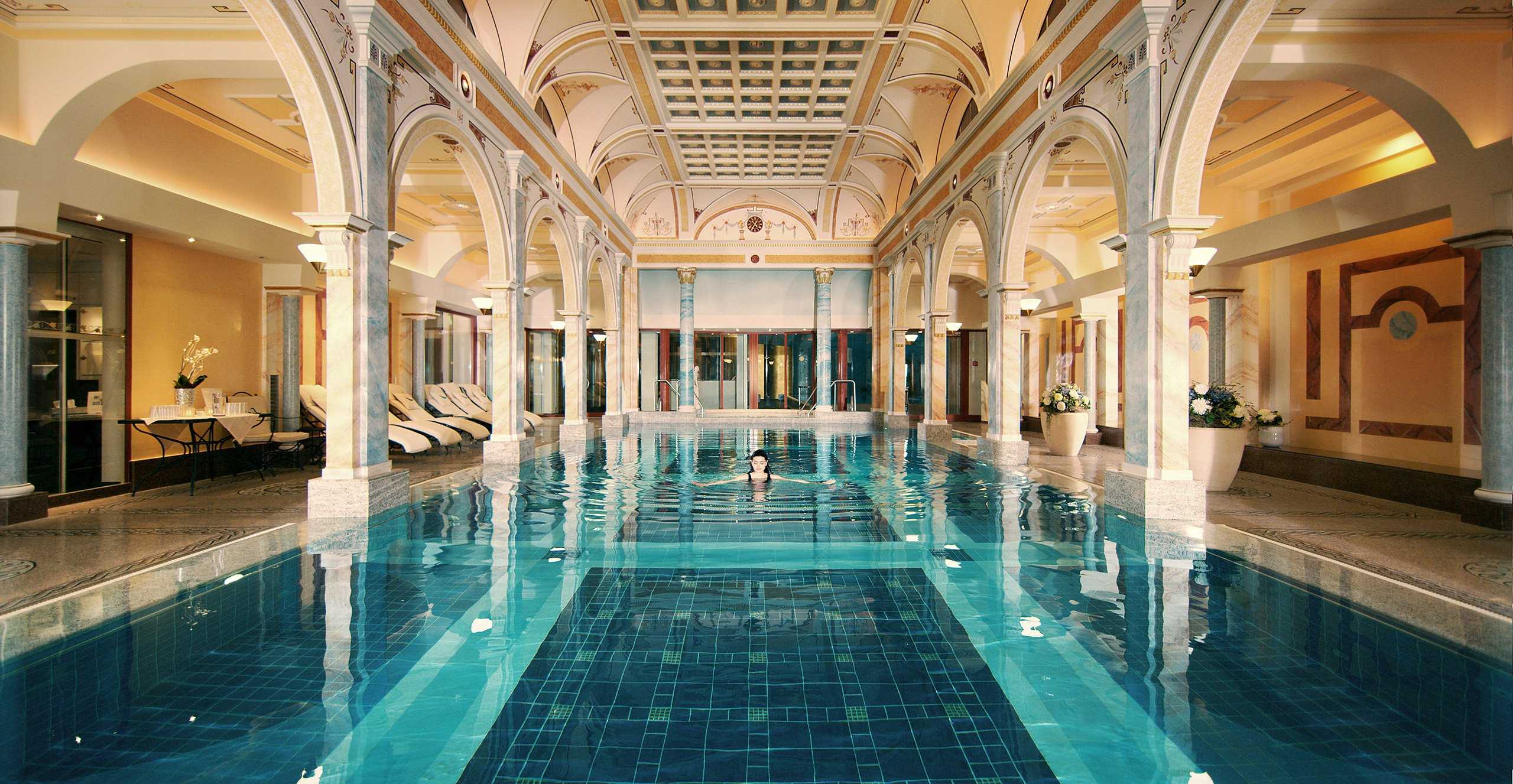 Culinary Delights
IGNIV by Andreas Caminada
At IGNIV, haute cuisine meets the delight of sharing and a homely atmosphere. Enjoy a one-of-a-kind fine-dining sharing experience.
Bel-Air
The Restaurant Bel-Air is an institution. With French haute cuisine, a stylish atmosphere and 15 GaultMillau points.
Olives d´Or
Sophisticated Mediterranean cuisine. With fresh flavours and a Mediterranean ambience. Savour the dolce far niente at the Restaurant Olives d?Or.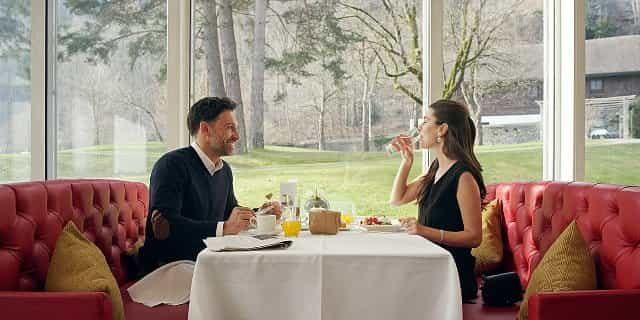 Namun
A masterpiece of Asian cuisine. With 13 GaultMillau points. The Restaurant Namun promises to transport your taste buds to the Far East.
Zollstube
Traditional and charming. Enjoy Swiss specialities paired with a delicious Swiss beer at
the Restaurant Zollstube.
Wartenstein
Come and enjoy the wonderful view, the informal, relaxed atmosphere and the fresh, seasonal and regional cuisine.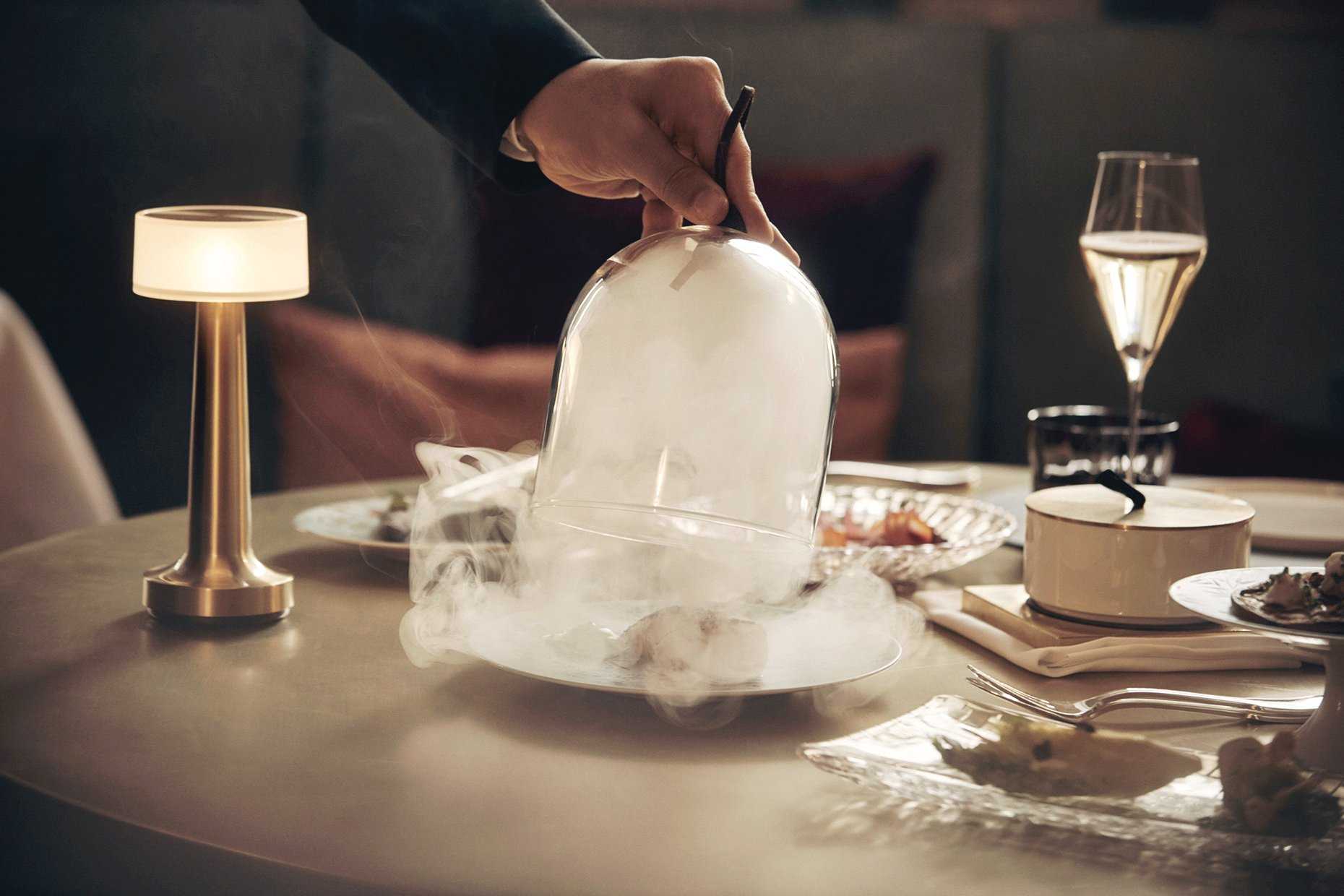 Gladys
Clubhouse classics meet innovative creations. Design meets comfort. Enjoy the culinary diversity on offer at the gladys.
Café Therme
Would you like a tasty snack, some healthy refreshment, a warm lunch or an energy-boosting breakfast? The choice is yours.
Sushi-Take-Away KOISO
At the Sushi-Take-Away KOISO your order is being freshly prepared and ready to be picked up for a enjoyable chop sticks experience.
Bars
The Grand Resort Bad Ragaz has no less than four bars, each with a highly distinctive offering and style.
Treatments
Grand Resort Bad Ragaz
Medical Health Center

Check-up & Diagnostics
Health is vitality. The right prevention will enable you to stay fit and happy for longer. Risk prevention is key, and we can support you in this regard. Regular check-ups and thorough diagnostics play an important part in our overall medical therapy concept. Based on state-of-the-art diagnostic techniques, you receive recommendations for an optimised approach to eliminating health risks. Our interdisciplinary full-body analysis tells you about the functions and capabilities of your organs, and shows you how fit you are. The experienced team of specialists works in close collaboration with in-house institutions, and this approach enables us to respond to the complexity of individual patterns of disease. Our specialisations encompass sleep diagnostics, gynaecology, fertility and complementary medicine.
Treatments & Programmes:
* Health check-up
* Sleep diagnostics
* Gynaecology & Fertility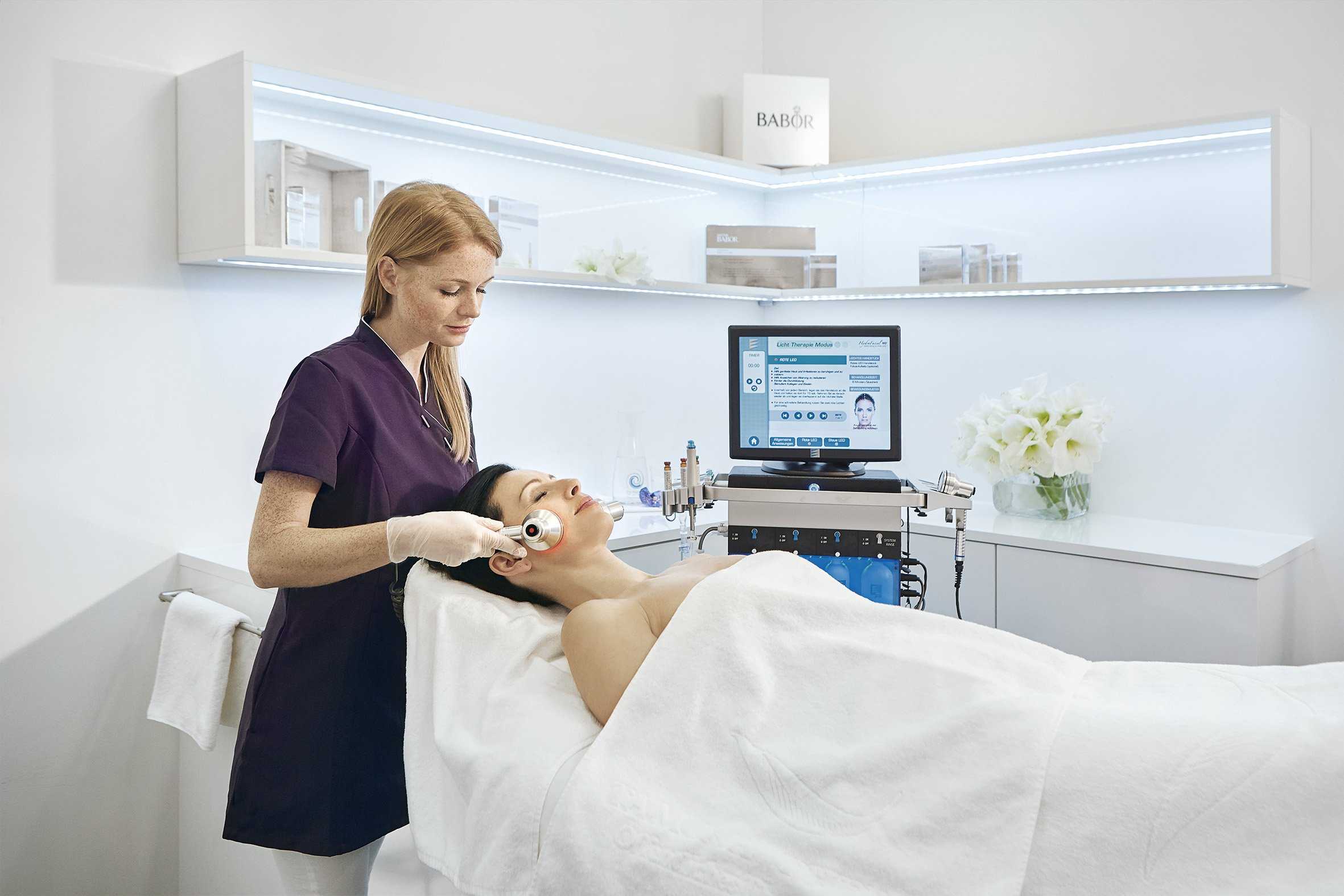 Nutrition, Workout & Metabolic Optimising
Equilibrium is key. A balanced diet, regular exercise, healthy sleep habits and a pragmatic approach to stress – this is the way to guarantee health, enhanced performance and greater wellbeing. The relationships between these success factors are constantly evolving. Nutrition affects the quality of our sleep, for example, while regular exercise in turn helps us to cope with stress. Our declared aim is to find the optimal combination for you. A positive and sustainable change in all four areas calls for a holistic treatment approach and an in-depth, interdisciplinary perspective. Unlock new strength with the support of our medical staff, and achieve an all-round feeling of wellbeing in your body. We help you attain your steady state – your very personal state of equilibrium.
Treatments & Programmes:
* Medical Health Coaching
* Nutritional advice
* Ragazer Weight Loss
* Ragazer Anti-Aging Stay Young
* Ragazer Detox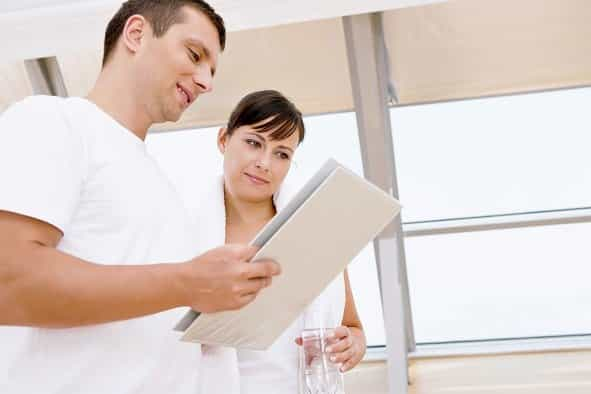 Dermatology & Beauty
Beauty is subjective – only those who are happy with themselves and their appearance can truly feel good in their own skin. Feelings of self-confidence and being comfortable with our appearance have a huge impact on our enjoyment of life. Happiness brings beauty – just as beauty brings happiness. Dermatology and allergology, dermacosmetics and laser treatments all form part of this range, as do dental health and implantology. Also included are general dermatological consultations and treatments with rejuvenating factors, and a team of specialists is on hand to provide treatment in the areas of aesthetic and plastic surgery.
Treatments & Programmes:
* Dermatology, Med Skin Care & Laser treatment
* Plastic Surgery
* Dental Health & Implantology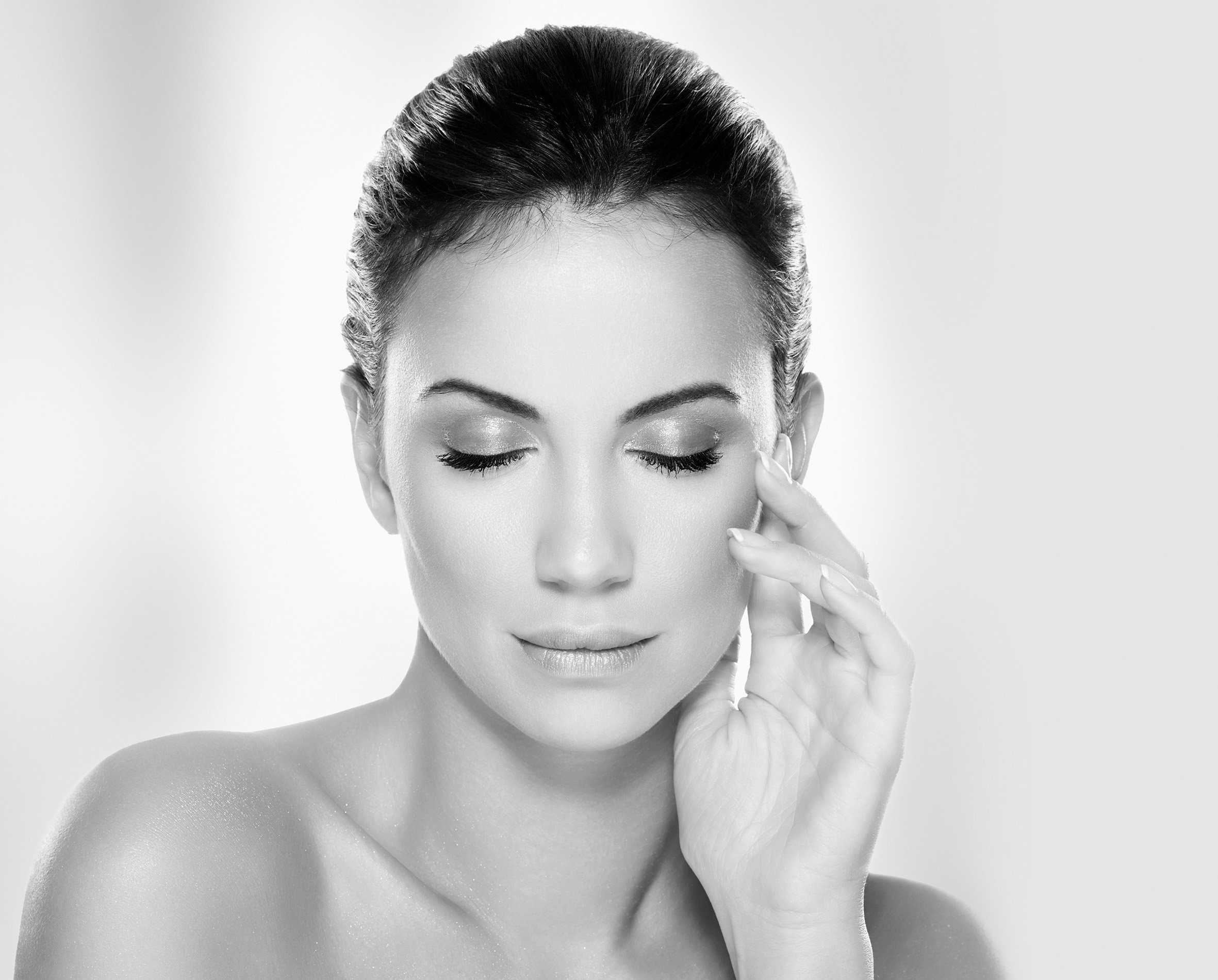 Movement, Therapy & Sports Medicine
Achieve your goals at one of Switzerland's best centers of competence for sports medicine. The team of doctors and therapists at the center for movement, therapy and sports medicine at the Grand Resort Bad Ragaz will help relieve your complaints with individual therapy and training methods. Find the support you need. All treatments are tailored to the current state of your health as well as the diagnosis of the doctor who is treating you. A wide range of therapy methods in the water also enable you to experience the healing effects of the Bad Ragaz thermal water. If prescribed by a doctor (CH) or private insurance, individual therapeutic treatments may also be charged to your health insurance.
* Physiotherapy and medical massages
* Swiss Olympic Medical Center
* Fitness center BENEFIT
* Personal training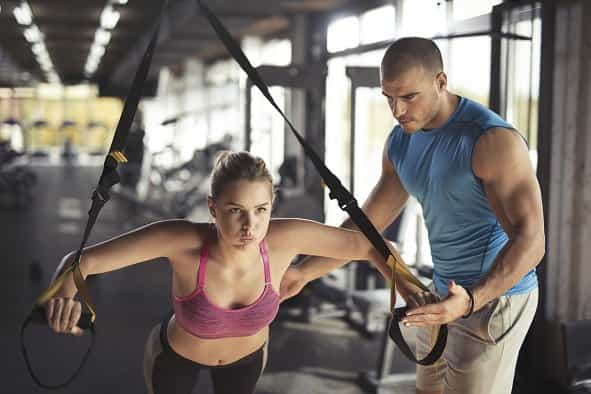 Destination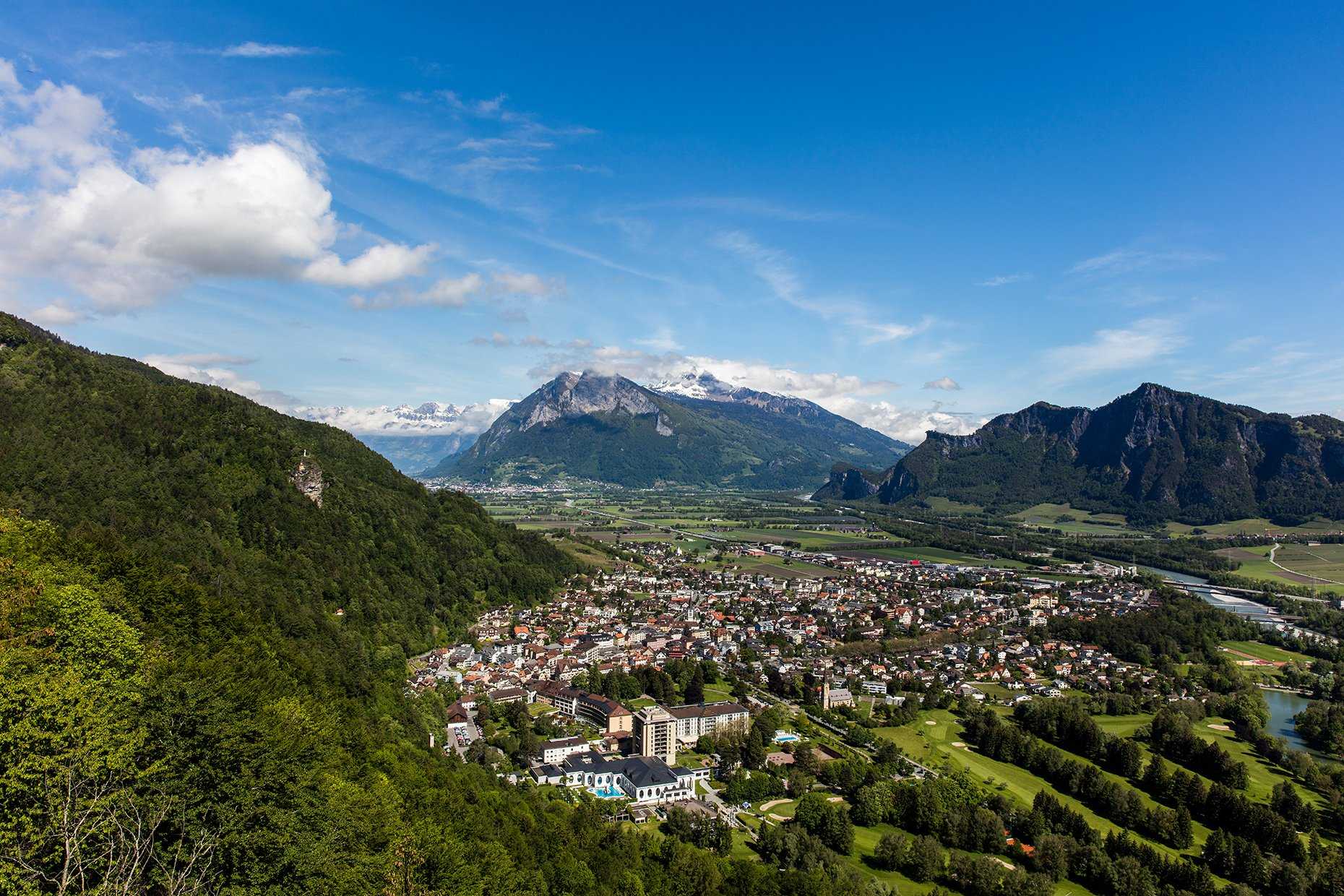 Bad Ragaz Location
Bad Ragaz is located in Eastern Switzerland about three hours by car from Munich and an hour's drive from Zurich. A limousine service from the railway stations at Bad Ragaz, Sargans and Landquart is available to guests of the resort free of charge. Liechtenstein, Chur and the Bündner Herrschaft region are right on the doorstep, while St. Moritz, Lake Constance and Appenzell are not far away.
Destination
Hiking in picturesque landscapes, sports experiences near cristal clear mountain lakes and on the boarder of Lake Walen, alpine idyll in Amden, relaxing in the thermal baths of Bad Ragaz, toboggan rund and scooters at Kerenzerberg, fresh air to enjoy in Flumserberg or mountainbiking in one of the valleys- these are holidays to dream of. The holiday region Heidiland stretches from the western part of Lake Walen to Bad Ragaz in Eastern Switzerland. Johanna Spyri, known author of Heidi, relaxed here over 150 years ago. Inspired by the beautiful landscapes she wrote "Heidi", her best known novel.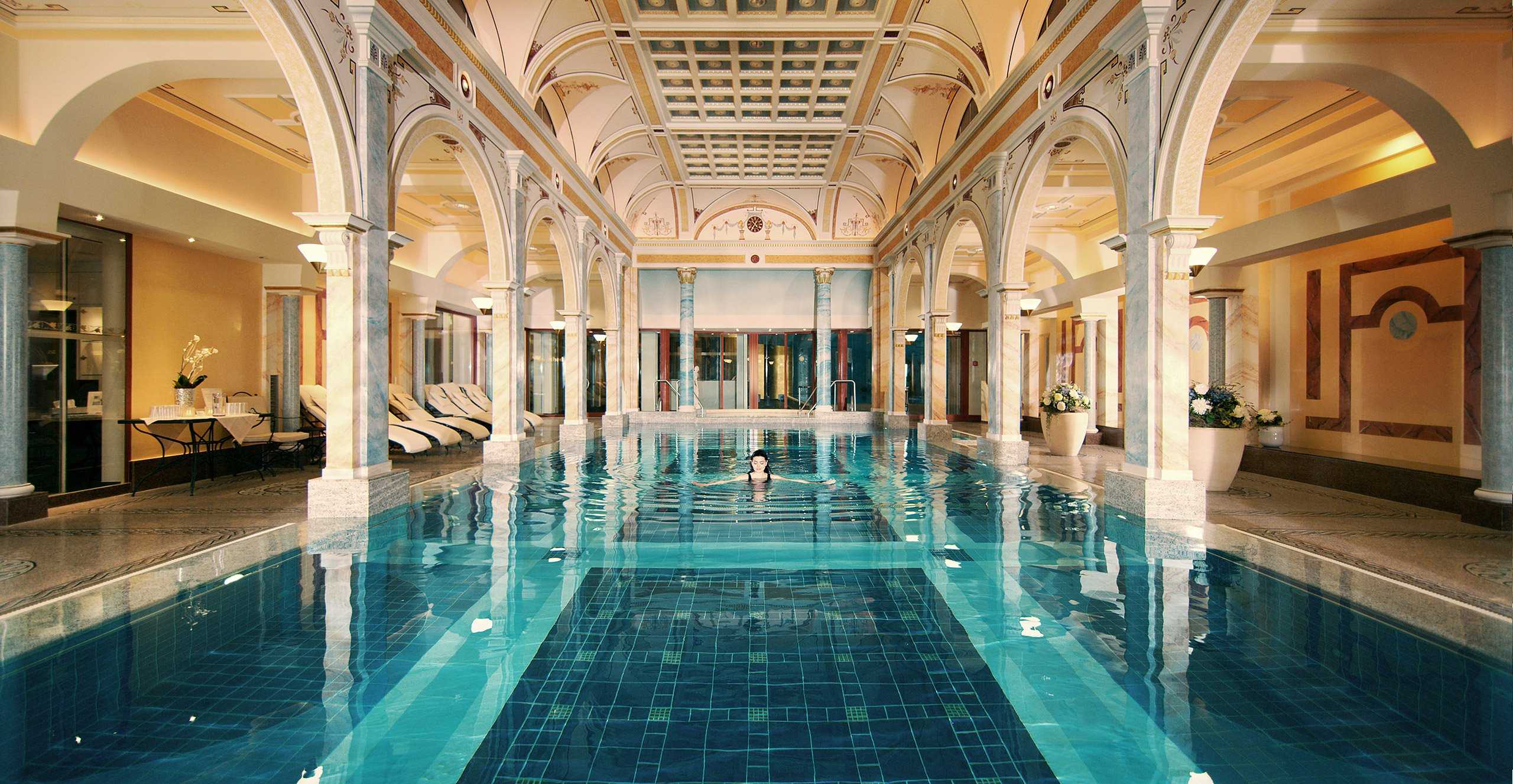 Bad Ragaz is the perfect starting point and/or center-point for many fabulous excursions in the Grisons, Glarus and St.Gallen skiing areas. Allow this fairytale winter wonderland to cast a spell over you and explore the many sweeping downhill runs on conventional skis, carvers or snowboard. The nearby gondola lift to the Pizol, our local mountain, takes you from Bad Ragaz directly to the starting point of groomed slopes for all ability levels in no time at all. There you will discover picturesque peaks, steep slopes and groomed pistes guaranteed to suit every taste.